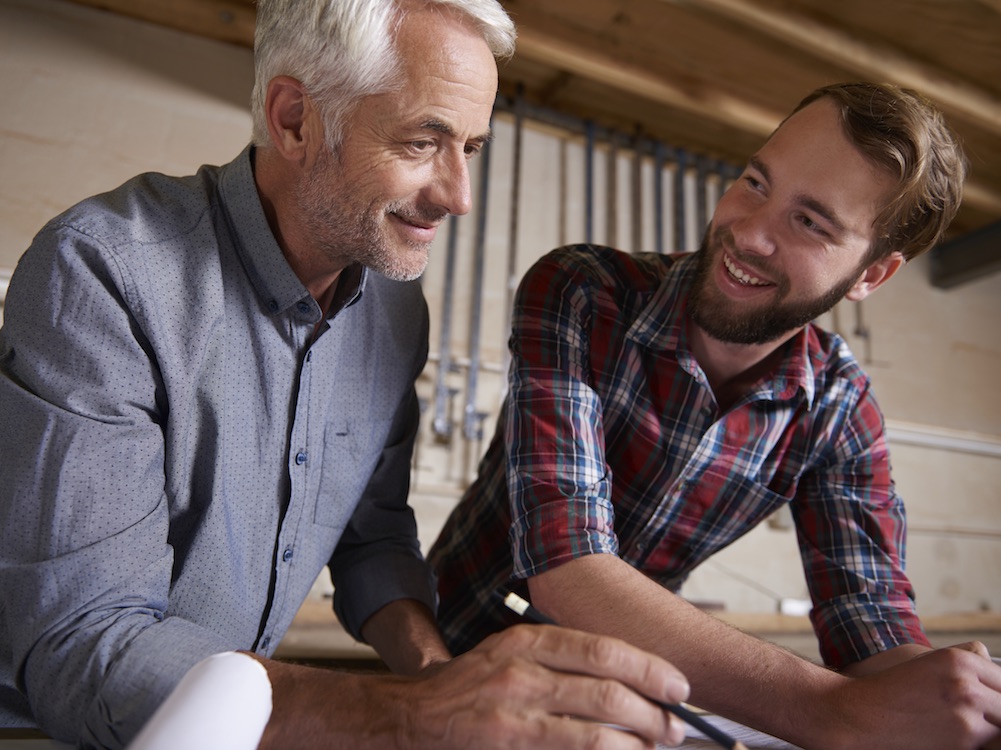 Social economy mentoring: Guiding cooperative and community-based entrepreneurs
Horizons
In April 2015, the Fondation de l'entrepreneurship (FDE) launched a social economy mentoring program through Réseau M. Today, mentors guide individuals in leadership positions who work in social and cooperative businesses in Quebec.
Social economy organizations aim to generate tangible results in order to effect real social or environmental impact. As a result, the topic of social economy in Quebec is becoming a focus of mentorship programs for a new generation of entrepreneurs.
Réseau M, at the heart of social impact
The term "social economy" refers to public or private organizations striving to reconcile economic activity and social impact. The spinoff today is a booming sector for employment. According to the mentors involved in the development of this project within the Réseau M network, there are close to 7,000 companies with over 150,000 employees active in this sector in Quebec. Some of these companies include the non-profit Renaissance, the funeral cooperative Deux Rives, and an organization called Groupe TAQ that specializes in outsourcing and postal services, of which 150 of its 210 employees live with a disability.

Réseau M now offers mentoring for entrepreneurs and, more specifically, for business leaders working in the social economy sector. A provincial steering committee has been created which includes Réseau M mentors, representatives from the cooperative community and volunteer sectors and a representative from Réseau M's provincial council. The purpose of social economy mentoring is to bring people together who value sharing, community and democracy.

Diane Blanchette, Executive Director of Diffusion culturelle de Lévis, explains the positive aspects of this special mentoring she received: "I needed support and follow-ups that no coach or courses could have offered me. To have social economy mentoring for a non-profit like ours is ideal. Having access to people with similar backgrounds makes things a lot easier. We all have the same goal – to fulfill our mission." 
Striking a balance between social and entrepreneurial purposes
The person at the helm of a cooperative or an association often has to work with a complex governing body right from the start because their project usually involves many people. As the social enterprise's activity increases, governance has to be adapted, which is why a support system is crucial. For a long time, social economy companies were not considered to be economically viable. However, now more than ever these companies are popping up everywhere.

The social entrepreneurial mission demonstrates that such companies can not only generate income, but also have a positive impact on the common good, without having to go back on any of its founding principles.
Mentors in the social economy: Passing it on for the future
Réseau M's mentoring program provides access to specialists in investment, project financing, human resources management and governance issues. They are often former non-profit business leaders. According to Paul Ouellet, a social economy mentor within the program, "At Réseau M, we are not consultants or coaches. We are not here to teach, but to be attentive to those who want to develop their full potential. We are here to lend an ear and listen actively, while ensuring that everything discussed will remain confidential."

The demand for social economy mentoring is becoming increasingly important, especially in the environment, food and culture sectors. In the future, the software and outdoor industries will also be targeted. About 80% of applicants for mentorship are young directors with less than five years of experience.

Will you be next?
Réseau M's Social Economy Mentorship Program in numbers:
7 : Number of months in existence
30 % : Number of mentors
16 % : Number of people mentored by Réseau M
Want to learn more?
Réseau M is recruiting mentors and mentoreers in social economy and all other sectors.
Sign up online on the Réseau M website