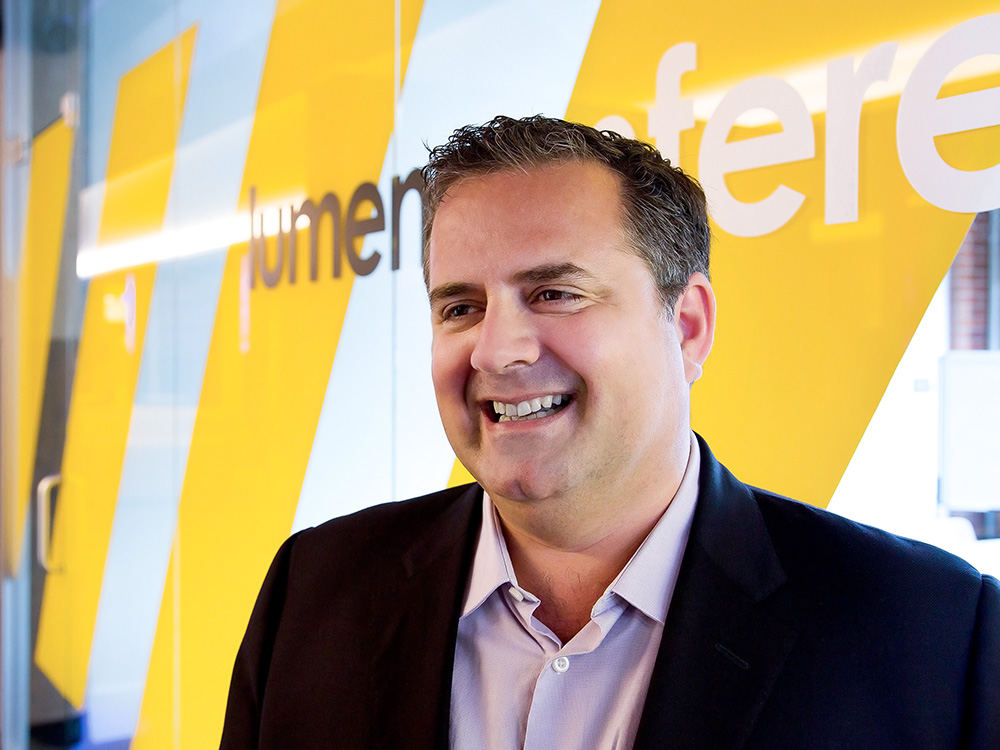 Lumenpulse, innovation at its brightest
Horizons
A global leader in lighting solutions, Montreal's Lumenpulse continues to shine and grow its business. Its co-founder, François-Xavier Souvay, sheds some light on his bright journey and the company's connection with innovation.
Since 2002, François-Xavier Souvay has seen the potential in light emitting diodes (LEDs). So when the price of this technology fell and became more accessible, Mr. Souvay decided to launch Lumenpulse. "I was able to justify a margin of 25%, which is the threshold I set for myself. I determined which products we were going to launch and then I surrounded myself with the best of the best to lead the development and exploitation."
Positioning yourself in your market
In a highly fragmented industry, Lumenpulse has made a name for itself as the global leader in structural lighting. It was the first independent company in this very competitive, $50-billion market.
The company, founded in 2006, shines brightly above the rest with its comprehensive offering and innovative approach. Its projects are multiplying in Europe, Asia, the Middle East and North America. What's more, the rotunda at the National Archives and Records in Washington, D.C., where the Declaration of Independence and the United States Constitution are held, is illuminated by Lumenpulse.
The LumentalkTM patent
Some of the main challenges posed by the lighting industry involve controlling light, intensity and accessibility. Lumenpulse has started to create families of products that are designed to work together, like a mini-business.
The firm has patented a process called LumentalkTM, which has helped to make all lighting protocols compatible with one another – a first in the industry. With LumentalkTM, electrical wiring functions primarily as a stable high-speed communication line.
Today, this digital technology, designed in Quebec, serves as a benchmark and saves substantial money and electricity.
Innovation as second nature
The Montreal-based company has obtained 66 patents to date, and 70 other innovations are currently patent-pending.
The research and development sector of the company alone employs 60 people. For Mr. Souvay, Lumenpulse's success is largely due to its human capital. "For a busy entrepreneur in a high-tech industry, it is key to have the best people possible. My biggest investment is in human resources. My employees are my company's greatest assets."
Shedding light on future challenges
After enjoying much success once it became public in April 2014, Lumenpulse will face many challenges. Its co-founder says it is important to "maintain the entrepreneurial culture through sound management and a mastery of internal controls while avoiding the centralization of power that hinders entrepreneurship. Our business will continue to grow, and we are aiming to generate revenue in excess of one billion dollars."
With ambitions like these, the future seems bright indeed.
Lumenpulse in Numbers
500 : Number of employees at the company
150 millions : Lumenpulse's revenue in Canadian dollars
66 : Number of patents granted
70 : Number of patents pending
Want to know more?
Visit the Lumenpulse website