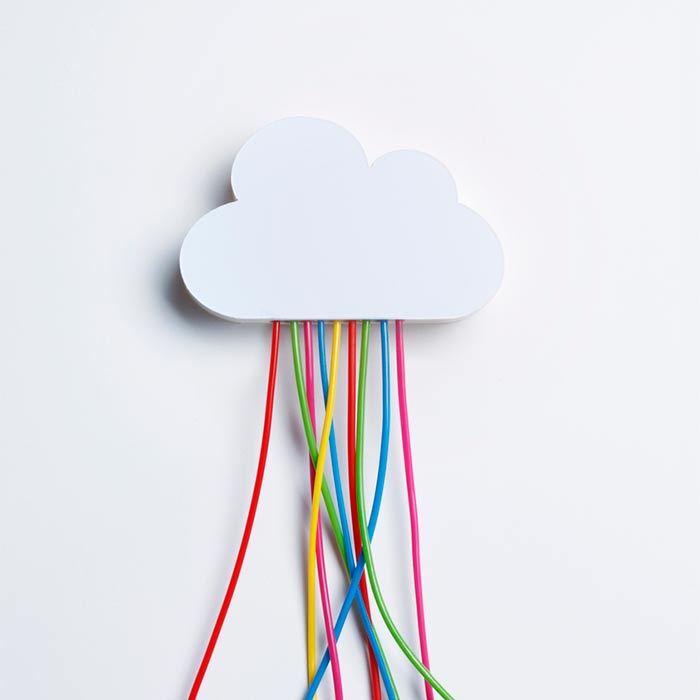 Five entrepreneurial lessons from CES 2018
Horizons
Wednesday, January 24, 2018
This year's Consumer Electronics Show (CES) in Las Vegas once again featured the bleeding edge of technology through the latest innovations from around the world. Independent journalist Maxime Johnson, a specialist in new tech, discusses the trends he saw at the 2018 edition.
Last year at CES, artificial intelligence promised to revolutionize our daily lives both at home and at work. 
This year, no less than 4,000 exhibitors presented their innovations to 175,000 professionals from across the globe. The products and concepts on display are a good indication of coming trends in the technology marketplace. Given the importance of this sector in the overall economy, CES is seen as the vanguard of what is to come for many entrepreneurs.
1. Return of the local
Are you still in the cloud? Then you might want to review your strategy. CES 2018 saw a shift in the trend of cloud-based data usage. "We're increasingly seeing new ways of doing things, where data are analyzed locally before being transferred to the cloud," notes Maxime Johnson. This enables the power of local processing to be used: With connected objects all around us, processing power is multiplied. Now you can simply upload the end result of your processing, instead of having to transfer large amounts of raw data. "It's a new way of optimizing the process," states Johnson. This trend is only likely to increase, given that our devices are producing more and more data. Local processing avoids having to endure longer and longer data transfer times.
Discover also: Prepare your business for artificial intelligence
2. Local and artificial intelligence
To support the trend in local data processing, artificial intelligence is just the ticket. "More and more applications are putting AI within our devices," notes Johnson, who uses autonomous cars as an example. "In order to evaluate in real time whether it should brake to avoid a pedestrian, an autonomous car can't afford to wait for that information to be processed in the cloud," he explains. "The decision needs to be made locally and immediately." Local AI also avoids putting the autonomous car at the mercy of its Internet connection. In the future, other electronic objects will use integrated AI, which will allow for instantaneous analysis and decision-making.
3. Voice is the future
Voice assistants were at the heart of CES 2018. More and more applications are being made compatible with Google Home and Amazon's Alexa. "Companies are able to adapt their services to voice control," explains Johnson, "no matter what kind of business you have: If you interact with consumers, you can now reach them directly at home!" Application makers see huge opportunities in this domain, since it allows businesses to have a presence through voice assistants. In the future, even small businesses will be able to use voice assistants to bring their services to clients. "A butcher could have a voice application that lets customers know what the week's specials are, or provides them with recipes."
4. Voice is everywhere
At the moment, voice assistants are housed within the mini-speakers found in gadgets made by Google and Amazon. But in the future, they will be available in a wide range of connected devices. "We'll have smoke detectors integrating with Alexa, which enables you to control your connected home," illustrates Johnson. "Anything electronic can become a portal for voice assistants." Voice will likely become more present in devices as they themselves become more connected. 
5. 8K has arrived
"The industry is preparing for 8K TV," Johnson forewarns. This new technology allows for image clarity that is 16 times better than HD TV. "It won't change anything for 55-inch TVs, but for TVs 100 inches and larger, the image will be much nicer and a lot clearer." Home cinema fans will love it, but they will have to reach deep into their pockets—even the most inexpensive models will carry price tags close to $15,000, states Johnson. Businesses involved in commercial signage should also take note, since the technology provides new horizons for reaching their target audience.