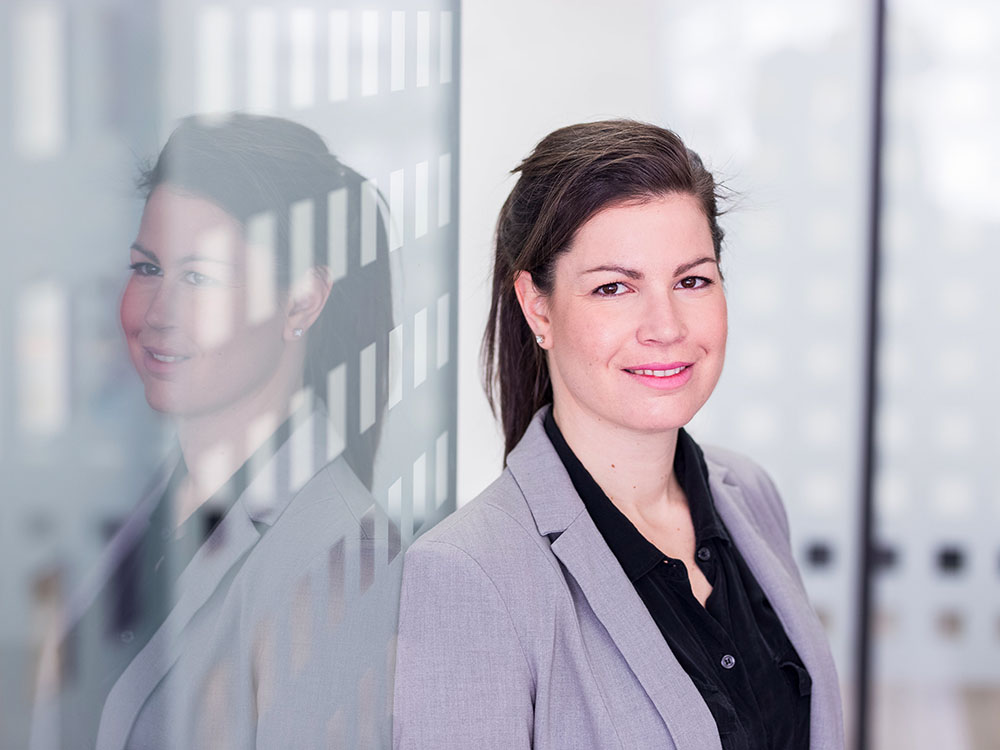 XpertSea: Aquaculture of the future
Valérie Robitaille's Story
Friday, December 14, 2018
Valérie Robitaille has had a fascination for the ocean since she was very young. It's what drove her to pursue studies in marine biology before becoming interested in the commercial potential of new technologies to evolve the farming of fish, molluscs and crustaceans. Today she heads XpertSea, a company offering high-tech solutions for improving aquaculture.
After earning a bachelor's in marine biology in the U.S., Valérie Robitaille returned to Canada to work on the identification of matter on the ocean floor using photonics—the use of optical signals for detection purposes. This experience led her to consider ideas involving the commercial application of light in a marine environment. In the 2000s, Robitaille joined forces with Cody Andrews, a mechanical engineer from Maine, to develop prototypes of equipment that would use light rays to inventory and analyze species in the marine environment, which led them to publish a paper on the subject. Shortly after publication, an aquaculture firm contacted the pair to inquire about whether their technology could be used as a solution to certain technical challenges. That's when Robitaille and Andrews looked a little deeper into the issue and realized there was potentially a very healthy market for technology in that domain. Despite the fact that Robitaille was not familiar with the sector, she decided to launch the company anyway and spent several months with farmers in the field in Asia in order to get a handle on the industry and its realities. 
The future of aquaculture
The more she learned about aquaculture, the more Robitaille discovered to what extent this manner of farming could produce a huge quantity of food using only a reasonable amount of resources. One interesting fact, she emphasizes, is that aquaculture is among the industries with the least intensive use of water for production purposes. "I think that aquaculture has huge potential, because if we can find an efficient and sustainable way to produce food, it should be developed." However, the entrepreneur also states that although the potential exists, there remains a lot of work to be done before it can be exploited. "The biggest job is to educate people and convince them to change their traditional farming methods and adopt new technologies." 
In concrete terms, XpertSea offers technological hardware and software solutions enabling the counting, monitoring and forecasting of aquatic species populations. On a shrimp farm, for example, which is the company's largest market, smart sensors are implanted in order to gather a range of data on the health, size and development of the specimens as well as on water quality. All the information is then sent to an online database that uses artificial intelligence and the latest data analysis technology to generate recommendations for managing the farm. This could include advice on nutrition or treatments, as well as forecasts for harvesting. Since the data covers a wide range of fields and is highly complex, XpertSea works with several partners in animal health, nutrition and genetics to add more value to the data. 
A family affair
Like her love of the ocean, Robitaille's entrepreneurial spirit showed itself quite early. Launching a company was a natural step given that she's the daughter of an entrepreneur. She was also lucky enough to be able to count on faithful co-founders who were ready to take the plunge along with her—specifically her husband and mother (who are both engineers) as well as her brother (an accountant). While family businesses are not always well regarded in the world of venture capital, according to the entrepreneur, and are subject to greater scrutiny, particularly when it comes to the competencies of every member of the project, the XpertSea team successully achieved financing. 
"It's even harder to prove that you have the right people on your team when all the co-founders are from the same family. But when it works, like in our case, strong bonds of trust are built." 
Valérie Robitaille
Oceans of growth
By the fall of 2018, XpertSea's technology was being deployed in around forty countries. Although the shrimp market tops its list of sectors of activity, farmers of other species, especially in Europe and North America, have started to take an interest in the company. The next step will be to offer solutions to farmers of molluscs, salmonids (such as trout or salmon), as well as freshwater fish such as tilapia or catfish. Since the technology offered by XpertSea is groundbreaking, few farmers are using technology to optimize their work. Such is the case with farm-raised salmon, explains Robitaille, which represents only some 3 percent of world farmed fish production, despite being a more industrialized sector.    
Today the company from the Capitale-Nationale region has around forty representatives in Quebec City and about a dozen more spread mainly throughout South America and Asia. In addition to leading the company, Robitaille participates in a wide range of events related to the world of entrepreneurship. While she herself had always received support from those around her, she wonders about the low numbers of women who choose to follow the entrepreneurial path, particularly in technology. "I hope to have a positive impact," she stresses. "It's a cause I take very much to heart. It was a really positive experience for me, so I would love others to choose the same kind of career."
XpertSea in Numbers:
4: Number of co-founders, all from the same family
40: Number of countries in which XpertSea's technology is used
WANT TO LEARN MORE?
Visit XpertSea's website