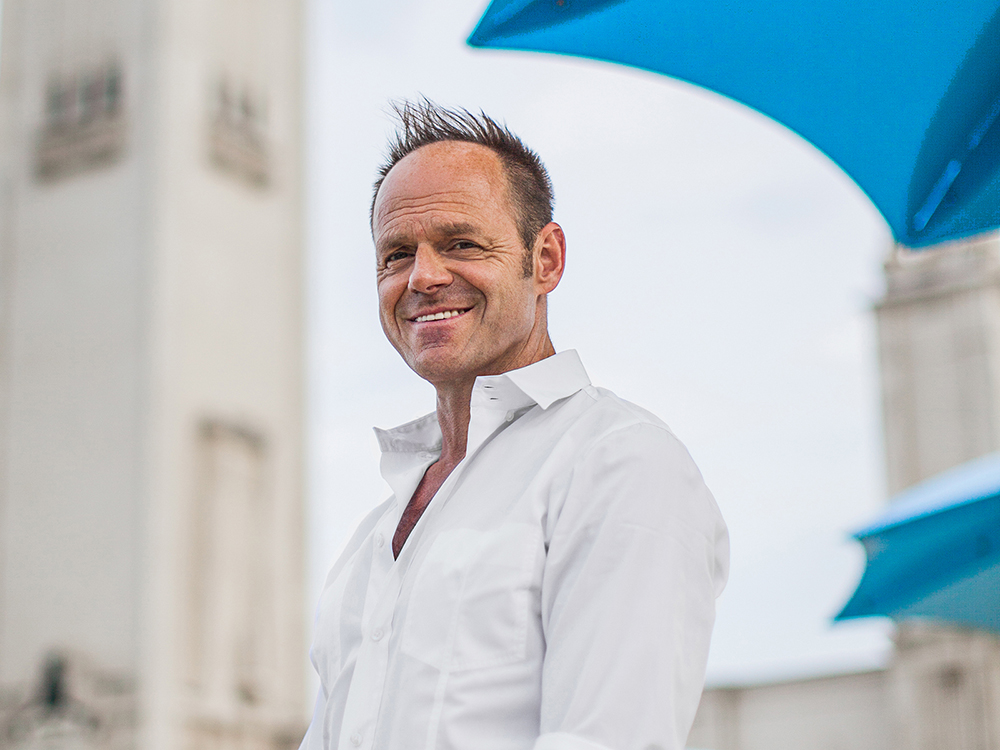 Reinventing the urban landscapes of the great cities of the world
Claude Cormier's Story
Situated between landscape architecture and urban design, Claude Cormier and his team aim to provoke emotion and redefine the urban experience and the rituals of urban citizens. One of the most influential Canadian architects of his generation and a savvy entrepreneur, Claude Cormier discusses his journey.
Claude Cormier has a bachelor's degree in agronomy from the University of Guelph and a second bachelor's in architecture and landscape architecture from the University of Toronto. After seven years of professional experience, he returned to university, this time Harvard University, where he completed, in 1994, a master's degree in history and design theory.
In 1995, he founded the firm Claude Cormier Landscape Architects Inc., which would later become Claude Cormier + Associés. At the time, Claude knew of no office in Canada that was interested in landscape architecture issues, and it was this observation that led him to go into business.
Depend on no one
To him we owe the amazing net of pink balls hanging over St. Catherine Street in Montreal in the summer, the National Holocaust Monument in Ottawa and even the Jardin de Montréal à Shanghai. Cormier started his commercial activities on his own, in his living room; he did not seek any business loans. "I got organized and figured things out on my own, without any financial institution to support me," he says. "I took risks. What's common to all entrepreneurs: being able to face your fears and overcome them."
He speaks about his childhood spent on the family farm cultivated by his father. The family survived by relying only on the farm's own resources, learning not to depend on anyone, only on their own efforts and hard work. Today, the Quebec architect sticks to these same fundamental principles.
"The best advice I have received: Revenues must always exceed expenses. Common sense."
Claude Cormier
The ability to plan, organize and anticipate are skills Claude acquired at a very young age. "With my executive director, twice a month, we look at where we are in terms of resources and expenditures," he said. "The profitability of our business is largely associated with how our projects are managed. Monitoring your business is critical to the longevity of a company."
Creations that are simple without being simplistic
In his work, he is inspired by the influence of Martha Schwartz, a prominent North American figure in architecture and landscape for whom he worked while at Harvard. At that time, his peers defined him as an unclassifiable urban colourist. With hindsight and experience, he sums up his work as follows: "Our creations are artificial while still being resolutely natural. They blend landscape architecture, visual arts and good common sense."
Cultivate your singularity, the golden rule of entrepreneurship
Each project from Claude Cormier + Associés has a strong identity. Its founder defends his artistic approach, ensuring that "we are people that respond to a mandate that has its own requirements and parameters. We provide solutions. Developing solutions in a given context is the core of our business. "
International success: based on reputation and modesty
The Quebec landscape architect advocates that sometimes you need to forge your reputation internationally before consolidating it in your own country. "As the saying goes, one is rarely a prophet in his or her own country," he says. "But there's one extra nuance worth mentioning.  While it's not absolutely necessary to work internationally, it's important to be recognized internationally." Adopting an attitude based in your local culture while seeking international reach will allow you to build a lasting reputation. "The quality of our work is always based on that of our latest project," he explains. "If we're going to be considered good, our last project needs to be good. To achieve sustainability, we must maintain standards of quality."
For those who dream of global horizons, Claude Cormier recommends mastering the intricacies of local cultures on political, administrative and legal levels.
"You can't always stay naive. You must look at what's happening elsewhere, at what's happening beyond our borders. You have to adapt, otherwise your business can't cross over. Strategy is an important part of international growth. Going global adds complexity in implementation."
When asked about the future, Claude Cormier sees his company growing, while maintaining a human scale with clearly defined objectives and reasonable growth. "Everything will get a little bigger, a little larger... without getting excessive. We'll continue to focus on projects bearing a signature." Claude Cormier is all about the growth of common sense.
Claude Cormier + Associés in figures
25: the number of projects the agency works on

2: the number of monthly reports management organizes

90%: the time Claude Cormier takes to organize his administration

 
Want to learn more?