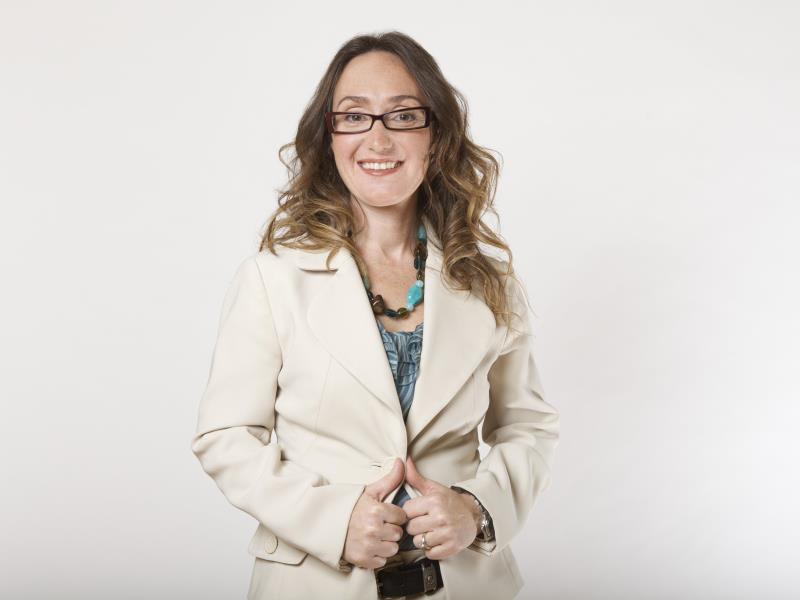 Reinventing the law firm
Pascale Pageau's Story
Monday, November 16, 2015
Lawyer and well-known entrepreneur Pascale Pageau is the head of Delegatus, a law firm that is drawing attention thanks to its business model and the success it has enjoyed in the legal services industry. A conversation with this unique President as her firm celebrates its tenth anniversary.
Pascale Pageau has been a member of the Quebec bar since 1999. She spent the first seven years of her career specializing in business law at two Montreal firms.
After her first pregnancy in 2003, her return to work was difficult. When she became pregnant with her second child in 2004, she dreamed, during her maternity leave, about going into business. "I was looking for a work environment that was very different from what was out there," she admits. "But I was filled with doubt, because it meant leaving my comfort zone. My first office was in a basement and what I feared most was being unable to win over my clients."
Despite her doubts and trepidations, Delegatus opened in 2005.
"In business, as in everyday life, the most important element is confidence."
Pascale Pageau
Standing out from the competition
Among the firms that collectively represent some 25,000 lawyers across Quebec, Delagatus' approach is atypical, with its business model based on trust and flexibility. "We minimize operating costs to provide our customers with very competitive rates," explains Ms. Pageau. "With us, there are no grand paintings on the walls or large reception areas. Customers pay only for what really matters and that's the quality of the services provided by my teams. The rest is secondary."
"At Delegatus, our value added lies in our services, our teams, and our brainpower."
Pascale Pageau
The changing legal services industry
According to the Montreal lawyer, law firms will experience major changes in the coming years, and the major industry players will have to offer more flexibility. Delegatus itself will face many challenges related to its growth. Specifically, the firm needs to increase its number of lawyers, be more active outside Montreal, and also venture outside Quebec. Pascale Pageau is an entrepreneur constantly seeking, looking to adapt to the new industry reality.
Entrepreneurship, a personal adventure
What Ms. Pageau is most proud of is having created a tightly knit team. "First and foremost, Delegatus is an exceptional family," she says. "Our values have remained the same since the firm's inception. Mutual support, solidarity, generosity – that's our DNA."
Ms. Pageau also values the journey her firm has undertaken with its clients, who have remained loyal and express their satisfaction daily. They all recognize how much the Montreal firm has changed Quebec's legal services landscape.                 
Delegatus in figures
25

: The number of lawyers

34

: The number of employees

10

: The number of years in operation

17

: The average of years of experience for each lawyer

1,000

: The number of clients of the firm since its opening
Want to learn more? 
Visit Delegatus' website