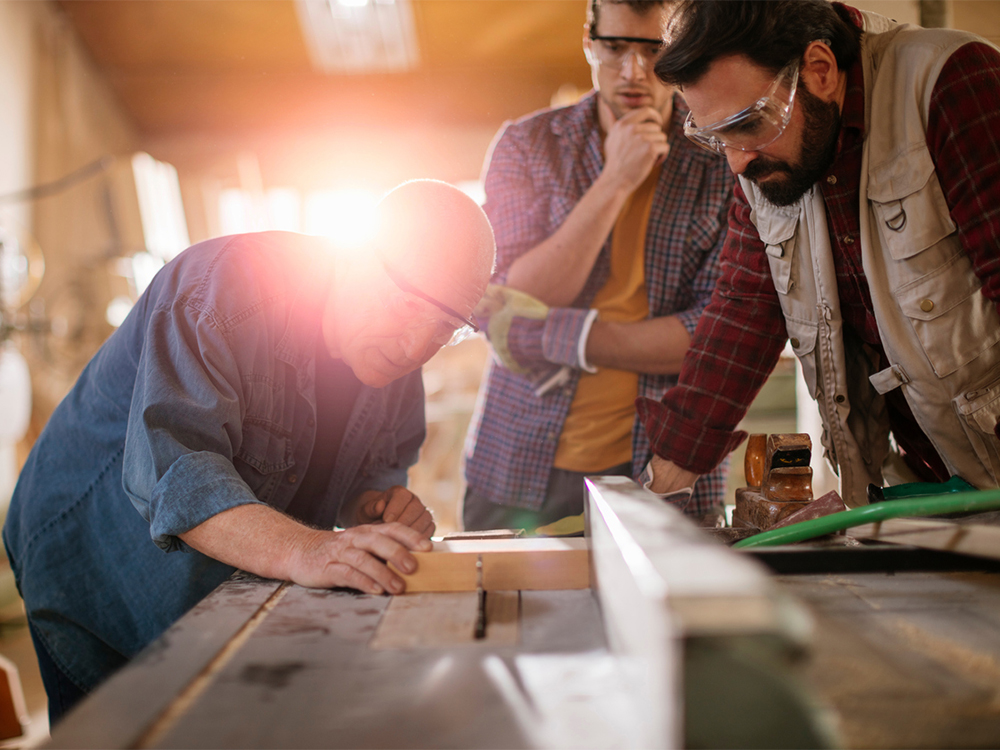 9 Inspirational Family Business Transfers
Horizons
According to a study from the Board of Trade of Metropolitan Montreal, 30% of Québec business owners will retire by 2023 and will have to look for a successor. What can be done to create a bridge between outgoing leaders and the next generation? Find out more about the businesses being passed on from generation to generation!
1. BIO-K PLUS INTERNATIONAL
For Isabèle and François-Pierre Chevalier going into business was a no brainer. Driven by their admiration for their father and his company, they were eager to build the business and made many structural changes to the company, chiefly to penetrate new international markets.
Find out more about entrepreneurs Isabèle and François-Pierre Chevalier.
2. LES IMPRIMÉS TRITON
As a child, Marie-Claude Duquette accompanied her mother on her delivery route. By taking on increasingly larger responsibilities at the company, she gained confidence in her entrepreneurial skills and began to understand the golden opportunity before her. In 2014, she guided the family business' image transformation.
Read about entrepreneur Marie-Claude Duquette's story
3. MICHEL JODOIN
In the 1980s, Michel Jodoin wanted to restore cider to its former glory. It was an ambitious mission that required a great deal of innovative thinking. His children, who have now taken over the family business, make the most of his expertise and continue elevate the Michel Jodoin brand.
Find out more about entrepreneur Michel Jodoin.
4. GROUPE CAMBLI
Véronique Tougas began her career at her family's business as a bookkeeper. She climbed the ranks until she found herself in charge of the company which specializes in the manufacturing of tactical vans and armoured trucks.
Read more about entrepreneur Véronique Tougas.
5. ARTOPEX
There is no doubt that the Pelletier knows how to mix business with family. Daniel, president of manufacturer Artopex, founded companies with his brothers. Now it's time for his sons Martin and Francis to take the torch.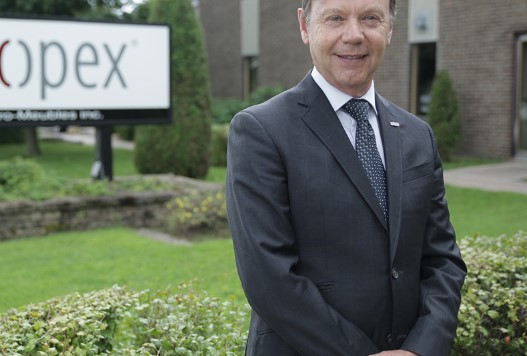 Find out more about Daniel Pelletier's story.
6. CASSIS MONNA ET FILLES
Bernard Monna was the first producer of blackcurrant wine and liqueur in Quebec. When her daughters Catherine and Anne took over the company, they combined tradition with innovation by adding new products derived from blackcurrant to their line.
Check out Catherine and Anne Monna's defining moment.
7. M0851
As a Child, Faye Mamarbachi traced the sketches of bags created by her father, Frédéric Mamarbachi, founder of m0851. In her twenties, she worked her way through various departments, from design to marketing and sales. Today she is an accomplished but down to earth businesswoman following her father's footsteps. Her vision for the brand is for it to gain visibility and be recognized for its authenticity.
Read Faye Mamarbachi's story.
 
8. EMBALLAGES CAROUSSEL INC.
Brigitte Jalbert always believed she was destined to be an artist. She never would have guessed her path would lead her to be a well established entrepreneur. After taking over the 40 year old family business in 2011, she is responsible for Caroussel Packaging inc. and its 300 employees. Since then, she has reviewed the company's business model and seized growth, all while preserving the company's family spirit.
Read Brigitte Jalbert's story.
9. LOGISTEC
Madeleine Paquin has headed the family business, Logistec for over 20 years. Her business development skills are now recognized in both Canada and the United States. The seasoned entrepreneur continues to be proactive on a day-to-day basis by staying current on new handling technologies.
Read about entrepreneur Madeleine Paquin's story.