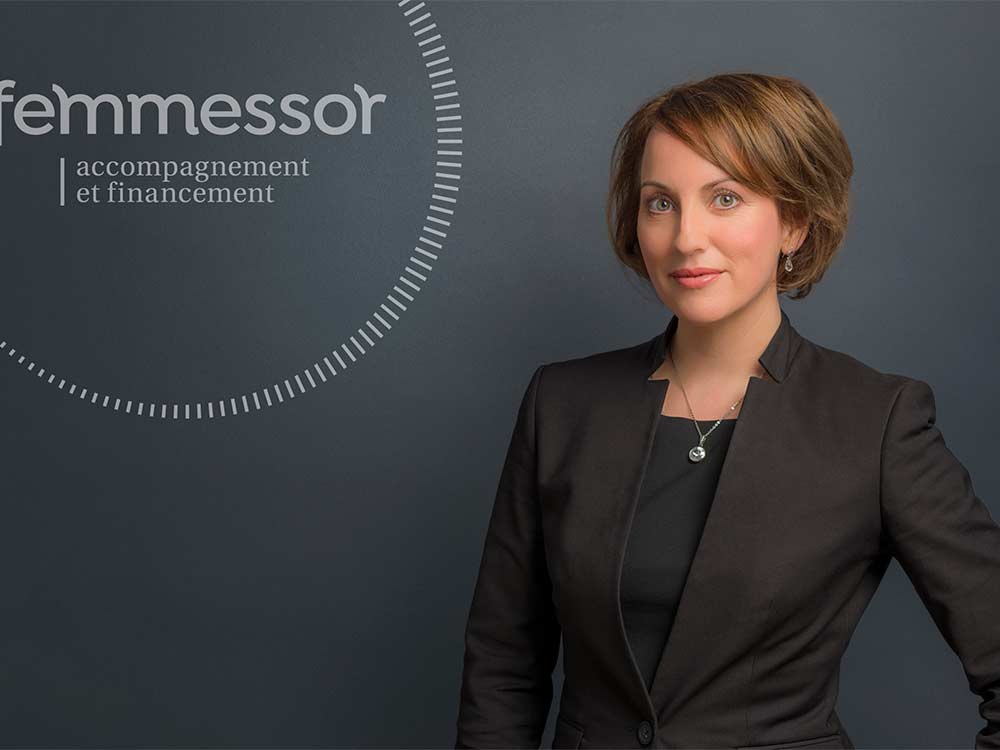 Investing in women entrepreneurs
Sévrine Labelle's Words of Wisdom
Sévrine Labelle has always managed her career like an entrepreneur: with daring, passion, generosity and, above all, rigour and talent. Today she is CEO of  Femmessor, which has a presence in 17 regions of Quebec in order to help female entrepreneurs achieve success. 
Women represent Quebec's most significant pool of entrepreneurial talent today. When you look at female entrepreneurship statistics, there has been an upturn in women's interest in entrepreneurship as well as in women actually acting on that interest. However, there are still some barriers to be overcome, given there are still only 6.2 female owners of SMEs for every 10 male owners. Many international studies have been done on female entrepreneurship which demonstrate that the two main restraints holding back women entrepreneurs are women's confidence in their ability to start a business and their difficulties in accessing capital. Femmessor specifically addresses both of these problems.
Femmessor offers financing in the form of conventional loans for projects in development, growth or the acquisition of businesses led and owned either completely or partly by women.  In partnership with Capital croissance PME (CCPME), Femmessor is also able to make investments through capital contributions to female-owned businesses via capital stock. Furthermore, investment decisions are made by regional committees composed of women entrepreneurs who understand the socio-economic terrain of their region. These entrepreneurs believe in the huge potential of female entrepreneurs and have only one objective in mind: their success! With Femmessor you don't need to be involved in a cutting-edge field—most sectors of activity are eligible.
Such is the case with one of the companies we are proudest of having supported: REZO, a social media agency. REZO is a new company from Mauricie that specializes in the corporate management of social media. It includes a dynamic team of professionals in strategy, communication, marketing, graphic design and copywriting.
Kathy Béliveau, a partner at REZO, took advantage of guidance at Femmessor as she was developing her business. Today she is very grateful for our assistance: "We built our business without having any references, since agencies specializing in social media didn't exist when we launched, so we had no model, no possible source of comparison, and no idea of what companies would be prepared to pay for our services. Our development was very trial-and-error, and Femmessor was always there to listen to us, to advise and support us—in a financial sense, of course, but also in the human sense."
At Femmessor, it is essential to support entrepreneurs throughout their business development through guidance and by facilitating access to the resources they need to develop to their full entrepreneurial potential (personalized business advising, retraining, tools, etc.). The various types of guidance available all aim to develop women's competencies, to enlarge their business network and, ultimately, to build women's confidence in their abilities and independence in making business decisions. Our qualified teams are available everywhere, throughout 17 regions of Quebec. With the support of the entrepreneurial community and thanks to our valued partners, we've put together a significant network that is mobilized and dedicated to the success of entrepreneurs!