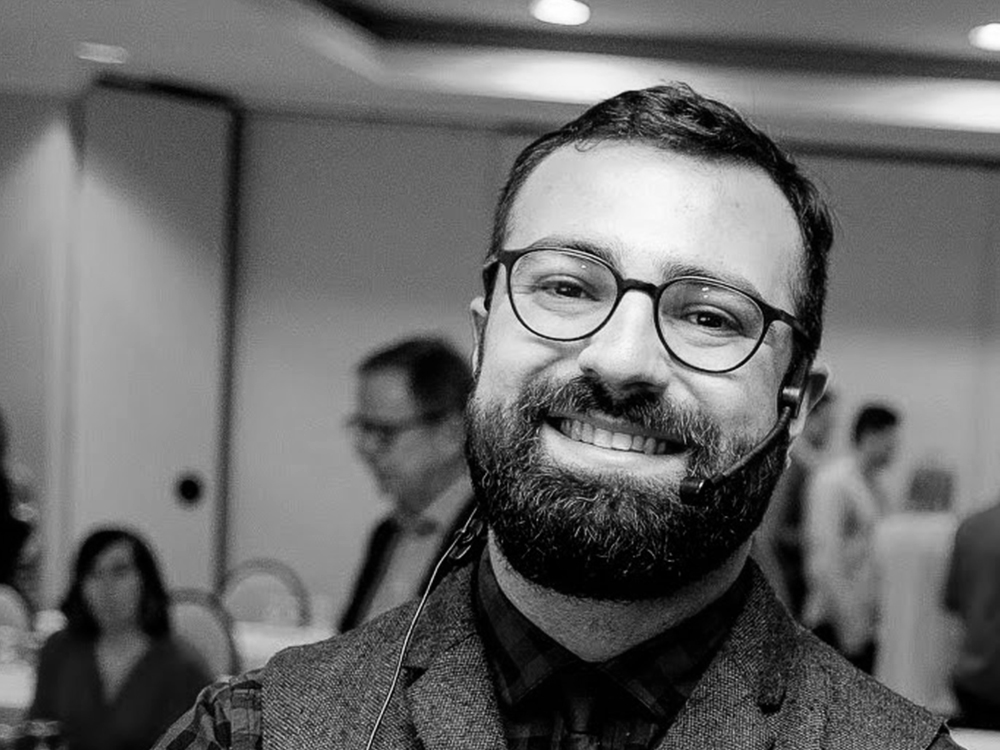 La Boîte à Vins: Sharing a passion for local products
A blog post from Louis-Philippe Mercier
Louis-Philippe Mercier heads La Boîte à Vins, a gourmet grocer specializing in Quebec wines that are not carried by the Société des alcools du Québec (SAQ). La Boîte à Vins promotes buying locally and Quebec's wine industry amongst people in Greater Montreal by offering a personalized online service as well as in-store service at its location in Vieux-Beloeil. Customers can choose their own bottles of wine and cider or take advantage of the expertise of a certified sommelier to select their products.
Birth of the project
La Boîte à Vins is above all a business idea that sprang to mind while I was a student sommelier enrolled at the Institut de tourisme et d'hôtellerie du Québec (ITHQ). I was looking to combine my passion for wine and my interest in promoting Quebec wine growers in a single venture. The company is based in regional traditions, but also in modernity through its online sales concept and home delivery of the "discovery packs".
While buying local has become more important to consumers in recent years, it's surprising to see that Quebecers still buy very little wine from their own region. Quebec wines have been scarce for a long time and kind of had a bad reputation, but take a trip into wine country and you'll realize that they're creating a lot of buzz these days. Passionate producers and wine growers offer very high-quality products and no longer need to envy their European counterparts.
Unfortunately, these products still don't have a place at the SAQ because too few bottles are produced each year. By offering special access to local wines and ciders, La Boîte à Vins enables a large number of wine lovers to discover them.
My mission goes beyond selling wine. I travel to give talks on the local wine industry, to host tastings of Quebec wines, to give sommelier courses in tasting and serving wines, to participate in company events featuring local wine growers, all in the service of introducing as many people as possible to the best products from our region.
Proximity
For me, when I was creating the venture, it was imperative that La Boîte à Vins meet with wine growers: It was essential to create a connection with each of them to be able to better understand their practices, values, products and environment. That's the reason I focus on sourcing my products directly from vineyards.
I also wanted to have a special relationship with customers of La Boîte à Vins and take advantage of my training as a sommelier. That's what motivated me to open a store, which is located in Vieux-Beloeil, just below a bring-your-own-wine restaurant. La Boîte à Vins stands out from other fine food retailers through its home delivery service. So I travel to deliver bottles of wine to my customers in the Greater Montreal region and in Montérégie. They make their purchases online and can receive guidance as if they were in the store through detailed descriptions created for every product.
Establishing a store in Beloeil was first and foremost a personal preference, because I really love this city's energy, but the municipality was also a strategic location: when wine producers bring out a new product, they distribute a maximum quantity by region. Our location and the limited number of competitors in this sector enable La Boîte à Vins to offer a wide variety of wines and ciders, to the benefit of consumers, which wouldn't be possible in an urban centre. Our home delivery service still allows us to serve our Montreal customers, to whom we deliver free of charge. Our choice of strategic location and increased focus on online sales were also recognized as successes in Quebec's digital sector by the agency Absolunet in 2019.
The team
To highlight the anniversary of La Boîte à Vins's second year in business and to continue to make the business grow for many years to come, I decided to surround myself with friends who, like me, are interested in promoting Quebec's wine industry. From now on we are a team of four co-workers who are ensuring the continued rise of this company. Besides myself, as the head sommelier, the team is composed of a marketing director, an administrative and human resources manager and a copywriter-proofreader. Being surrounded by people who have the same values as I do and who are guided by the same goals has without doubt been one of the best things for promoting the evolution of my business!
Some advice for future entrepreneurs
In my opinion, to become an entrepreneur, the most important thing is to find a project and a mission that correspond to your values and interests. It's also important to know how to surround yourself with people you like, who see your potential, and whom you want to work with. Through their support, you must always be able to strive to always go further and arrive at a place where you can achieve balance. Being an entrepreneur means being creative and always thinking up new ideas to evolve your venture.
WANT TO LEARN MORE? 
Discover La Boîte à Vins