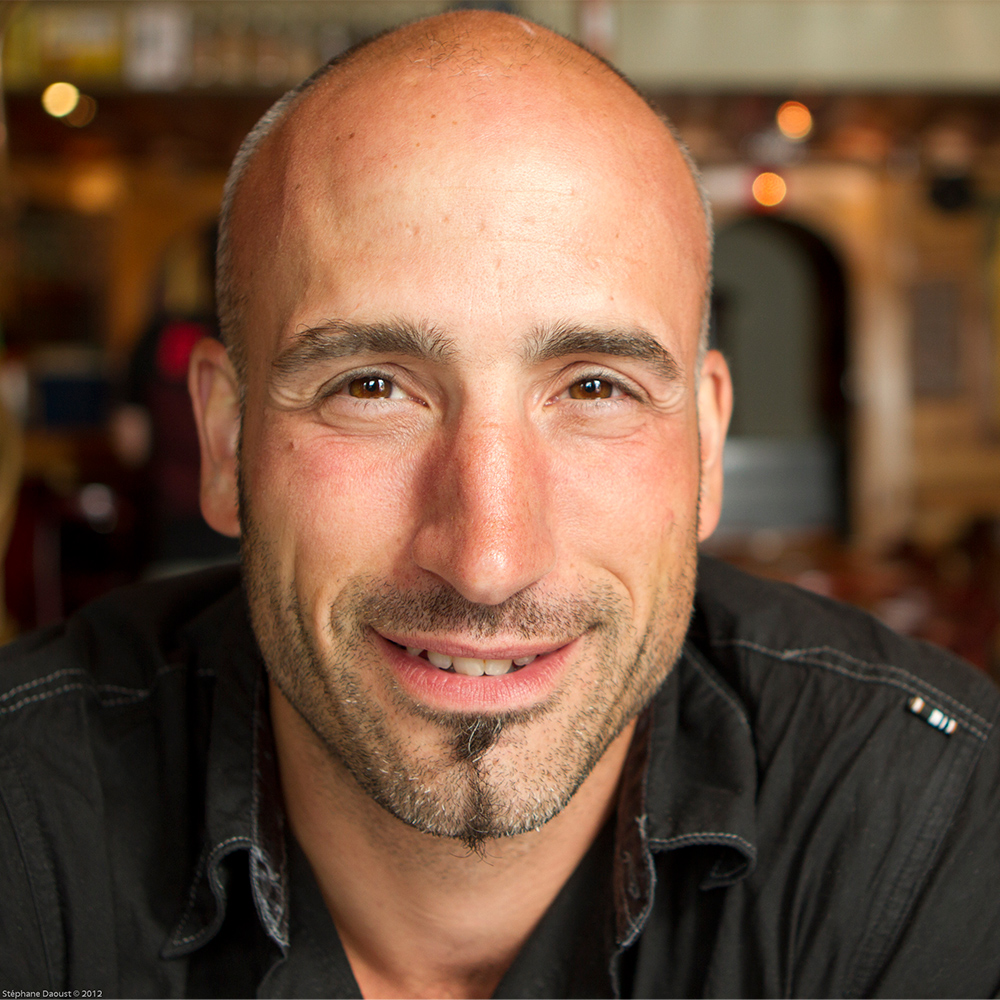 Le Trou du diable: brewing things up
Isaac Tremblay's Story
Isaac Tremblay co-founded the artisanal microbrewery Le Trou du Diable in Shawinigan. The company now has one hundred employees in Mauricie and is looking to become a vehicle for change. Let's get to know an entrepreneur who knows how to brew things up in his region and how to shine internationally!
Isaac Tremblay studied in geography before becoming a machinist for a large film production company in Montreal. But when he realized that his friend André Trudel has a real talent for brewing, he decided to join his business project between his movie contracts. "A brewery first starts with a good brewer," says Trou du Diable's Director of Business Development. 
With a good flash of creativity, Isaac Tremblay and André Trudel found some used equipment in Florida to take care of production, and then put together an ownership team and funding and was finally able to make the microbrewery and brew pub a reality in December 2005. 
It took five years between the first drafts of the business plan to the concrete realization of the project. And even if they almost threw in the towel a couple of times, Isaac Tremblay and his four partners decided to power through and pursue this great adventure anyway.
"An entrepreneur is someone who is daring, and who knows how to take risks. He or she is aware of their limits, and of the resources available to them. When they don't have the answer, they know when to go and ask for help."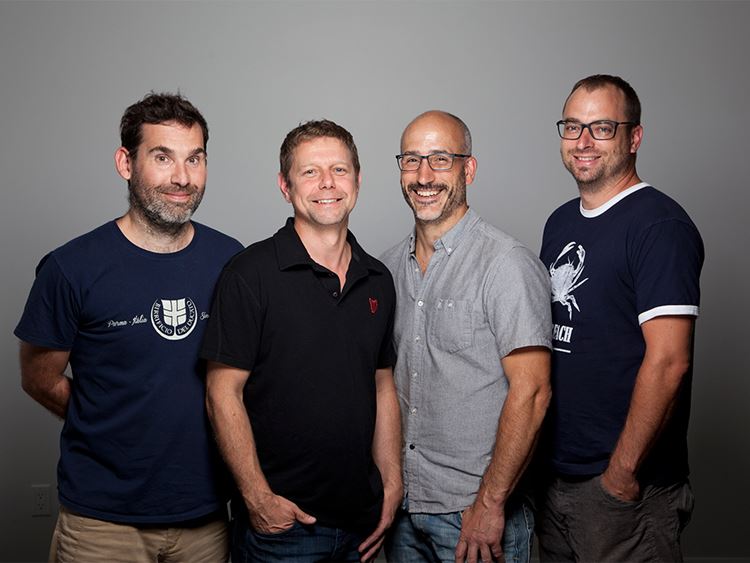 Looking to conquer new markets
To support the growing demand, Le Trou du Diable created a new space for production and distribution in the old Wabasso factory in Shawinigan in 2012. The five partners then stocked the brewery with 800 oak barrels to age the beer (a very popular technique) to penetrate new markets. "We're in the big leagues! Our oak barrel production now places us on the world stage of brewing," said Isaac Tremblay with excitement.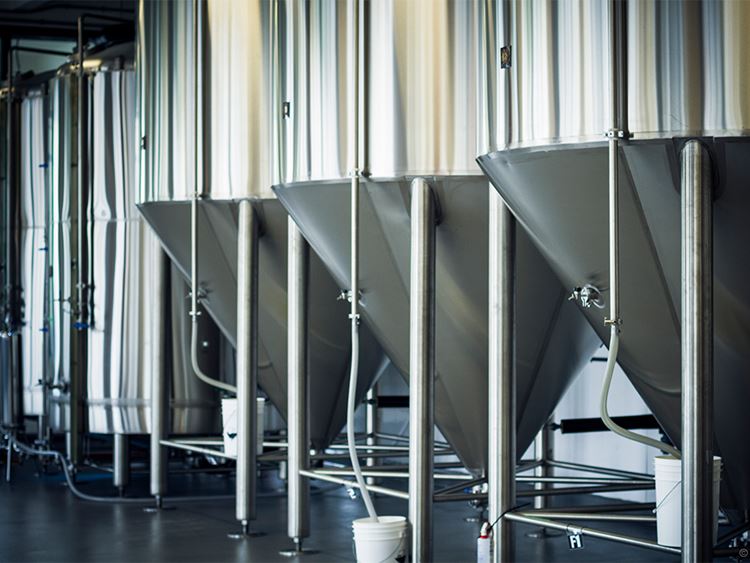 About 15% of the beer brewed by Le Trou du Diable is exported around the world, from the United States, to Europe to Taiwan. The company is now looking to increase their presence in the French market.
Le Trou du Diable products are being recognized here and abroad. In 2016 alone, the company received seven prizes, two of which were silver medals in the Canadian Brewing Awards. And last year they won 35 medals. What is the recipe for success? "It's a happy blend of rigour, creativity, perseverance and innovation," summarizes Isaac. The pub is a laboratory for testing new beers concocted by the master brewer himself. If customers want more, the product can then be bottled. "It's even better than the control groups," says the entrepreneur.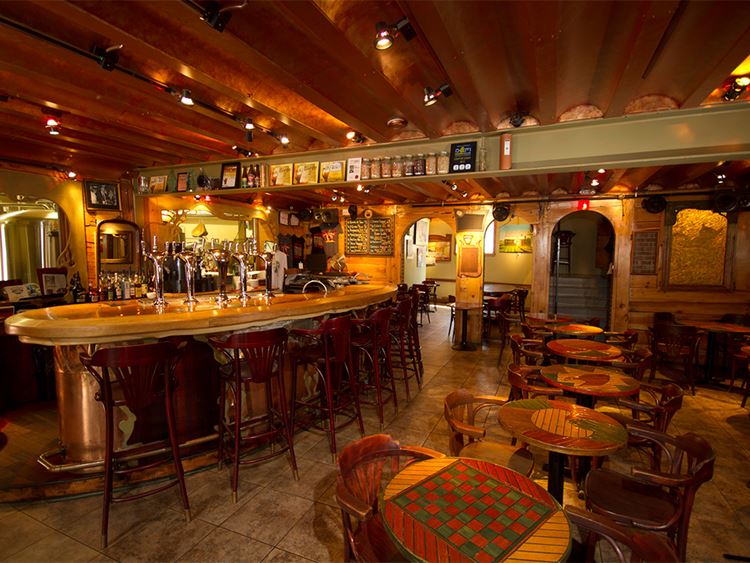 Playing a role in the region
Le Trou du Diable is involved in the community in different ways. For the five partners, it is essential to play an active role in the region. This is why they are establishing a program to develop tourism in the area. The company created a shop and auditorium to attract tourists interested in (literally) soaking up some of the local culture by buying products made in Mauricie. For those who are interested, they can also explore the brewing process by touring of the facilities. They also organize athletic activities. "We want to give back to the community. It's part of our social responsibility and our cultural mission," says Isaac Tremblay. 
He is also committed to the next generation of entrepreneurs. Isaac Tremblay dedicates some of his time to sharing his experience with young entrepreneurs. "It brings me back to the basics and it reminds me of where I came from." 
Le Trou du Diable in Numbers:
100: Number of employees

1,5 million: Litres of beer that will be brewed in 2016

2,5 million: Number of bottles that will be made in 2016

150: Number of kinds of beers brewed since its inception

1500: Number of point of sales