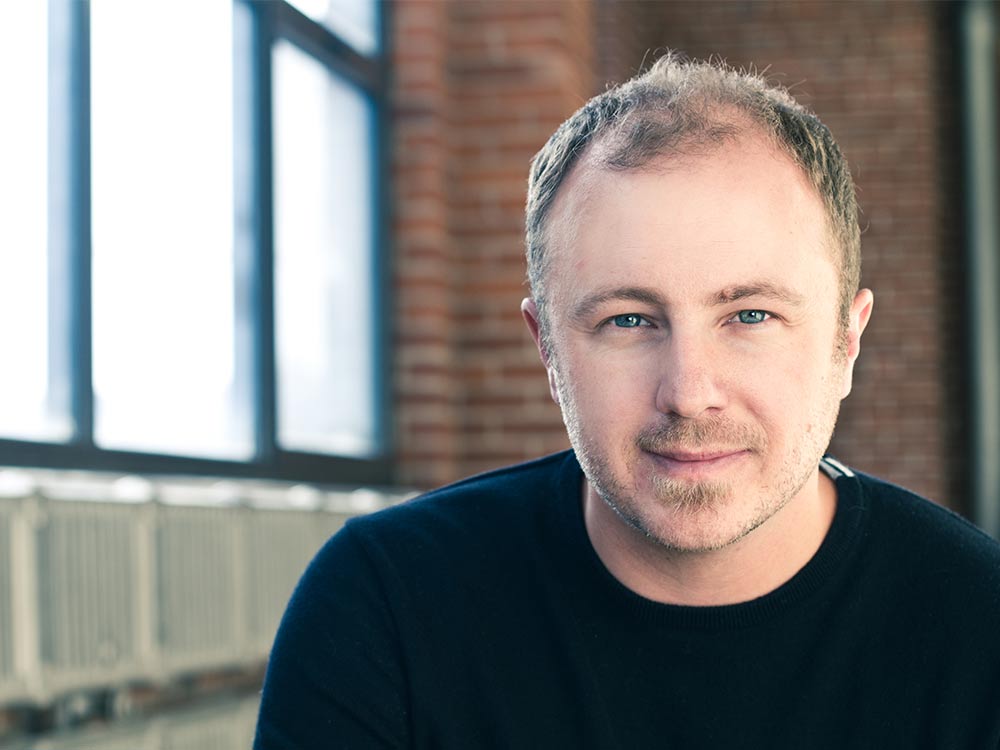 PixMob: Lighting up the Crowds
David Parent's Story
David Parent had the option to take over his father's shoe shop in La Tuque. Managing sizes, buying new collections, clearing old models ... It all seemed much too complicated for him. But developing advanced technology that is used at some of the biggest events in the world, no problem!
David Parent co-founded Montreal based PixMob with Vincent Leclerc. They are responsible for thrilling crowds with their innovative use of light, sound and technology. Their most famous product is a colourful bracelet that can be synched to the beat of the music. "It's difficult to describe what you're doing in words," says the entrepreneur. Until you see it for yourself, it is hard to really understand."

Their products were used during the Super Bowl XLVIII half-time, Taylor Swift's world tour and the Sochi Olympics, just to name a few! Every time, they managed to transform the audience into active participants of the show. The critics loved it.
See also : Connect & GO : When Innovation Leads the way
Pixmob had to go through some growing pains before getting to light up international events. The adventure began in 2003, under the name Eski Studio, with an associate who saw great potential in digital signage. But David Parent quickly became disenchanted with the market whose demands consisted mainly of installing screens and selling advertising.
Taking risks
In 2006, the David partnered with Vincent Leclerc, Eski Studio's first employee, to reorient the company's trajectory. With his partner's technical knowledge, they decided that the company should offer consulting services for product development using L.E.D technology.
One of their first major projects was designing the screens for Loto-Québec that can still be found in convenience stores and grocery stores today. "This contract really helped us understand the process of electronics procurement and develop our manufacturing capacity," says David Parent. We learned how to deliver a quality service and product. Loto-Québec asked for screens that would last three years, ours lasted ten!"
It was during this same period that Vincent, a graduate of the prestigious Massachusetts Institute of Technology, began developing the idea of creating luminous objects for crowds. With his team, he created a prototype and presented it to Cirque du Soleil. The company fell in love with the idea, but had no immediate plans for it.
Three years later, David Parent's phone rang. "I still remember the call. It was my birthday and I was out skating with my girlfriend." Cirque du Soleil wanted to use their technology at an event for Microsoft. "We had two months to deliver," he explains. On the day of the show, we were not even sure if it would work!"
Fortunately for them, everything went smoothly, with one exception: the entrepreneurs were not allowed to use images of the event. "It was private. Only the people who attended saw what we were able to do."
David Parent and Vincent Leclerc were able to recover when Moment Factory approached them to collaborate on a stunt during an Arcade Fire show at Coachella, one of the most important music festivals in the world. "We were ready; we put our story out to public relations."
Hundreds of white balloons fell on the crowd before lighting up to the rhythm of music; the stunt traveled the world with the band in 2011. "People are still talking about it!"
Fighting imitators
Today, several competitors offer gadgets for shows. To distinguish itself, PixMob relies on the quality of its devices, its capacity to deliver large-scale projects, as well as on its new product, Klik.
Klik is a physical and digital platform designed to facilitate exchanges and networking at conferences, trade shows and festivals. Using a bracelet and a badge, participants can exchange their contact information with a simple gesture. It even allows them to save their favourite moments and retrieve it from a web interface. Organizers can gather a wealth of data to measure public engagement in real time.
Using lights, PixMob's signature, remains present with Klik. It allows you to play games, flag important events or even assign colours to participants according to their personal interests so that they can easily identify each other.
"With Klik, we're adding a smart, connected component that adds to the experience and allows us to reach more customers," says David. So far, the response had been excellent. Now, the challenge is to further develop the company while continuing to excel in what made us famous."
The company in numbers
5: the number of luminous bracelets, in millions, delivered in the last three years.
1: the number of viewers, in billions, who saw PixMob products in action.
40: the number of countries where PixMob technologies have been deployed
70: the number of employees based in Montreal.
Want to know more?
Visit pixmob's website