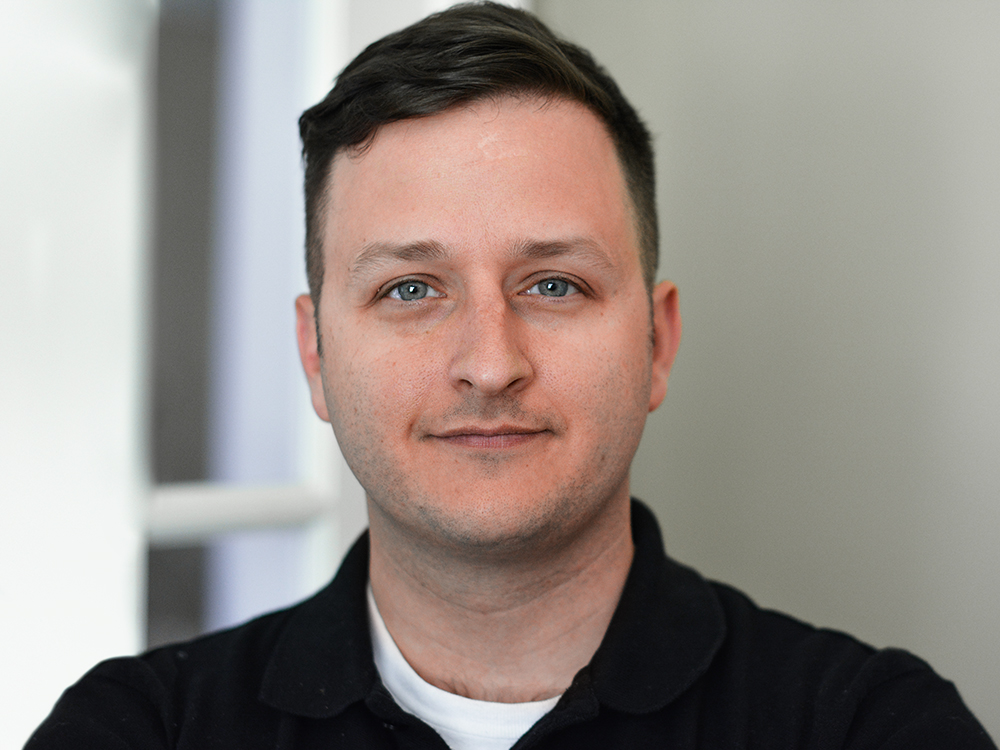 Connect & Go: When Innovation Leads the way
Anthony Palermo's Story
Anthony Palermo started his entrepreneurial journey early. At the young age of 16, he was already running a housekeeping business. Little did he know that the business plan he created in between his CEGEP courses would be a guiding force for the rest of his career. Today he is the co-founder of Connect & Go, a tech company with an enviable position in the industry. 
Connect & Go grew rapidly thanks to the smart bracelets seen on the wrists of festivalgoers all over the world. Besides being present at major festivals like Osheaga, the Montreal company even managed to seduce the Super Bowl's operations team who looking to facilitate the stadium's entry process. The Radio & Identification (RFID) technology that links Connect & Go to its bracelets is not only great at crowd management, but also allows people to pay for their purchases with the swipe of a wrist. 
Discover also : How Landr is revolutionizing postproduction in music
"Our value lies our ability to collect important data that our customers can then use to better understand their clients and how they interact with the brand"
Anthony Palermo.
A Series of Projects
After his housekeeping business, Anthony Palermo set up and led a theater company for seven years. But his passion for his project was already waning when his father-in-law approached him with a new business proposition; RFID Academia is a consulting firm that offers expertise in RFID technology for inventory management. He viewed this change of course as an opportunity to enrich his knowledge base and, above all, to penetrate a niche market. He met Dominic Gagnon, his current partner at Connect & Go, while working for his father-in-law. Their relationship began in an unusual way
Dominic Gagnon worked for the agency mandated to create an interactive experience at the Saputo Stadium in 2011. He discovered RFID Academia while searching Google for a company that offered the type of technology he needed to execute the project. They've been partners ever since. 
"It was a good time to launch Connect & Go, the stars were aligned in our favour. "
A Partnership for Growth  
The two businessmen agree that they are a real "match" professionally. 
"Dominic is a dreamer, a good salesperson and a good communicator. I'm more interested in operations management, technology, ethics and corporate culture. Our strengths compliment each other, and are the reason for our success as a company. "
Over the last four years, Connect & Go has grown from 3 to 47 employees and has doubled their sales year after year. But solid backing is key to winning the big contracts, not only in Quebec but also internationally. About 80% of the company's business is done abroad.
"We aim for perfection. It can be stressful because our customers have very high expectations. It's important to stay cool, calm and collected, "said Anthony Palermo.
Innovation guarantees success
Constantly learning about the industry and keeping up with trends is crucial their success. Research and development accounts for 40% of Connect & Go's business. The company is currently looking into how people will consume and buy tech in the years to come to predict how to better serve their market in the future. It is in this spirit that Retail Connect, a platform for retail businesses, was launched. Both entrepreneurs understand that their event expertise is very applicable to retail. It is why they have invested in creating intelligent shelves or interactive screens to enhance the shopping experience.
"For us, it is far more risky to maintain the status quo than to be innovative. " explains Anthony Palermo.
Connect & Go in numbers:
47: the number of employees
2012: the year Connect & Go was founded
80: the percentage of sales made internationally
37: Anthony Palermo's age
5: Revenue in millions of dollars
16: the number of countries in which Connect & Go is present
 
Want to learn more?
Visit Connect & Go 's website