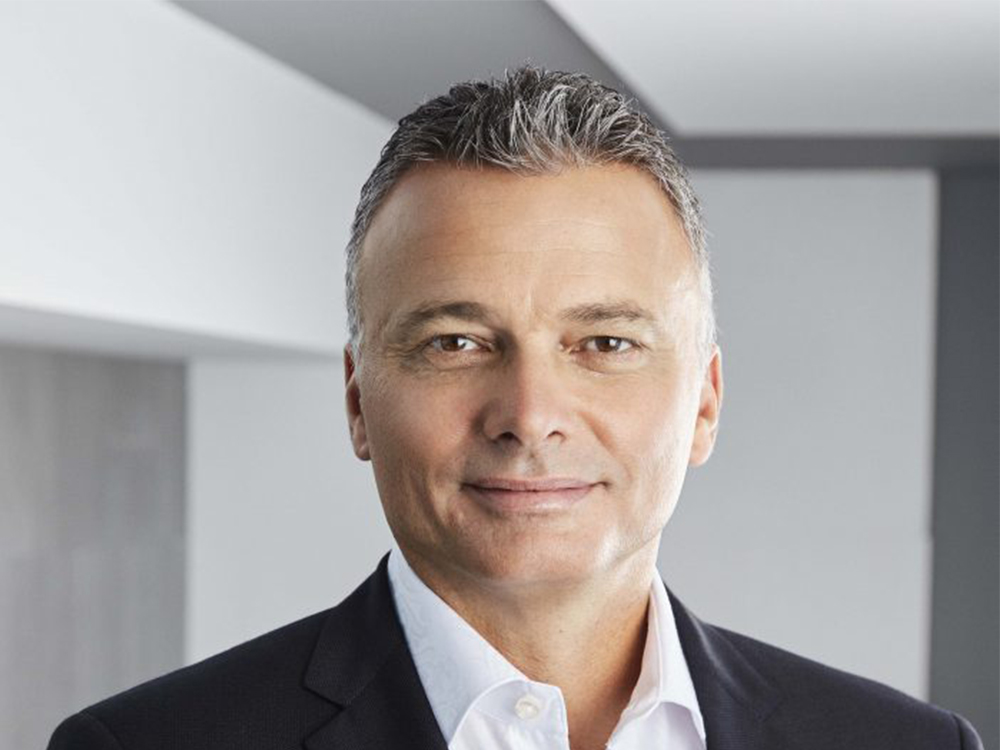 Ocean Group: "Steady as she goes" through integrated services
Jacques Tanguay's Story
Friday, September 20, 2019
For a bit more than a year, Jacques Tanguay has headed a company whose turnkey services have made it the uncontested leader in the marine industry both in Canada and internationally. 
Whether it's making the most powerful harbour tugboat ever built eastern Canada, reinforcing an ice breaker for the Canadian Coast Guard or transporting enormously large and heavy parts for the new Champlain Bridge, Ocean Group is there. The company specializes in both naval construction and repair as well as equipment leasing, port towage and dredging—an operation involving the removal of ocean floor sediment to facilitate navigation—not to mention rescue operations. "We've become a true model for success in Quebec and Canadian entrepreneurship, but believe me, we had very humble beginnings," explains Jacques Tanguay, the current president and CEO of Ocean Group.
Riding out the storm
It was Gordon Bain, the company's founder, that first had the idea for creating a company offering integrated marine services. In the early 1970s, he created Aqua-marine, a company specializing in underwater construction, then he acquired several other companies with the goal of extending and complementing Aqua-marine's range of services. Thus, after partnering with a towing service in order to recover a lost barge, Aqua-marine bought out the firm to enhance its own offering, enabling it to add four vessels to its fleet. Beginning in the 1990s, acquisitions made throughout Quebec and across a variety of different sectors of activity related to the marine industry enabled Ocean Group to position itself as a provincial leader. The company acquired a shipyard at Isle-aux-Coudres in 1997, followed by a new naval and industrial repair facility in Quebec City's port in 2010.
"We built this company contract by contract, acquisition by acquisition, until we arrived at the place we're at today."
Jacques Tanguay
Tanguay joined Ocean Group in March of 1988 to handle its underwater diving activities. At the time, he had just obtained his diploma in civil engineering. His job interview with Gordon Bain lasted barely 15 minutes. "I was very enthusiastic until I showed up at the office the following Monday and met a former employee. He was leaving and carrying a computer in his arms, and he said to me, 'You're the new guy? You shouldn't have taken this job, the company's about to go bankrupt.'" Tanguay had arrived at a difficult point in the Ocean Group's history, and he would need a lot of tenacity and courage just to keep his head above water. "When we didn't have enough work, we would put together bids for anything that was going on, which meant we needed to adopt innovative approaches. We weren't afraid to invest in order to improve our equipment and keep our workforce. When we were in danger in our own country, we made sure we took steps to extend our reach internationally. You have to be creative when you run into problems." Upon his arrival, Tanguay worked almost every managerial position in the company's various sectors until he was named president and CEO in 2018. 
Changing with the tides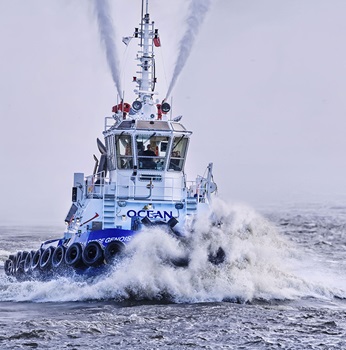 For Tanguay, innovation is the crux of the maritime industry. Ocean Group was the first company in Quebec to equip its divers with rigid helmets and heated suits, as well as the first to use hyperbaric decompression chambers—also used in medicine—to provide divers exposed to pressure higher than that of the atmosphere with a higher concentration of therapeutic gas. The company also equipped its ships navigating the Saint Lawrence with azimuth thrusters, a form of propeller that enables quick changes in direction for improved manoeuvrability. "This diversification of our activities enabled us to provide different kinds of interventions, and also limit the risks related to a single sector of activity, both for our clients as well as ourselves," explains Tanguay.
Earlier this year, the company earned its largest naval construction contract to date—the delivery of four large tugboats to National Defence—which will be realized at its Isle-aux-Coudres shipyard. Ocean Group occupies an enviable position in Eastern Canada, and its goal is to extend its services west, as well as into the Caribbean and South America. After signing a long-term contract with the port of Itabo in the Dominican Republic for suction dredging, the company recently obtained a 10-year contract with Jamaica's port authorities for port towing services, which involves the hiring and training of local personnel for mooring ships in the port of Kingston. This is the company's first permanent business site outside of Canada.
Thanks to its partnership with the Caisse de dépôt et placement du Québec and the Fonds de solidarité FTQ, enabling the investment of $112 million, Ocean Group intends to continue acquiring new equipment in order to respond to its clients' growing needs, expanding its activities in Canada and accelerating its international development. "Like Gordon, one of our greatest strengths has been surrounding ourselves with the best people and mobilizing teams to achieve a common goal. Having good partners and good collaborators is key to succeeding in business."
Ocean Group in Numbers
23: Number of strategic locations held by the company, including in Quebec, Ontario, New Brunswick, Alberta, Jamaica and the Dominican Republic 
900: Number of employees at Ocean Group
1972: The year Gordon Bain created Aqua-marine, which later became Ocean Group  
$350 million: The amount reinvested into the company since 2005  
Want to learn more?
Visit Ocean Group's website