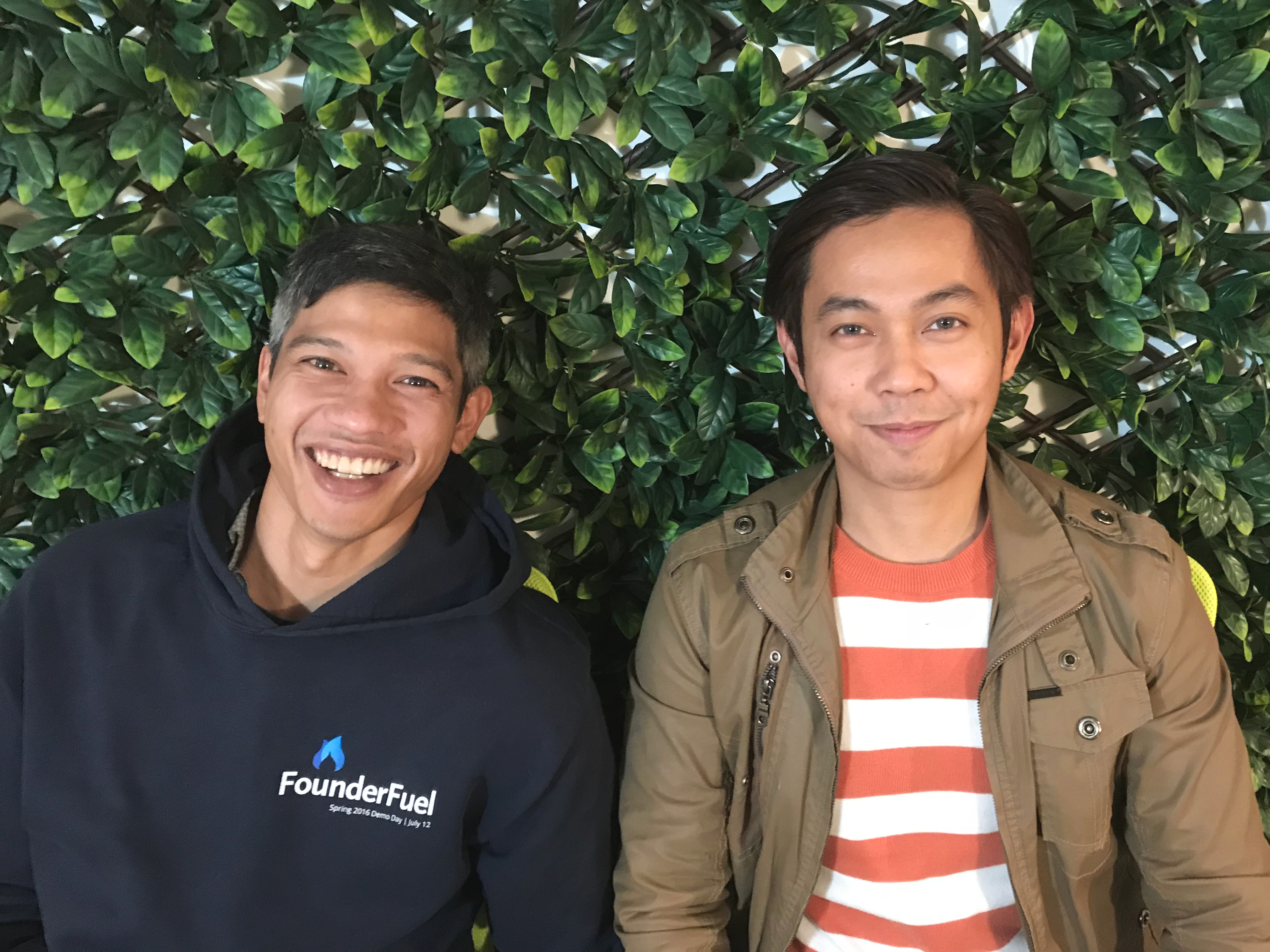 Motorleaf: Smart growth
Ramen Dutta's Story
Friday, December 14, 2018
Motorleaf was created in 2016 in Sutton by Ramen Dutta, who at the time was an amateur horticulturist looking for a way to keep his plants alive during his vacations. Since then the idea has grown to become an artificial intelligence–based system offering agricultural producers the best methods for controlling and predicting their harvests.
Ramen Dutta began his entrepreneurial journey when he came up with an idea for a system that would allow him to remotely control irrigation and other parameters for his plants while he was away. At the time he was an agricultural engineering consultant and shared his office with Alastair Monk, who became interested in the idea and wanted to join the project. Together they created a basic prototype that was convincing enough to get them into the accelerator Founder Fuel. 
From idea to business model
When they started the Founder Fuel accelerator program, the pair already saw how the use of data could assist in the evolution of agricultural techniques and reduce the inherent risks of bad planning. All they needed to do was find their particular niche and field of expertise in a sector that obviously had a lot of potential. The team quickly came to a few realizations once they started the project, stresses Ramen Dutta: "At the time we were idealists and we wanted to automate everything so that gardeners could sit back and manage everything from a screen. The project has evolved a lot since then." 
Their time spent at the accelerator allowed them to refine their vision and focus the company's activities around two poles: harvest prediction algorithms and growth sensors for greenhouses. With the help of these tools, producers could better plan their harvests and reduce their consumption of energy and water. It was during this period that they met Scott Dickson Dagondon, who joined the team as co-founder and head of artificial intelligence.
The AI advantage
According to Dagondon, using artificial intelligence allowed them to develop a long-term vision of the way in which a greenhouse should operate. "Right now, our goal is to help farmers make good decisions based on the data they have collected. A big part of their way of doing things is based on intuition and best practices, but we think it's important to take advantage of the potential of data. We aim to eliminate guesswork and losses." 
Today, Motorleaf markets AI services and software that enable everything to be controlled. The company also actively participates in research and development in order to create powerful new algorithms. But above all, thanks to the company's first client, who enabled them to collect the necessary data, the team has produced a case study that demonstrates the concrete potential of its AI system—and that artificial intelligence is not just some futuristic dreamworld. "We benefited from an ideal situation. We knew that advanced technologies were a growing industry and that artificial intelligence was getting noticed. This allowed us to catch the attention of the press, who gave us great media coverage."
A green outlook
While the services offered by the Motorleaf team can be useful for other types of farming, the partners prefer to focus on greenhouses, which is their field of expertise. This single niche market offers strong growth potential, since both the United States and Europe, where their technology is already used, are major producers of greenhouse-grown vegetables. 
Over the next year, the Motorleaf team expect sustained growth while they start their second round of financing, having achieved the goals for their first round as of last May. The next step will be to find talented team members who can contribute to the development of the company. "We have a very precise idea now of where we're headed," explains Dutta. "In the beginning we were sort of slowing feeling our way along, but now we understand exactly what our market is. When the company is composed of just three or four people, all of its tasks are shared without any one person being an official specialist. But then there comes a time when you have to go out and find specialists that can fulfill specific needs." This is the point at which Motorleaf has found itself today: in need of key people who will support robust growth and drive the company forward. Many entrepreneurs find this to be a difficult step, but Motorleaf's co-founders are confident that the company's work environment and collaborative project will continue to attract interesting talent. 
"It helps to have a clear vision that is well communicated internally. And to believe in what you can accomplish. All that remains is to find people who share your vision and not rush into hiring,  so that you can take the time you need to get to know the person and ensure that they will integrate well with the team."
Ramen Dutta
Want to know the secret of Ramen Dutta's success? His way of interacting with clients, and the fact that he doesn't neglect research. "The challenge for many companies that are launching is not having a vision, but finding the reality in that vision. We're at the point where we believe we can say with confidence that our project is great and could one day become indispensable."
Motorleaf in Numbers
17: Number of employees
4: Number of continents in which the company is established or is working to develop markets (North America, South America, Europe and Asia)
Want to learn more?
Visit Motorleaf's website
Pictured (from left to right): Ramen Dutta and Scott Dickson Dagondon