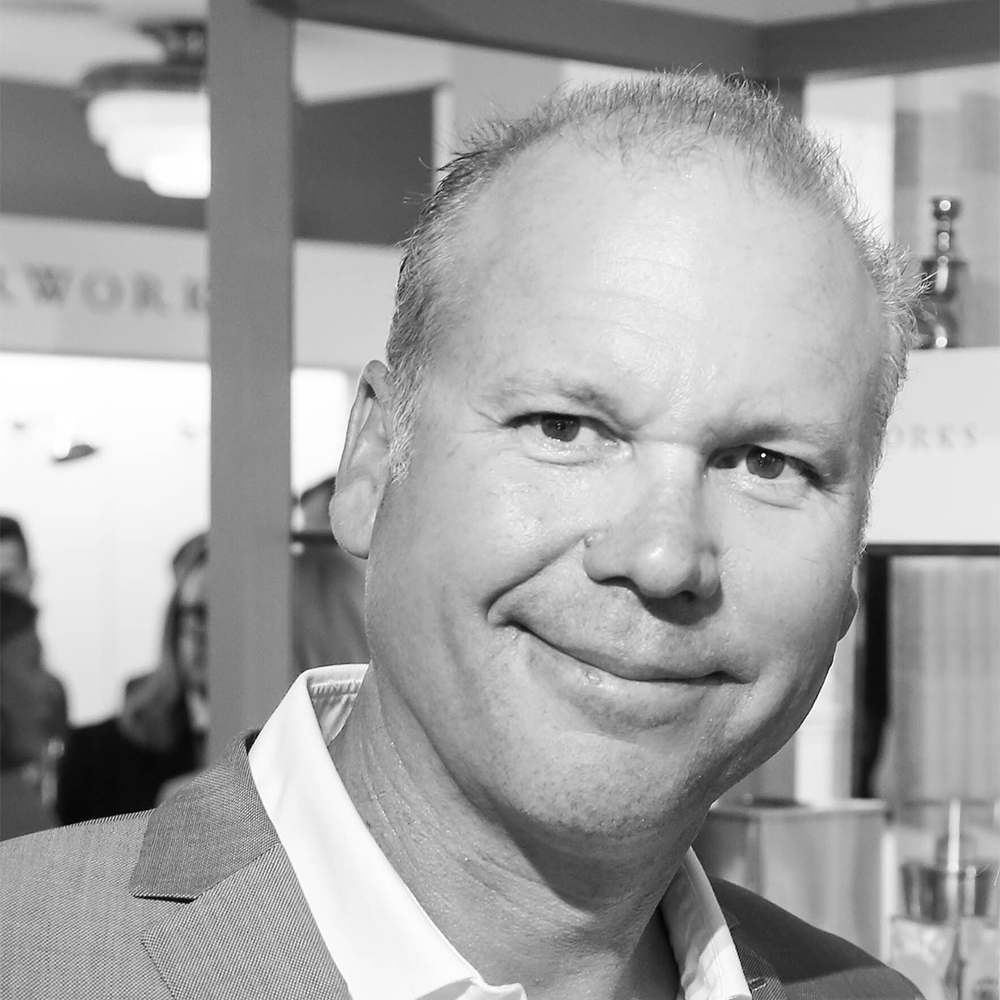 Mosaïque Surface: Taking on the world
Louis Fiset's Story
The path to entrepreneurship was a natural choice for Louis Fiset, who started his business in 1992 out of his passion for ceramic and marble tile. His company, Mosaïque Surface, combines innovation and diversification and is expanding internationally.
Louis Fiset always had a talent for enterpreneurship. As a child, he delivered newspapers for extra pocket money. "When you don't really fit in, you have to find a way to create a job for yourself," he explains. "I knew I had potential that wasn't being recognized at school. I wanted to prove to myself I had what it takes."
While working for a tile company in the early 90s he fell in love with ceramic and marble. His passion for these materials drove him towards tile installation. While freelancing in this field he was approached by a design firm to create a tile mosaic for a dozen La Senza retail stores. "I had no idea how to handle the project, but I accepted the contract anyway and successfully handled the installations," recalls Fiset. "I did some research and trial runs before presenting some samples to the client." At the time he had no idea that this project would seal his fate as an entrepreneur.
Fiset kept the momentum going with a visit to New York in 1992, where he presented his products to potential partners. "It was natural for me to take on the American market before the Canadian one, since I was offering luxury, made-to-measure products and the market there is a lot bigger."
Today, 95 percent of Mosaïque Surface's products are sold in the U.S. in over 235 stores. But in 2015, Fiset returned to his roots by opening a boutique in Montreal, Surface & Co., where he offers not only collections of mosaic tile, but also big brand-name products. "Selling only mosaic tile isn't enough," explains the entrepreneur. "I increased my range of products in order to spread out my sources of revenue."
One year later, in 2016, a second Canadian location opened in Toronto to continue the store's national expansion. A third may soon be opening in Calgary.
Innovation to ensure growth
As a business based in traditional expertise that is evolving in a niche market, Mosaïque Surface sets itself apart from its competitors through innovation. In 2000, Fiset developed a water jet cutting technique that allows him to create many complex shapes. "With this technique, the results almost look like marquetry done in marble instead of traditional mosaic, which requires manual labour," emphasizes Fiset. "It reduces costs considerably." 
In the view of the entrepreneur, Quebec has no lack of talent compared with the rest of the world, even in his trend-setting line of work. "Every year, our Montreal team creates a new exclusive, original collection," he says. "We're seen as leaders in terms of design." In addition to his made-to-measure products, Mosaïque Surface has created pre-designed mosaic tile collections that are manufactured in China and sold as sets in order to increase its range of products.
Social media allows Mosaïque Surface to attract potential customers around the world. Fiset intends to provide his company with its own creative content studio in order to showcase the company's residential line. "The requests we get are crazy! We've worked in Australia and Spain all because of social media. Fauchon L'Hôtel Paris is interested in our products." The entrepreneur expects he'll be crossing the Atlantic soon for his company's next phase of growth.
"I've always taken calculated risks. I take a step, then evaluate my comfort level. If it feels good, I keep going."
Louis Fiset
Fiset has come a long way in 26 years, but he admits he is always hungry for more. "There's always work to be done and things that need improving when you're an entrepreneur. I think about Mosaïque Surface even when I'm on vacation at the beach. Entrepreneurship is a way of life."
Mosaïque Surface in Numbers:
75: Number of employees
235: Number of points of sale
2015: Year of the launch of the first Surfaces & Co. store
 
Want to learn more?
Visit the Mosaïque Surface and Surfaces & Co. websites