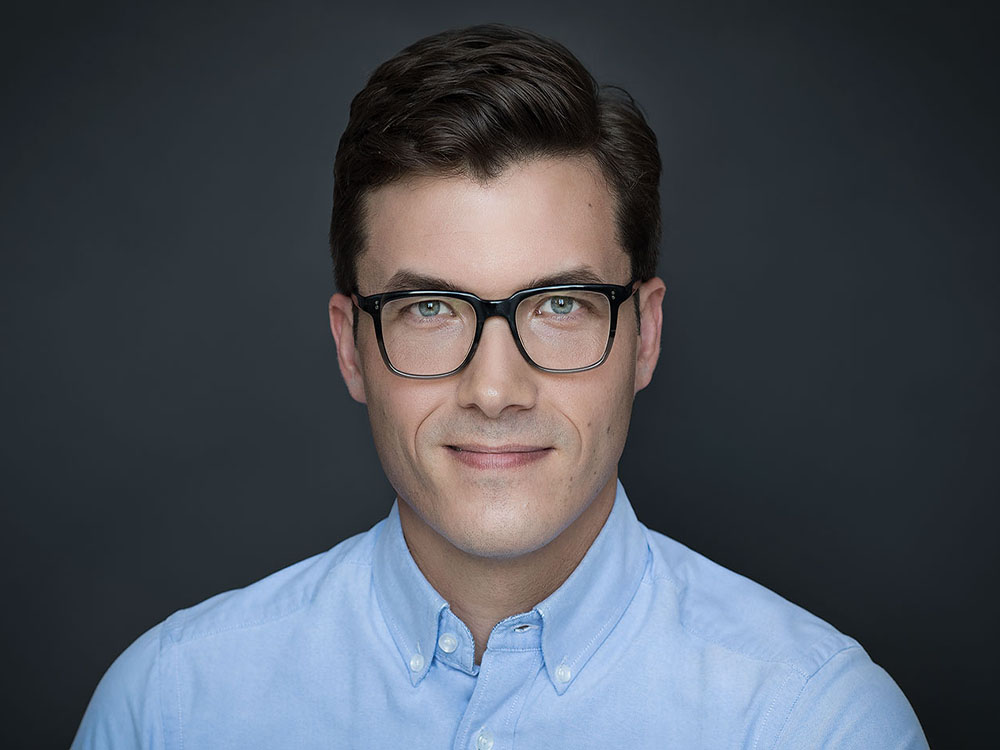 Altitude Sports: e-Growth
Maxime Dubois's Story
Nearly twenty years after they first became friends, Maxime Dubois and Alexandre Guimond have become co-presidents of Altitude Sports, a brand specializing in urban and sports clothing.
Although their friendship began in the 1990s, it wasn't until the 2000s the pair's entrepreneurial destiny began to take shape. Both friends had been roommates and studied at the same university. To make ends meet, Alexandre Guimond worked as a salesperson at Altitude Sports, located on Saint-Denis Street.

In 2004, convinced that the company would benefit by developing its web presence, Guimond convinced his boss to let him work on the site full-time.
Maxime Dubois, in the meantime, spent several years working in television advertising, then joined his friend at Altitude Sports as marketing director in 2008. Next, in 2011, they decided to buy out the company and run it themselves. Dubois soon found himself in charge of purchasing, marketing and human resources, while Guimond took care of operations, financials and IT.

"The reason we decided to buy a brand instead of starting our own was because we already understood it well and knew that it was profitable. As a  result, we never had any problems getting a bank loan, and we were able to realize our projects and expand quickly," 
Maxime Dubois
Proof of their success? An over six-fold increase in Altitude Sports' revenue during the last five years.
Making their move
The young entrepreneurs repositioned the brand through focusing on online customer experience. "We made it a point of pride to offer excellent customer service, always. Every order was handled, prepared and shipped within three hours, even during busy periods like Black Friday."
Their focus on customer satisfaction is even evident in the way they handle returns. "We want customers to feel that they can try out merchandise. Hesitating between two different colours, models or sizes? Order both! You can make the final decision at home, calmly and without feeling pressured by a salesperson. We send all our orders with pre-printed, pre-addressed return labels and in reusable packaging. We also process returns within the shortest amount of time possible."
 Their approach was a hit: 98 percent of all the company's sales are now made online, with the remaining 2 percent occurring in-store, which has since relocated to Mont-Tremblant.
Standing out from the crowd 
In recent years, the two outdoor enthusiasts and sportswear tech geeks (in Dubois's words) have also concluded successful collaborations with internationally renowned brands.
For example, in conjunction with Quartz Co. they created an exclusive parka lined with milkweed, an invasive weed grown in Quebec. "It's a plant-based, non-animal insulator that is renewable and waterproof—a super-fibre we're just now starting to develop internationally. We're proud to have participated in this innovation, since it's in our DNA to offer ecologically friendly and sustainable products for everyone."
Their coats and urban winter boots are amongst their biggest sellers. "Although we've got everything you need if you intend to scale Mount Everest, we still want everyone to be comfortable wearing our clothing... without feeling like they look like an explorer taking the metro!" states Dubois, laughing. 
UPCOMING cHALLENGES 
Over the next few months, Dubois and Guimond will be establishing Marketplace, a project that will enable them to sell all the products from their partner brands on commission. "These products will be shipped directly to company warehouses, a bit like Amazon, but we will still be ensuring we maintain the excellence of our customer service."
 This new endeavour represents their greatest chance for growth, since it will allow them to significantly multiply the quantity of products available, and to even further solidify their position as a reference in e-commerce.
Altitude Sports in Numbers:
365:Number of brands available
65%:Percentage of orders made outside Quebec
150:Number of employees (which increases to 200 during the winter season)
3: Number of websites managed by the dynamic duo. Besides their online store Altitude Sports, they are also responsible for La Dernière Chasse, which offers the company's overstock as final sale at the best prices in Canada, as well as a blog aimed at outdoor enthusiasts.
2: Number of times per year the pair publish a print magazine for their customers
 
WANT TO LEARN MORE?
Visit the Altitude Sports website