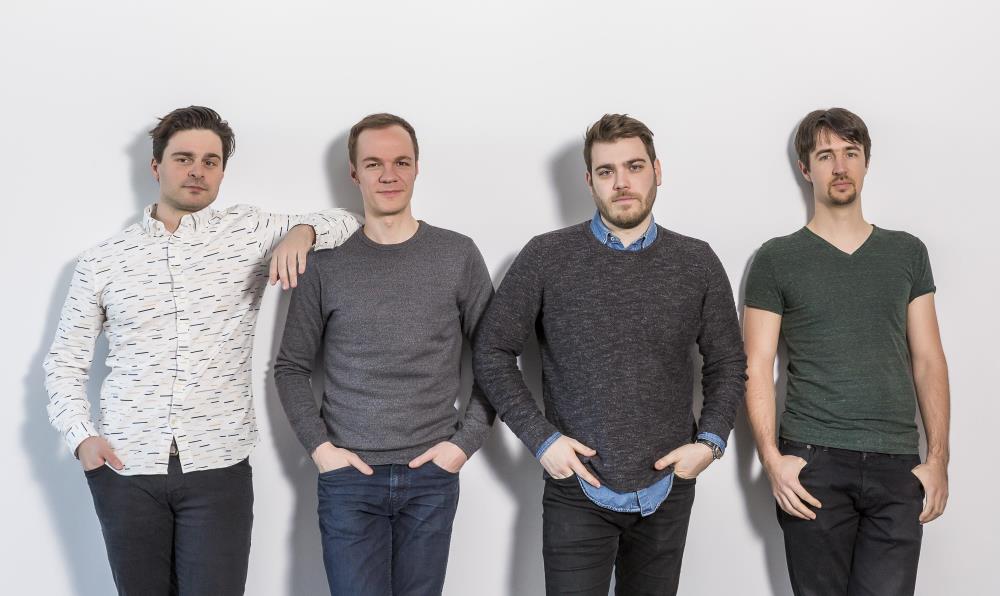 Local Logic: Exploiting the potential of urban data
Vincent-Charles Hodder's Story
These two urbanophile entrepreneurs in the field of geospatial data have managed to transform their student project into an international company in only three years. 
It all started in 2014 at McGill University, where Vincent-Charles Hodder and Gabriel Damant-Sirois, two students enrolled in the master's program in urban planning, created a tool for finding housing using criteria such as the distance from public transportation, the presence of local parks and even the amount of noise pollution.
These two young men, plus Colin Stewart, another master's student, were convinced that data had significant underexploited potential, so they decided to get into the field of urban data. "When we finished our master's, we could have found a job as planners with the City of Montreal, but we said to ourselves we could have an impact on cities around the world, not just on a single city," explains Vincent-Charles.
DATA THAT MAKES SENSE
Today, Local Logic is a platform that aggregates approximately 500 data sources in order to measure around 20 different indicators, such as whether housing is within walking distance, the time it takes to get to work, the amount of local air pollution and a location's proximity to schools, grocery stores and cafés. "Consumers know exactly what kind of neighbourhood they want to live in," states Vincent-Charles. "By observing what they base their real estate decisions on, we aim to better understand residents' needs and thereby improve our development of cities in the future."
See also: Prepare your business for artificial intelligence
 TAKING ON EXPANSION
After testing their algorithm in Montreal, Local Logic worked on adapting itself to the different realities of other cities. The company extended its offering to Canadian cities, then moved on to the American market last June with the objective of extending its coverage to 300 cities within 12 months. In the end, 3,000 cities were added to their roster in only six months. Now the company has its eye on European and Asian markets. 
"It used to take us months to adapt our tool to a new city," recalls Vincent-Charles. "Now we can deal with several new cities in a day." Such accelerated growth was made possible by hiring developers and data scientists, as well as by closing an initial round of financing last February to the tune of $1.15 million. 
STRENGTH IN NUMBERS
Local Logic's success wasn't immediate. But the company's co-founders, buoyed by their passion for cities, were able to demonstrate great perseverance and resilience. 
"We always believed in our project. When one of us was tempted to throw in the towel, there was always someone else who was still optimistic."
– Vincent-Charles Hodder
 The founders also knew how to take advantage of their different strengths. Before getting started in urban planning, they each pursued studies in a different area: finance, statistics and computer programming.
Other ingredients in their success: surrounding themselves with investors who were also mentors, plus being driven by a thirst for knowledge. "At the start, we didn't even know how to present our business, but we learned very quickly," recalls Vincent-Charles. 
Vincent-Charles also credits being in the right place at the right time as an explanation of Local Logic's success. "Creating the business five years earlier would have been impossible, because geospatial data wasn't openly available." The young entrepreneurs behind Local Logic understood how to build a successful business by finding an unexplored area with a lot of  potential. 
LOCAL LOGIC IN NUMBERS
3,150: Number of cities covered in North America
18: Number of people working for Local Logic
18%: Monthly growth rate of the company since the start of 2017 
WANT TO LEARN MORE?
Visit Local Logic's website