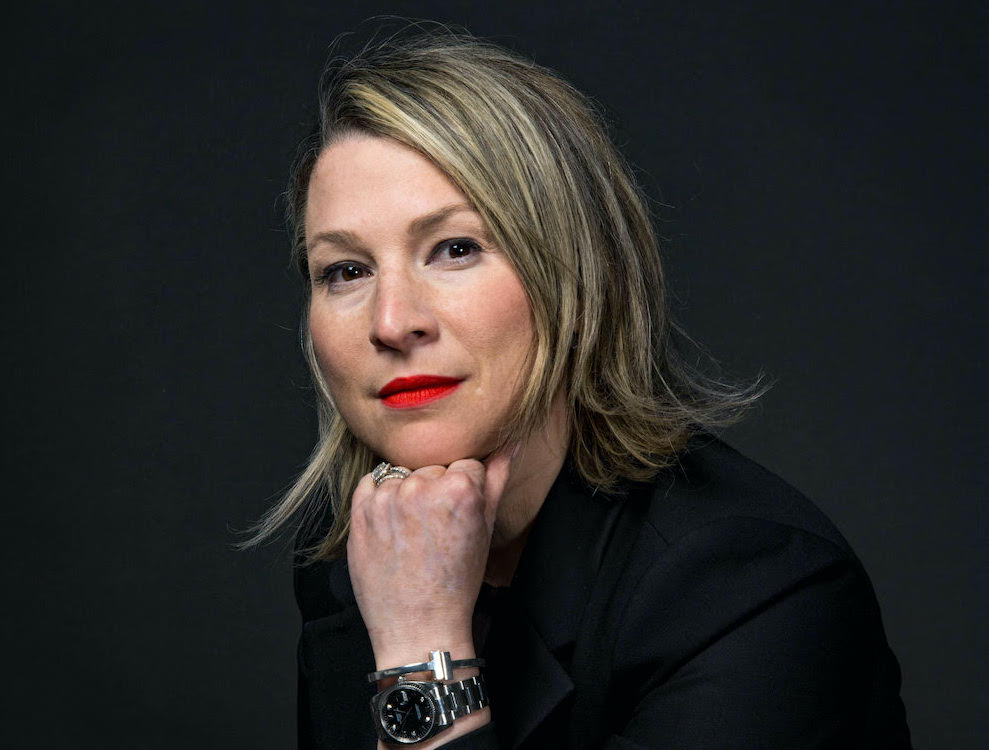 L'Intervalle : The Path Toward Sustainable Fashion
Vicky Scalia's Story
Vicky Scalia and her husband Sam Assaf co-founded L'Intervalle to address a gap in the footwear market: trendy, affordable and, above all, durable shoes. Since 2015, the company has been designing all of its models in Montreal, then selling them online and in its many boutiques across Canada.
"When looking to buy a pair of quality, trend savvy, and affordable shoes, there wasn't much to choose from between high-end and low-end products. We wanted to be the in-between that was missing." Evidently, this observation was pivotal to the creation of L'Intervalle as it even inspired the company's name.
WALKING AWAY FROM FAST FASHION
L'Intervalle's adherence to the principles of slow fashion is another pillar of its identity. First designed in Montreal, the styles are then manufactured in Spain, Italy and Brazil using environmentally conscious production methods.
The use of high quality and noble materials also ensures that their shoes and accessories can benefit from a prolonged life cycle. The leather even undergoes a plant-based tanning to avoid the use of substances that are harmful to nature, such as chrome.
"We wanted to counter fast fashion by offering a sustainable alternative, namely, fashionable—and high quality—shoes in which people could invest to wear from season to season."
REASSESSING ONE'S PRIORITIES
Like all retail businesses, L'Intervalle's strategic plan was affected by the arrival of the pandemic and the new reflexes that arose as a result. "Our business sector was deeply impacted so we made a digital transition. Consumers turned toward online shopping and we believe this new buying habit is here to stay."
Incidentally, Vicky's participation in the Caisse de dépôt et placement du Québec's Repères numériques program has allowed her to deepen her strategic thinking to support the implementation of a digital culture within her organization.
According to Vicky, it remains imperative to offer a 360 experience in the fashion industry. "We must be equally present on social media, online and in stores." As proof, L'Intervalle has both an international transactional site as well as 16 boutiques across Quebec and Ontario.
A BALANCING ACT
In addition to running a growing business, Vicky is also the mother of two teenagers, ages 15 and 17. "I try to find a balance between running the business and running the family. Hats off to all women because it's not an easy role to play."
"I try to do my best and, most importantly, I try to be gentle with myself."
Last year, Vicky enrolled in the McGill HEC Montreal EMBA, a Master of Business Administration for executives. It's a challenge she has always wanted to take on and one that she doesn't regret for a moment, even though she now has to juggle entrepreneurship, family and studies. "It allows me to be surrounded by executives from different sectors and to have enriching exchanges. Being a student is also humbling. In the evening, I do my homework while my children do theirs."
THE CHALLENGE: TALENT RETENTION
As a domino effect of the pandemic, the disruption of the supply chain is felt everywhere and L'Intervalle is no exception. Consequently, higher costs and inflation are on the heels of all sectors of activity, including fashion. "Raw materials and their transformation have become much more expensive."
L'Intervalle will face another major challenge in the coming years: the shortage of personnel. "It's more about retention and valorization of the workforce," she adds.
"Sam and I are the ones who started the company, but without the 200 employees behind us, L'Intervalle would not exist. Our teams are the first point of contact when you walk into a store."
Vicky considers that training and developing talent is imperative. "We have great people and the big challenge is to retain them. We invest a lot of time in training because we think it is important to cultivate this talent internally. I truly believe in it."
A FEW FIGURES
200 : the number of employees
16 : the number of brick-and-mortar stores
1,000 : the number of SKUs per season
35-40 % : the current percentage of online sales
WANT TO KNOW MORE?
Browse L'Intervalle's online boutique.