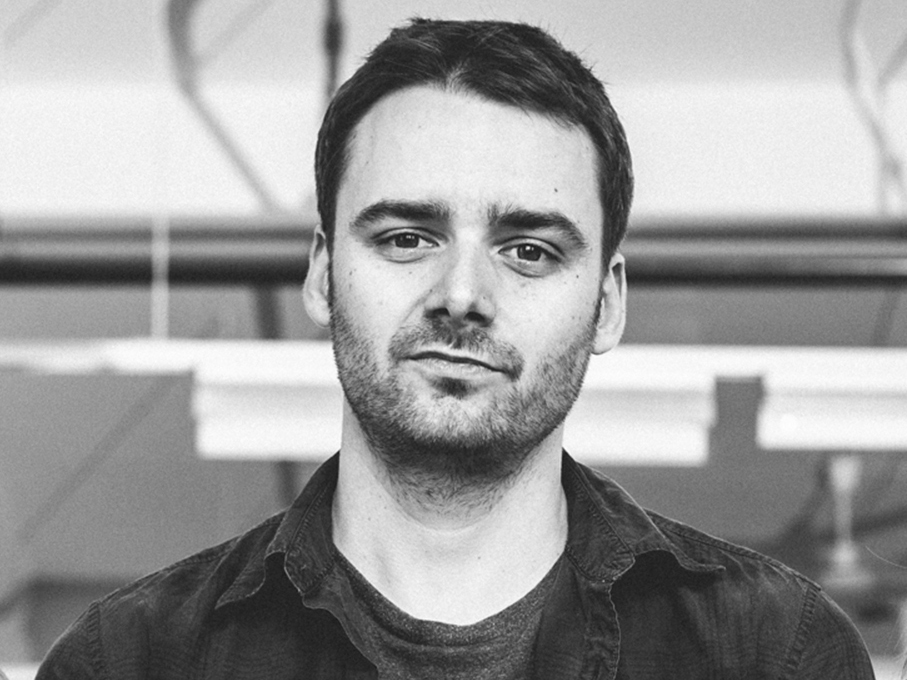 The happy place between design and engineering
Félix Marzell's story
Monday, February 15, 2016
Félix Marzell is a young and fulfilled entrepreneur. He is the head of the creative agency DIX au carré (which means "ten squared" in French), an agency that merges design and engineering in a playful way. This Montreal CEO has no shortage of projects in the works.
With a degree in design from the Université de Montréal, Félix Marzell decided to study performing arts technology at Montreal's École Polytechnique in 2011. This is where he met David Barabé, a mechanical engineer, who would become his business partner and co-founder of their company DIX au carré in 2012.
Combined understanding
DIX au carré is the brainchild of both design and engineering. Its co-founders Félix and David knew they were meant to be partners after working on just one project together. "We realized at what point our skills were complementary," remembers Félix Marzell. "For us, becoming entrepreneurs happened naturally." While Félix is in charge of project conception, his partner David Barabé is responsible for technical engineering.
Modelling, prototyping, manufacturing, assembling, performance testing or finishing, DIX au carré combines many skills for set design and entertainment purposes. The company's installations can be found in public and private facilities, and even in exhibitions.
"I became aware that I was an entrepreneur when I realized that I needed to hire a team to create something bigger."
Félix Marzell
A creative playground
The company's pride and joy? A 4,500-square-foot area that is entirely dedicated to research and development. When Félix is asked what sets his company apart from the competition, he doesn't hesitate to answer. "Our place is a breeding ground for ideas, a playground where the wildest concepts become a reality. It is a real laboratory, our favourite place to create."
Soon, DIX au carré's biggest challenge will be to manage its growth without becoming a victim of its own success. The company has to grow and develop at the right pace while continuing to support the relationship created between the two entrepreneurs.
"As entrepreneurs, one of our biggest challenges is to recruit the biggest dreamers, the ones who want to push the boundaries, the ones who want to create to their fullest potential," explains Félix Marzell, who also manages business development. By combining technical expertise and creative sensitivity, technological capacity and artistic finesse, the company has had many successes, such as the Urbanoscope and the street furniture installed in front of Mont-Royal metro station.
Paying it forward
Finalists in the 2013 OSEntreprendre Challenge, the partners wanted to offer assistance to the next generation of entrepreneurs. So they agreed to serve on the honorary jury at the 2014 edition of the OSEntreprendre Challenge for the eastern district of Montreal.
The international expansion of DIX au carré is imminent. "The amount of energy it takes to export something is phenomenal. It's such a challenge!" exclaims Félix.
What is the best advice they have for young entrepreneurs? "Follow your instincts. Yes, it's important to seek advice, but you make the final decision. Being an entrepreneur is about making choices."
DIX au carré in Numbers:
9 : Number of employees at the company
300 : Number of projects created since the agency opened
30% : Minimum rate of annual growth since the agency was founded
4500 pi2 : Size in square feet of the area in the studio reserved for research and development
Want to know more?
Visit the DIX au carré website