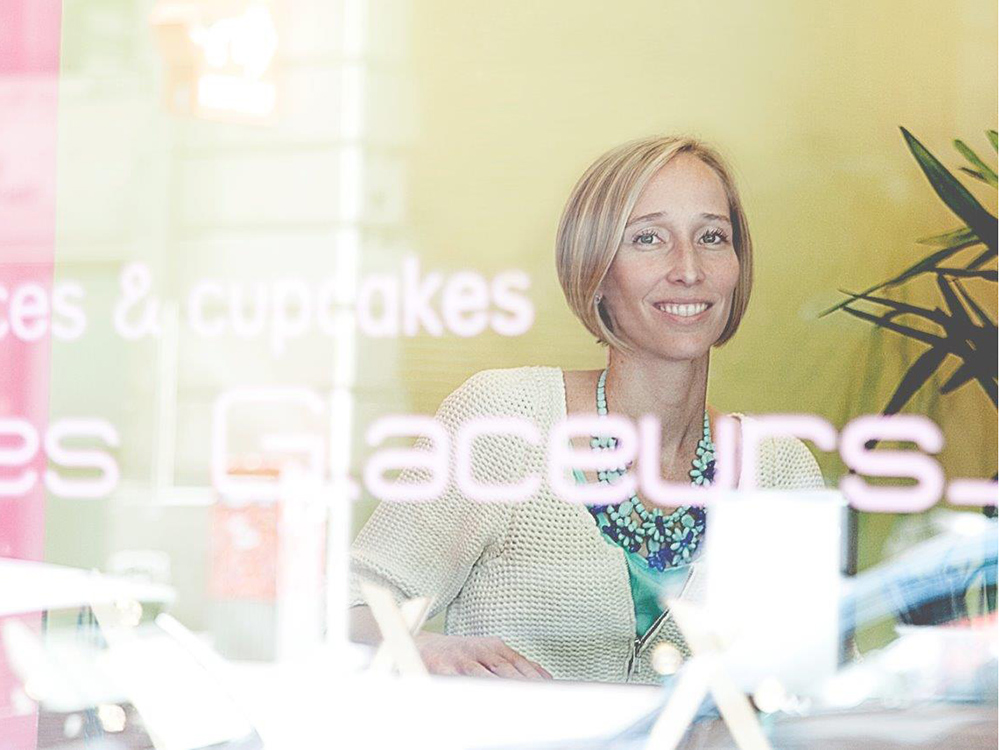 Les Glaceurs: For the love of cupcakes
Virginie Morin's story
Virginie Morin jumped into entrepreneurship with instinct and determination. A huge cupcake fan, she decided to turn her passion into a business. Hence Les Glaceurs came to be. Today, she runs four retail locations that prepare original desserts and sell ice cream. She is a portrait of a businesswoman who simply sinks her teeth into success. 
With an MBA in management from HEC, Virginie Morin has always had a curious side. After a stint as a consultant for a large pharmaceutical company, she decided to take the leap and create her own business.
Seizing a trend
Her decision occurred in two phases. In the early 2000's, while on a trip in Western Canada, she fell in love with the concept of cupcake boutiques, which, at the time, were still very new.
Then, a close friend of hers told her that Bilboquet was looking to create franchises. In the end, that didn't work out because Virginie wanted to launch her own line of desserts. In 2007, after finding a location in the Old Port, she opened her first store. 
"I was lucky enough to meet people who believed in my project. I was determined to succeed and I think my enthusiasm was contagious."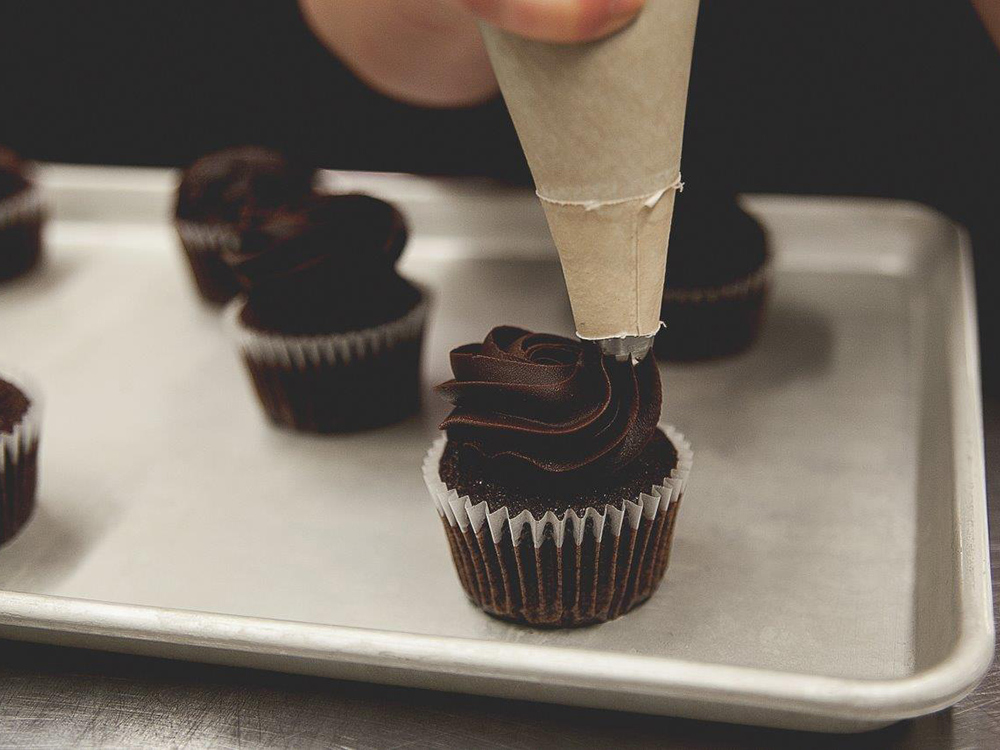 Believing in your project
Virginie is pretty candid when she admits having known very little about the retail and bakery world.
I learnt as I went along. I made some mistakes at the beginning, like buying the wrong equipment, but nothing stopped me from growing my business. The learning curve was quick and today I'm in complete control ofmy environment."
Virginie Morin's father-in-law, an entrepreneur very close to her, has guided her from the very beginning of her adventure. "He guided me through the financial structuring, gave me advice on human resources. When you start your own business, there are always unpredictable things that arise and you need to be able to make decisions quickly. I always have access to my father-in-law and he has really helped me to develop my analytical sense."
Her recipe was working and more stores opened: a boutique in downtown Montreal in 2011, another at DIX30 in Brossard in 2013 and then a workshop in the Plateau in January 2015.
Values and recipes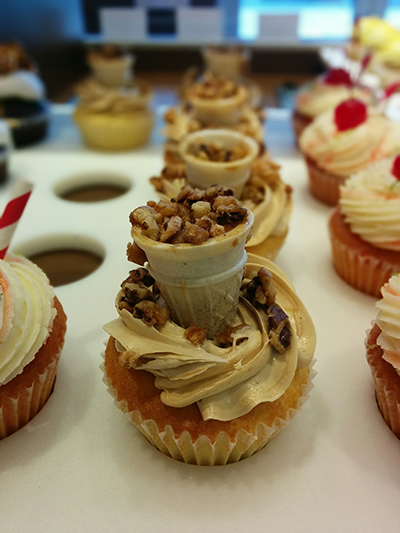 For the Montreal entrepreneur, a sense of sharing and responsibility are esskeyential virtues to her entrepreneurial success. On the Glaceurs team, everyone does their part and is responsible for the final product. There is a strong sense of rigour in her company's culture. Quality control is paramount and it's all based on a common desire for excellence.
"At the foundation of entrepreneurship, there is collaboration. Without your team, you really don't have much."
-Virginie Morin
Virginie Morin is convinced that by applying her simple recipe and by cultivating certain qualities, the company's reputation will draw new clients who have a discerning taste for quality.
"Our customers knows quality when they see it. They know what they want and they will always try out a new product that is created with rigour and passion."
Les Glaceurs in Figures:
4: Number of retail locations
27: Number of employees
58,000: Number of clients in 2015
Want to learn more?
Visit the Glaceurs' website.