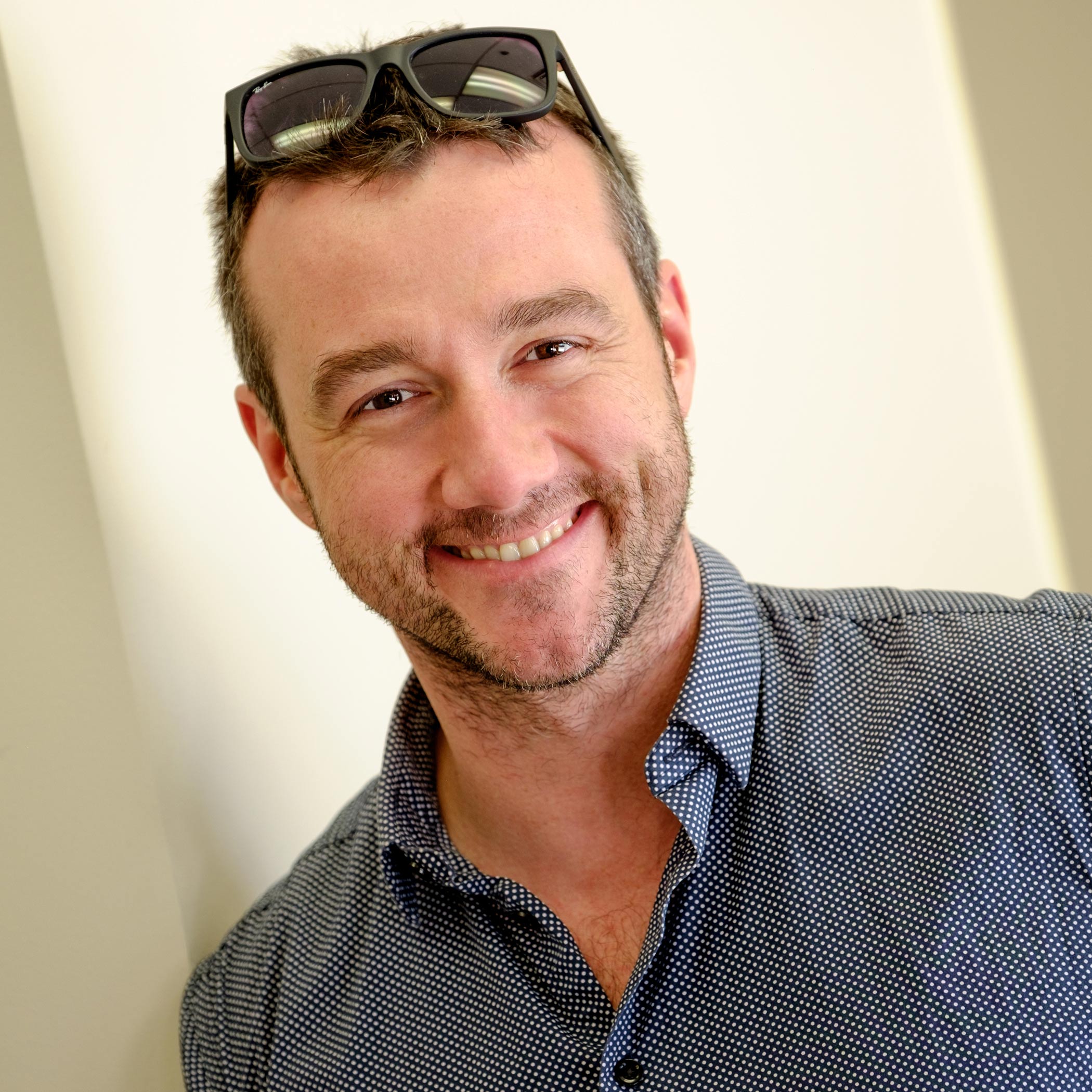 Space & Dream: the dream factory
Guillaume Langlois' Story
Space & Dream first took shape in the mind of a young visionary computer engineer. Today, the company make dreams a reality for customers from all walks of life. Their next step is already well on its way: venturing into product development!

Upon leaving École polytechnique de Montréal, computer engineer Guillaume Langlois dreamed of merging art with technology. Been there, done that? Keep in mind that in 2004, a time when the smart phone did not exist, the idea was ahead of its time.

At the age of 23, the young man already had solid experience in  "computer craftsmanship" thanks to his involvement with Professor Sylvain Martel's nano robotics lab. "I developed a very effective problem solving process. It was the perfect complement to my schooling, which was very theoretical, "remembers the first employee of the lab whose founder was recently crowned 2016's "discoverer" of the year by Quebec Science magazine.

Guillaume Langlois worked as an independent 3D programmer for a while, which enabled him to judge the feasibility of his dream through his various mandates. Convinced that there was a demand for high-tech interactive experiences, he founded Space & Dream in 2008, at the age of 27. The young company's motto was: "Go beyond the screen".

"This is our founding principle: eliminate boundaries and deliver an experience in the newly created space. The "wow" factor is achieved through a well thought out mix of computer programming, artistic, visual and sound creation, and coding, "he explains.
From craftsman to entrepreneur
During the first years, the small team of dream directors carried out many of the projects. At the 2010 Montréal en lumière Festival, they invented Yuga, a 360 degree animated film projected inside a giant sphere. The spectators were able to lose themselves in the immersive universe.
Space & Dream's journey to success continued.  They created an interactive backdrop for Zumba, made interactive kiosks about potatoes with holographic glass projections and installed an interactive floor in a Montreal metro station.

Even though the company was growing steadily, it was not enormous. Revenue increased linearly as staff moved in and out according to the mandates. In retrospect, Guillaume Langlois admits that he then ran Space & Dream as a craftsman rather than an entrepreneur, a job he had yet to master. It was his involvement with the Groupement des Chefs d'Entreprise du Québec, starting in 2013, that opened his eyes.
 
"Seeing people my age, but also younger than me, operating real businesses, not just workshops grounded me. I then understood that there is a fundamental difference between being an expert at your trade and being an expert of your market. Those who understand this end up growing while the others stagnate, "he explains.

Thanks to this lesson, he was able to bring Space & Dream up to speed. Today, the company has more than 100 projects under its belt and regularly carries out mandates ranging from a few hundred thousand to several million dollars.



See also : Float4: realizing the impossible
The birth of a conglomerate
In January 2016, Guillaume Langlois was forced to face the obvious: Space & Dream is doomed to grow linearly at the same rate as its backlog. "Software is not like a production house: you cannot evaluate its value at a glance," he admits.

Paradoxically, this particularity was Space & Dream's strength. "I then understood that we are primarily a software production house. I said to myself: Why not lean into it and invest in it by placing bricks into my own building rather than those of others? In short, why not push the boundaries of Space & Dream? The beauty of software is that once developed, you can duplicate it as many times as you like »

Over the last year, Space & Dream transitioned into product development mode. The change of direction, funded 100% by Guillaume Langlois, gave rise to two other entities within what is now a conglomerate. Their name: Megapode, an agency specialized in interactive imagery, as well as Appligogiques, which creates educational applications for kids between the ages of 6 to 12.

Guillaume Langlois' two babies have already found burgeoning success. Their potential for growth is, it seems, infinite. "I foresee that in a few years they will catch up to Space & Dream, which will increasingly serve as a technological innovation hub," predicts the 37-year-old entrepreneur.
Space & Dream in numbers
20: employees
1.5 million: Canadian dollars in revenue
300: projects carried out by Space & Dream
Want to know more?
Visit Space & Dream's website