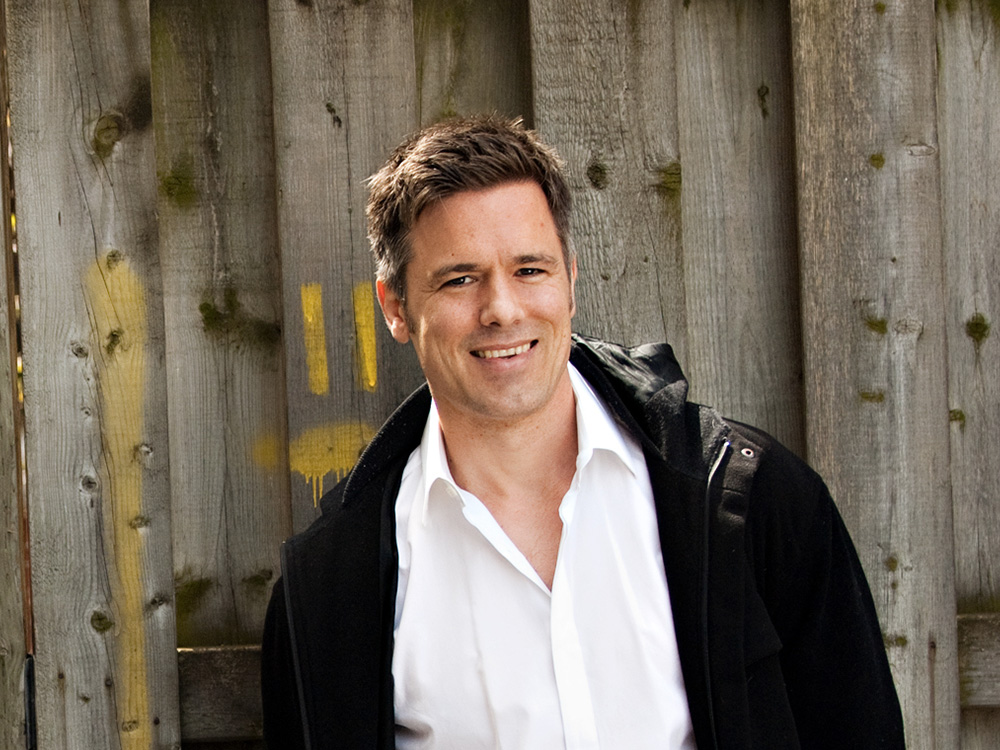 FixMeStick: The (USB) key to growth
Marty Algire's Story
After cutting his teeth at a computer security start-up, Marty Algire had the entrepreneurial knowledge he needed to start his own company in 2011, called FixMeStick. Since then, the manufacturer of USB keys that delete computer viruses has seen its revenues grow by a factor of ten, carving out a place for itself amongst the 25 fastest growing Canadian companies according to the Growth 500 ranking.
Marty Algire, who grew up in Ontario close to the Quebec border, had always been attracted to entrepreneurship, racking up a number of outdoor contracts in his youth for things like grass cutting and selling corn at roadside stalls. 
He finished his studies at McGill University in Montreal during the software boom. "I studied engineering and I was really interested in programming. I didn't want to start my company right away, so I looked to get into a start-up," he explains. Which he did, becoming the first employee at privacy software firm Zero Knowledge Systems. 
He then joined a company specializing in information security, where he and Corey Velan, who would later become co-founder of FixMeStick, were product managers. The company developed antivirus software for big telecommunications companies that enabled a portion of the problems caused by viruses to be resolved, yet once these viruses had attacked their computers, the software did not really have any further utility.
"To make an analogy with stains on a carpet, the antivirus software was the equivalent of anti-stain carpet protector—but once a stain had set into the carpet, you needed a remover to be able to get rid of it," he explains. After making this observation, the two engineers left the company in 2011 and created FixMeStick.
From amateur marketing to a complete team
The two entrepreneurs had a head start, since they were already able to make the product they had in mind, in addition to having spent part of their careers in the start-up universe. 
This meant they were able to bring the first version of their USB key to market in 2012 without any financing or branding. 
"We didn't have money to invest in marketing," explains the CEO. "But even though we didn't exactly know what we were doing, we put all our energy into making it work."
Their marketing efforts for the launch mainly consisted of public relations work they did themselves: They put out a press release that got good coverage by francophone media in Quebec and which struck a chord with consumers, followed by many attempts to incite interest amongst specialized magazines and product testers. 
"Once we achieved a certain level of sales, that gave us enough confidence to invest in marketing," he adds. 
From 2014 to 2018, they shifted towards traditional media instead of digital after getting good results from mentions on TV and radio. "That proved to be very effective at increasing our recognition, in terms of our direct sales and online sales and amongst our retailers," he emphasizes. "With hindsight, we were showing our naiveté in not realizing from the start that this would be fundamental to the success of our business."
Basically, because their product was not just new, but was also part of an entirely new category of product, they needed a major customer education initiative.
Reaching a new summit every year
In 2013, FixMeStick successfully established itself with Canadian retailers. The following year, the two co-founders appeared on Canadian TV show Dragons' Den, which was a turning point in sales growth, increasing from $400,000 to $20 million in five years.
In 2015, FixMeStick entered the U.S. retail market, which from that point on generated 80 percent of the company's revenue, compared to 15 percent in Canada and 5 percent internationally.
FixMeStick products are now offered in over 3,000 stores in Canada and 10,000 in the U.S., not including online sales, which have been available since the beginning.
The team has also grown and today includes around thirty employees in development, marketing, the warehouse, finance and customer support. 
"This latest chapter is crucial for FixMeStick and our customer loyalty," emphasizes the CEO. "In the office, the team always sits close to the other employees and practically none of us have worked in customer support before."
The most frequent support requests concern guiding customers using the USB key for the first time, and also problems related to computer performance or installed software.
Several more keys in the works
The company, whose head office is located in Montreal, launched a whole new range of products in December of 2019 which can make any computer faster, protected and private. Called StartMeStick, the line is planned for release by the company in the same distribution markets as FixMeStick.
While a commercial version of their latest product is available, the company's efforts are mainly focused on the consumer market.
"Still, we have big companies amongst our customers who use FixMeStick, like universities, FedEx and certain government organizations in the U.S., but they number in the dozens, rather than in the hundreds or thousands," explains Algire.
He believes the consumer market represents their biggest potential for growth.
In the next five years, he'll turn his attention for the first time to new international markets, specifically France, Germany and Australia. 
"Our experience has demonstrated that international expansion requires such huge investment and attention that we can't afford it right now, but we're currently re-evaluating the possibility," he states.
FixMeStick in Numbers
80%: Percentage of sales of FixMeStick from the U.S. market
23: Rank awarded the company in 2018 in the PROFIT 500
$10 million: FixMeStick revenue in 2018
WANT TO LEARN MORE?
Visit FixMeStick's website