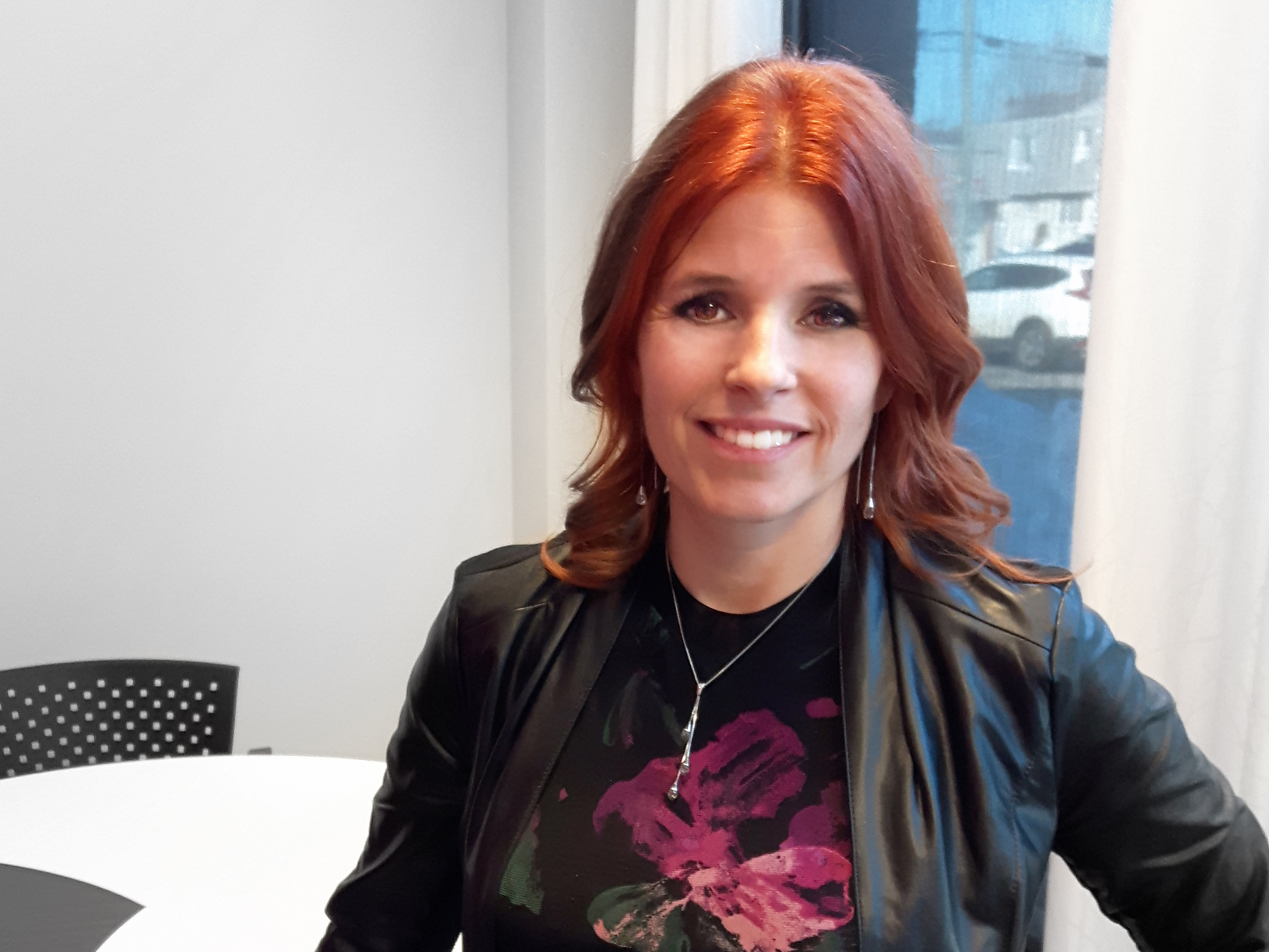 DERYtelecom: Uncharted territory
Nathalie Gagnon's Story
Nathalie Gagnon knew nothing about telecommunications when she started at DERYtelecom in its marketing department in 2005. Fourteen years later, she's now a partner in the province's third largest cable operator, which has 430 employees.
Nathalie Gagnon was working in economic development after her studies in marketing when DERYtelecom asked in 2005 whether she would be interested in joining the management team they were in the process of establishing. At the time the company only had around forty employees, including all of its administrators, engineers, technicians, client service representatives and technical support personnel.
"The owner had been haphazardly doing the advertising," recalls the marketing and communications director. "Also there weren't any promotions either. Since we were evolving in a small market, there wasn't the same dynamic as, say, with Videotron." 
POSITIONING YOURSELF IN THE CHANGING QUEBEC MARKET
At that time, Facebook and other social media were not yet in existence and the Internet had barely taken its first steps. While dial-up Internet service had started being replaced by high-speed (5 Mbps) service, there were still a good number of customers using dial-up. People had also started using decoders to access television programming.
It had become crucial for the company to position itself in the Quebec market in order to keep up with technological advancement. They therefore made a few strategic hires—an engineer, a controller and an IT engineer—to enable the company to grow.
"Before, you needed at least 10 years before big city technologies would get picked up in the outlying regions, considering that uptake of new tech happens a lot more slowly there given the average age of users," emphasizes Gagnon. "But that time was reduced to two or three years."
In her view, the level at which new technologies are adopted is closely related to the loss of vitality of rural communities—given that young people leave to study or work in big cities, and that they are the ones to adopt these technologies more quickly, they are usually the ones who would spend more time convincing the older population in those areas to adopt new tech.
FROM MANAGER TO PARTNER
In 2016, Gagnon became a partner in the firm alongside Bryan Godbout, Cédric Tardif and Éric Banville. Together the four directors took over the reins of the company founded 65 years prior, with each partner bringing their own area of expertise: marketing and customer experience, general management, IT and operations respectively. The diversity of their knowledge has enabled them to succeed, since each partner can realize their professional goals within their respective domains.
"The directors that were in place started preparing for their replacement in 2013 without actually talking to us about it," she states. The transfer process lasted three years, during which time the leadership skills of the future owners were put to the test. "Although we were surprised to be offered the opportunity, we managed to support the growth of the company, which was accomplished with everyone's help."
While a sense of responsibility goes hand in hand with being a manager, ownership amplifies this sense even more, according to Gagnon.
"When you make a decision, it has an effect on the 400 families of our employees. The weight of that responsibility is, however, also what gives us greater latitude for creating our own projects."
Nathalie Gagnon
GEOGRAPHIC GROWTH
The purchase of Câble Axion in 2007 marked the start of DERYtelecom's growth. "We bought out a company bigger than we are!" In fact, the purchase of the Magog-based cable provider allowed the company to double its number of subscribers. "This constituted all of the territory south of Highway 20: Chaudière-Appalaches, Nouvelle-Beauce, Lac-Mégantic in the Eastern Townships and Montérégie."
That same year, DERYtelecom launched its cable phone service, a new technology that had just been added to complete the offering of some of the biggest players in the industry, like Bell and Telus, along with TV, Internet and home phone service.
Many other, smaller acquisitions followed, enabling the company to enjoy a growth rate of 15 percent per year after its initial acquisition.
The telecommunications provider grew from 40 employees upon Gagnon's arrival in 2005 to 430. While its original range of service was limited to Portneuf, La Baie in Saguenay and Baie-Saint-Paul in Charlevoix, today the company has a presence in 13 regions, including 267 municipalities, extending from Gatineau to Îles-de-la-Madeleine.
"This represents 175,000 Quebec homes, 90,000 customer invoices and over 200,000 customer services, an industry unit of measurement that stands for a service sold to a customer."
In addition, the company provides high-speed Internet service to 100,000 homes at a current speed of 30 Mbps, but which the company plans to increase to 50 Mbps in the future.
"To demonstrate the amount of private investment, just compare these numbers to those of the Quebec government, which hopes to provide high-speed connections to 240,000 households at a cost of $400 million."
In the context of low population density and urban sprawl, the challenge for the company is to be able to offer the same services to the regions as to urban centres at competitive prices. "To reach 300 residences, we sometimes have to cover miles and miles of territory," Gagnon emphasizes. "But it's our expertise in that area that enables us to help connect the regions and create jobs in these areas, where it's more difficult."
In addition to points of service and facilities spread over 13 regions of activity, DERYtelecommaintains larger offices in Saint-Raymond de Portneuf, Sainte-Marie de Beauce and Magog, as well as a head office in La Baie that employs approximately 250 people. 
 
DERYtelecom IN NUMBERS
13: Number of regions served by DERYtelecom
430: Current number of employees
15: Growth percentage since 2005