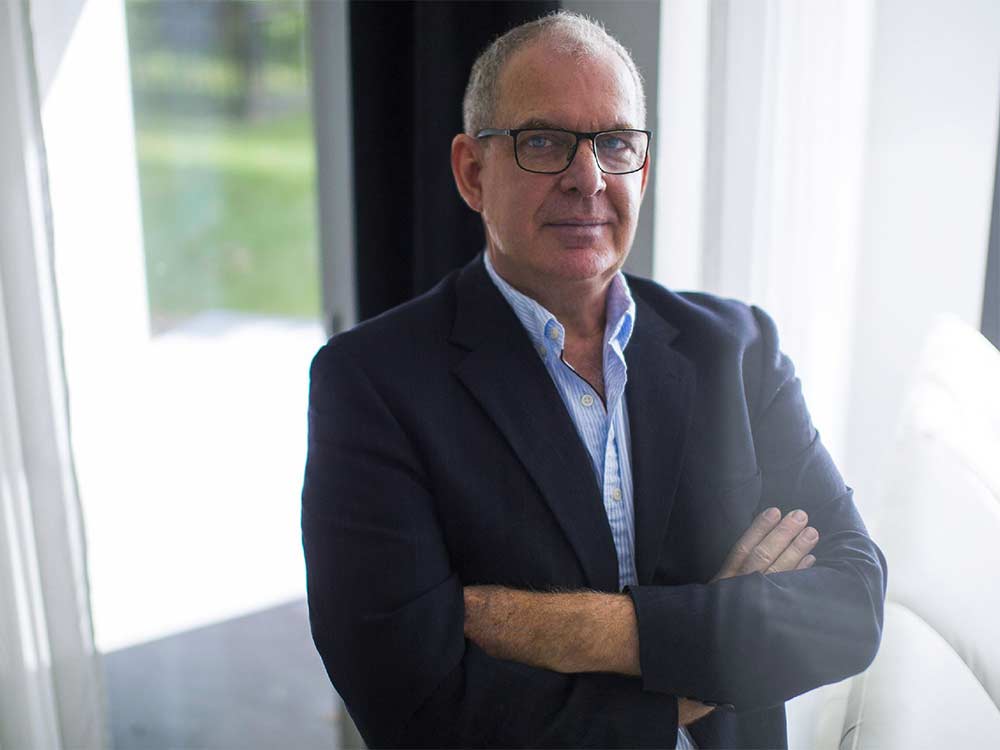 Creepex: Reaching for the top
Erik Sieb's Story
The lack of security features on creeper seats used by mechanics gave Erik Sieb of Creepex his first big business idea. Seven years after its launch, the company is about to become the number one manufacturer of shop chairs in the world.
When Erik Sieb sent his 20-year-old son, Christopher, to do some routine maintenance on his car at a friend's garage back in 2005, he had no idea how traumatizing the experience would be. "After raising the car and slipping underneath it with a creeper, Christopher heard a strange noise," explains Sieb. "Afraid that he was about to be squished like a bug by several tons of metal, he quickly got out from underneath."
Every year, three to five Quebecers die as a result of being crushed underneath a vehicle. Despite the unfortunate statistic, rolling creepers used by mechanics do not have security frames to protect them from such accidents. "When I realized that a product like that just didn't exist, I was sort of stunned. Then after thinking about it, I realized there was big business potential in developing one," recalls Sieb.
Being bold
Patenting the concept and finding a business partner to help build prototypes took a little over five years. In 2011 Creepex was born, as was the company's first product, the Bodyguard. Featuring wide-set protective metal tubing, the mobile mechanic's creeper could support up to 14 metric tons of weight if necessary. "The challenge was to be able to adequately protect people while in the chair without constraining their movements," explains Sieb, president of the company that specializes in the creation, construction and distribution of garage equipment.
To promote his creeper, Sieb came up with an original idea. Instead of doing the rounds at industry shows, where it can be difficult to stand out from the crowd, the businessman decided to offer one of his products as a gift to Jay Leno. A passionate car collector, the well-known American talk show host also produces Jay Leno's Garage, a web video series showcasing cars, mechanical equipment and related products. "He was impressed by the Bodyguard and made it the featured product in one of his videos. That really raised our profile with the public," he recalls with pride.
Vision as the key to success
Business is going well for Creepex, which sells the Bodyguard to prestigious clients like the U.S. Army. In 2012, the product was a finalist in a contest held by the Quebec City Chamber of Commerce. But despite its success, one potential buyer let the company know that the product didn't meet their needs: Caterpillar, the huge American manufacturer of heavy machinery for construction, mining and forestry. "They told us that the Bodyguard was too big to get underneath their machines," Sieb explains.
Although Sieb always saw himself more as a visionary than an inventor, he went back to the drawing board and developed what would become Creepex's flagship product: the Fastback. While not offering protection from being crushed, the new creeper was innovative in terms of mobility and comfort, with angled wheels featuring double ball bearings, integrated lighting and an ergonomic platform. The Fastback was awarded the title of Best Mechanic's Chair in 2017 by Professional Tool & Equipment News magazine.
 "I like thinking about things in terms of their function and potential for being improved. I'm an entrepreneur who likes to optimize, revise concepts and go beyond basic needs."
Erik Sieb
Number one
Even Elon Musk's SpaceX has turned to the company for its expertise: after a simple request made in 2016, Creepex delivered a year and half later a series of mechanic's chairs created specially for working underneath the rockets of the Falcon 9. Within the next two or three years, Sieb believes Creepex will be the number one maker of mechanic's creepers in the world. It's a realistic expectation, given the growth on the company's order books. But the 58-year-old's ambitions don't stop there. "I'd like to redesign other garage equipment, like rolling stools. To improve their functionality, we're going to reuse certain concepts taken from our creepers," states Sieb.
Creepex in Numbers
3,500: Weight in pounds of a small car. A larger car weighs over 5,000 pounds.
$1,000: Cost of a Bodyguard
Want to learn more?
Visit the Creepex website