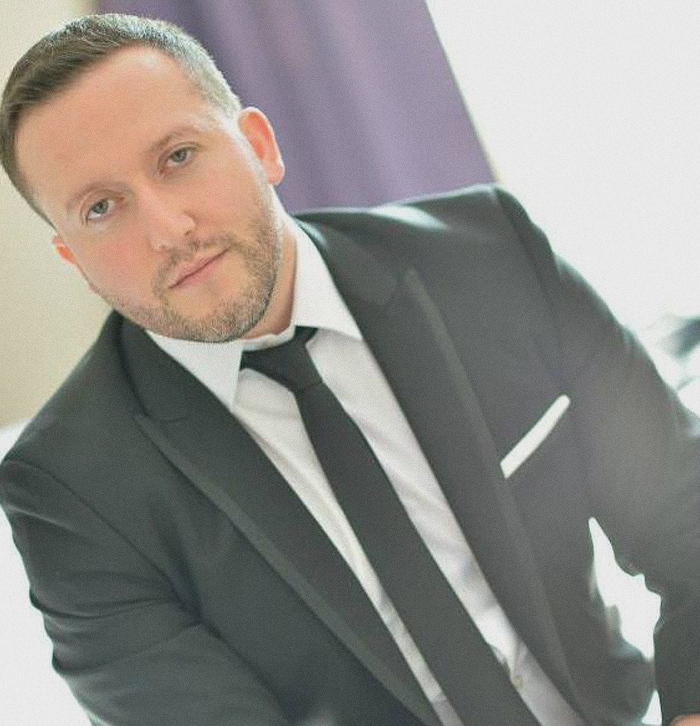 Bad Monkey Popcorn: A family affair
Fabio Zeppilli's Story
Is mixing business and family a good idea? "Yes!" say Fabio and Joseph Zeppilli, founders of Bad Monkey Popcorn, a company that has experienced explosive growth. Here's a portrait of an entrepreneur who knows how to combine a love of family with good business sense.
Fabio Zeppilli completed a bachelor's of science at McGill University followed by a master's in law from Université de Montréal before becoming a lawyer in 2013. His specialty was intellectual property law. From patents to branding, he offered legal counsel to entrepreneurs. But in the course of practising his profession, he discovered he had an interest in entrepreneurship himself. "I advised entrepreneurs without really being part of their experience. It was really formative but at the same time a bit frustrating. So I decided to start my own business," recalls Fabio.
Entrepreneurship has run in the Zeppilli family for several generations. Fabio's grandfather had an architectural firm and his father owned restaurants as well as companies in the construction sector.
In 2013, his brother Joseph, the company's co-founder, put aside his career in finance in order to go into business with Fabio—the pair created Bad Monkey. The name of their company refers to the pet name the brothers' parents gave them when they misbehaved. Fabio has a keen recollection of their first steps as entrepreneurs. "We started out business with no preconceptions. We invested all our time and money in the project."
"Being an entrepreneur means making choices when everyone is telling you not to."
– Fabio Zeppilli
Why popcorn?
Popcorn was always the Zeppelli family's snack of choice. It was while sitting around with their family munching popcorn that the brothers realized the popcorn market in Canada was underexploited. "When you think of energy drinks, you think of big brands like Red Bull. For chips, you think of Lay's or Doritos. But nothing comes to mind when you think of popcorn," explains the entrepreneur.
The brothers' big business idea was a result of this realization. Bad Monkey sold its first bag of popcorn in March of 2014. Since then, the company has experienced significant growth. For Fabio, his business stands out from the crowd through creative marketing and its close relationship with customers. These two ingredients have allowed Bad Monkey to build an invested community on social media. "The Quebec market is very loyal and we need to be there when they need us," says the entrepreneur, who always aims to fill his customers' needs. Offering quality products at an affordable price is also part of Bad Monkey's success.
Since the founding of the company, the two youngest Zeppilli brothers have also joined the business: Matteo handles marketing while Luciano, as head chef, is in charge of quality control. Fabio manages operations and Joseph sales and marketing. The latter two brothers own equal parts of the business they now share with a group of partners.
Family business challenges
Four brothers working for the same company is pretty rare. Together the brothers handle many challenges on a daily basis. "Once we get in the front door, we put family aside and focus on business. It's important not to mix the two. Everything has its place," states Fabio.
"Like with our community management and marketing approach, we have been really creative in organizing the business. Every employee knows what he has to do, and everyone has the success of Bad Monkey at heart. Our dad, who is retired, loves the business so much he helps us sometimes with deliveries, just for fun. That's the key to successfully working together as a family: Feed your passion and have fun," explains Fabio.
Next Bad Monkey will be tackling the Ontario market, where it is in the midst of signing distribution contracts. The company is also building a new production facility in the Toronto region. For these entrepreneurs, 2018 will be a year of expansion and growth management. It seems Quebec-made popcorn has some good years ahead, and the success of the Zeppilli brothers goes to show that it's possible to have your cake and eat it too.
BAD MONKEY in Numbers
9 to 11%: The company's monthly growth rate
65: Number of employees
200,000: Number of bags of popcorn sold each month
Want to learn more?
Visit Bad Monkey's website