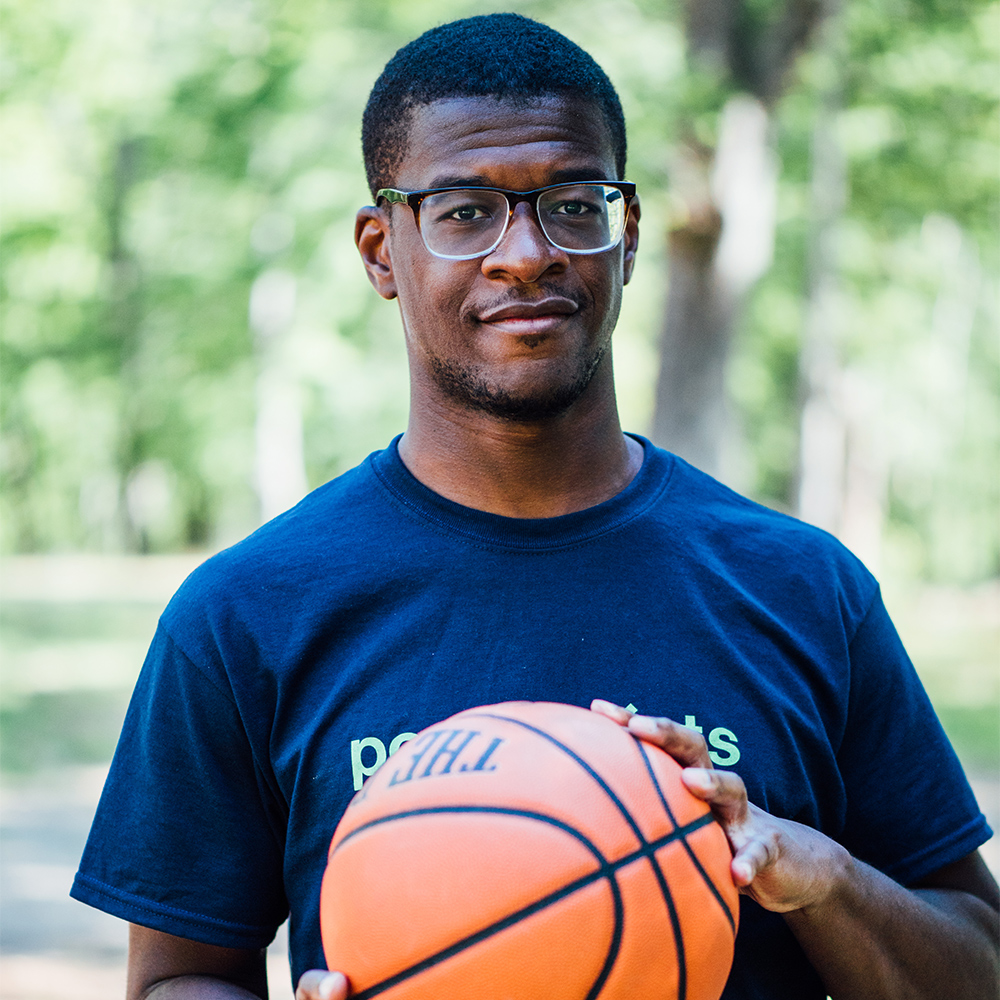 Pour 3 Points: Sports as a tool for social entrepreneurship
Fabrice Vil's Story
Friday, September 9, 2016
Fabrice Vil had a promising career as a lawyer, but instead he chose to pursue social entrepreneurship and founded Pour 3 Points. His non-profit organization trains coaches to guide young people from disadvantaged backgrounds both on the sports field and in life.
While Fabrice Vil was working as a lawyer at a prestigious law firm, he ran into a childhood friend who used to share his passion for basketball. He was shocked to learn that his former teammate, with whom he enjoyed countless hours of dribbling balls and practicing foul shots, was not entitled to the same opportunities as he was. With his newly developed understanding of the effects of social inequality, Fabrice Vil went on to establish Pour 3 Points in 2011. "I could not accept that a person with so much potential had no high school diploma and could not find a way to be successful," he recalls.
Discover also: Gabriel Bran Lopez's Story
From Tutoring to Mentoring
In its first year of existence, P3P created an afterschool program for a Montreal school that combined homework tutoring and basketball. Despite Fabrice Vil's conviction of the value of his services, the organization faced their first defeat when their mandate was not renewed. Instead of giving up, Fabrice Vil rolled up his sleeves and reviewed his initial game plan.
P3P decided to turn its athletic coaches into "life coaches" in order to encourage students to stay in school. "The coach plays a larger role that transcends the context of sports. They work with various support teams. "This way, our involvement has a greater impact than if we directly targeted students," says the entrepreneur.
Today, the organization has made made a difference in 11 schools in the city and has had an impact on over 400 students.
Coaches take a two-year training program that covers both the theoretical and practical frameworks necessary for guiding the students before they get certified. Through their instruction, they learn from leadership experts, social workers, special education teachers as well as other coaching specialists. The goal? To shape athletic coaches into becoming mentors for young people.
Fabrice Vil and his team of seven employees work hard to develop their network, improve the P3P program and raise funds. "A major part of my role is to mobilize resources and to build relationships with the various stakeholders," he explains. The organization's budget was $10,000 in the first year.  Thanks to a successful round of crowdsourcing, they were able to increase the budget to $800,000 for the upcoming year.
"For me, social entrepreneurship makes use of the pragmatic elements of entrepreneurship in order to maximize its beneficial effects on society. This is not charity. It contributes to creating positive change in society."
P3P: A Tool for Social Integration
P3P has experienced many small victories since its inception. Fabrice Vil's eyes light up when he recounts the story of a young student on the verge of expulsion from a St. Henri school. With the support of his coach and action taken outside the school setting, the school's management agreed to give the troubled student a second chance.
"If you want to be successful at social entrepreneurship, you need to care about the recipients of services in place. An NPO is not driven by ego."
In the past year, P3P has broadened its athletic scope to include other sports. One in three coaches now lead soccer teams. "Our formula applies to almost all sports," says Fabrice Vil.
The entrepreneur has ambitions to extend the program's reach by serving other areas, such as Toronto and other major city centers. At this stage of the game, Fabrice Vil wants to develop more comprehensive programs for coaches as well as getting the ball rolling on including other disciplines such as the arts. "Sports are just one of the many vehicles we can use to motivate young people to develop life skills."
Pour 3 Points in Numbers (September 2016)
11: number of schools with the P3P program
32: number of trained and in training coaches
400: number of students
800,000: Next year's budget
7: number of employees
Want to learn more?
Visit Pour 3 Points' website