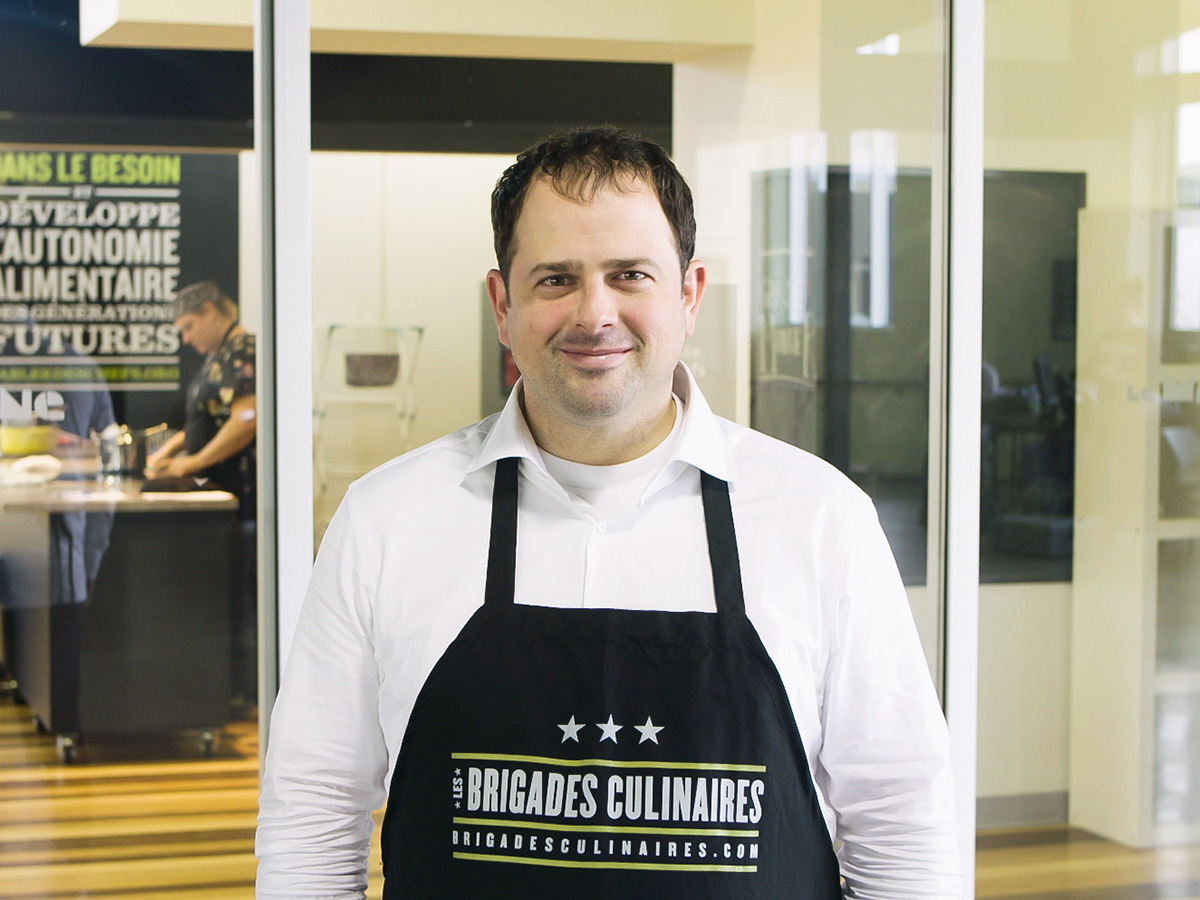 An entrepreneurial project rich in nutritional and social value
Jean-François Archambault's Defining Moment
Tuesday, January 26, 2016
"Young entrepreneurs can't just sit around and wait. They have to go out and knock on some doors."
Jean-François Archambault
During his hotel management studies, Jean-François Archambault noticed that chefs in training would use large quantities of foods on which to practice and then would through it all directly into the garbage. He could not believe that this food wasn't going to people in need. A few months later, La Tablée des Chefs was created to shake up the practices of the hospitality industry while adding value to the surplus food.
La Tablée's mission goes even further than this, since the organization is also involved with youth. It invites some of the biggest Quebec chefs into schools and youth centres to share some of their cooking secrets. This encourages young people to take charge of their nutrition.
Whether it's social or nutritional, La Tablée des Chef's recipes for success serve up flavours rich in strong social equity and social entrepreneurship. The team is made up of 16 people in total, with 60 chefs involved in 60 secondary schools and 16 youth centres, and with 50,000 hours of cooking classes taught in several regions throughout Quebec.
To the future entrepreneurs out there, Jean-François Archambault recommends not waiting for everything to be perfect before going into business. What's important is to share your passion and vision.
Want to learn more?
Visit the La Tablée des Chefs website