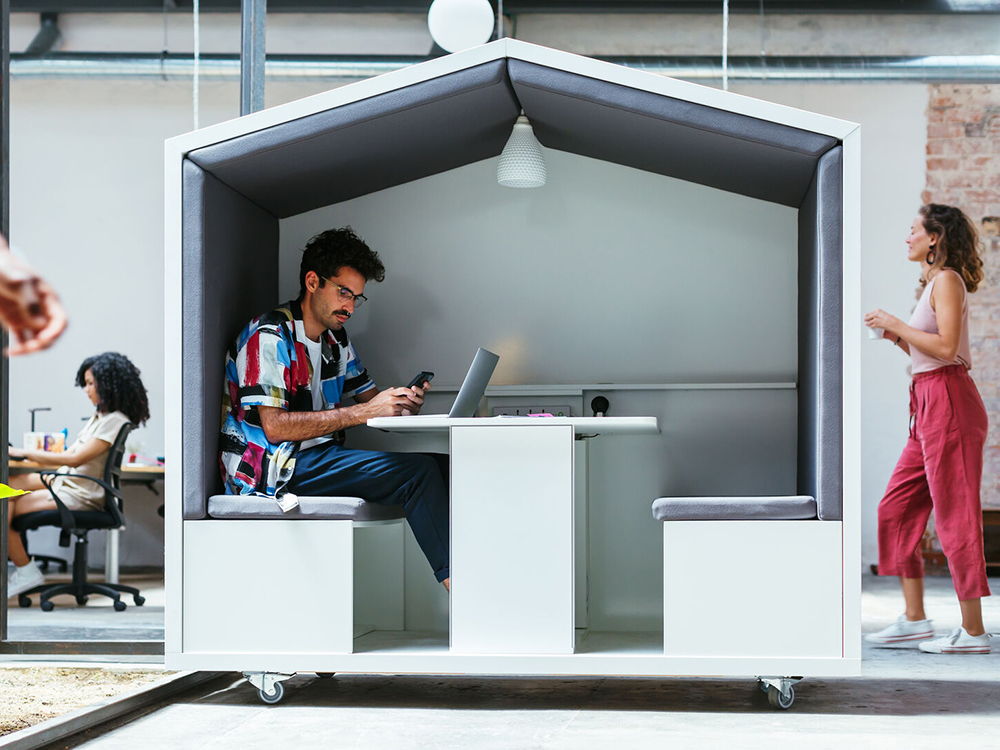 Lean Startup and Business Model Generation: Methods for a successful SME
How-to
Friday, November 29, 2019
The Lean Startup and Business Model Generation are two tools designed to help SMEs and startups draft their business plan. Whether you are looking to launch an online or brick-and-mortar business, mastering one or both of these tools could prove highly useful.
Presented by   
Practical tools for entrepreneurs
Both methods rely on complementary analysis grids: the lean canvas and the business model canvas. "These tools are very helpful in the startup phase," explained Manaf Bouchentouf, Executive Director of the Seed Accelerator at the National Bank – HEC Montréal Institute for Entrepreneurship (in French only). 
"They can also be used in other phases of business development." The business model canvas provides users with nine blocks in which to represent their organization and product or service offering (i.e.: key partners, key activities, key resources, value propositions, distribution channels, customer relationships, customer segments, cost structure and revenue streams). If certain blocks are difficult to complete, it's because they represent potential risks, which is why it is important to consider these aspects. Meanwhile, the lean canvas provides exercises to help you reflect and ask questions to help you test the product or service you wish to offer and to better target your clientele.
The Lean Startup essentially focuses on the innovation of a product of service
The lean canvas is based on the principle of repetition: develop an idea, build a prototype that only presents certain key functions, and test it among your target clientele to ensure that the product or service is innovative and meets a true consumer need. These three steps are repeated as often as necessary until you have a minimum viable product, i.e., a prototype that a client is willing to purchase. In short, this method is a quick way for you to test your product and further develop it before and after the strategic marketing phase, which can spare you costly mistakes.
Business model generation: an analysis and communication tool
Having an innovative business model is just as important as having an innovative product. As with the Lean Startup tool, the Business Model tool is used to assess the desirability and feasibility of a product, and its potential profitability. The Business Model canvas pushes your thinking a bit further by asking you to assess the key partners, resources and activities you will need to successfully deliver your product or service, as well as the costs and revenue to expect. In addition, the simplicity of the model makes it an ideal way to communicate and promote your business model to potential partners. 
Demonstrate the relevance and viability of your business idea
The data you gather will be useful for the next step, i.e., drafting your business plan, which will integrate the results of your lean and business model canvases. 
According to Mr. Bouchentouf, "Altogether, the two canvases, the business plan and the financial plan enable entrepreneurs to demonstrate the relevance and viability of their business idea and to establish their credibility among various stakeholders, such as investors and their financial institution."
SME and startup business owners could greatly benefit from taking the necessary steps to learn about the advantages offered by the lean startup and business model generation tools.
A true story
Customize your neighbourhood
Before Potloc was even created, its co-founders were already applying the lean startup principles and the business model generation matrix they had learned as students of the Rémi Marcoux Entrepreneurial Track and the National Bank – HEC Montréal Seed Accelerator.
According to Rodolphe Barrère, one of the co-founders, "We hadn't even created the company and we'd already started consulting people in the street because your girlfriend or brother-in-law's opinion doesn't really count!" They tested several ideas before landing on the winning combination that is so successful today on the Internet. 
Potloc allows citizens to choose the next stores to open in their neighbourhood. On potloc.com, entrepreneurs submit retail projects and the residents of each neighbourhood let them know whether they are interested in them. This helps retailers choose the right neighbourhood for their new store and build a local community before they even open.
We found the right model by using the Lean Startup and Business Model methods, stated Mr. Barrère. After building its brand in Montreal, Quebec City and other major cities in Canada, the company is ready to conquer the world!
 
Resources:
For more tips on business finance go on National Bank website.