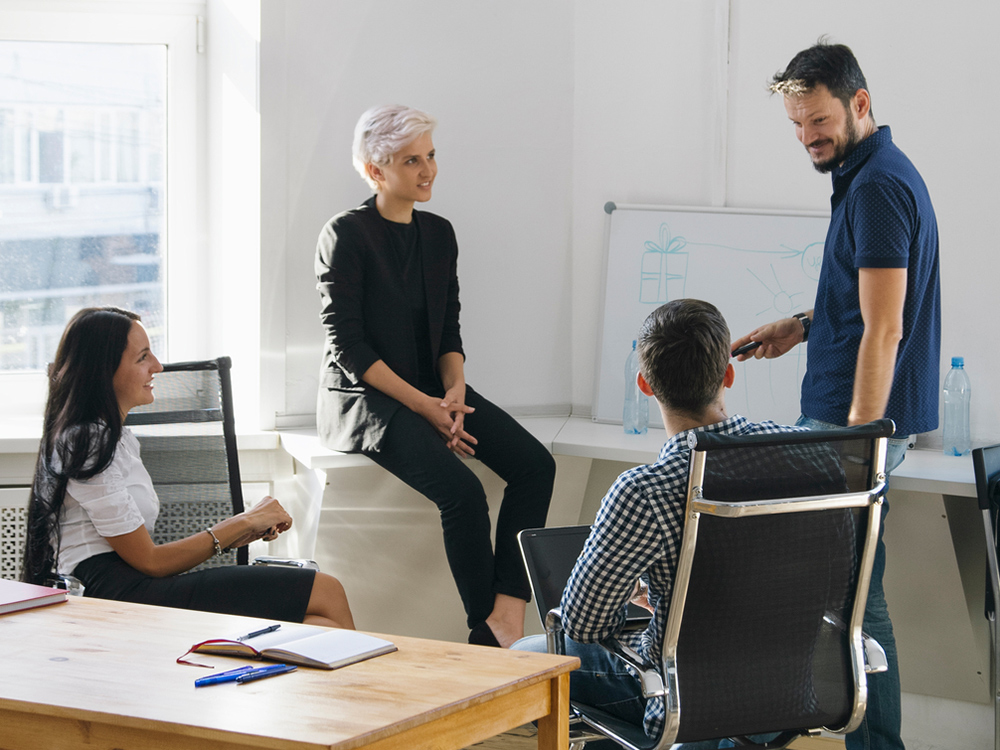 How to surround yourself with the right people and delegate
How-to
Whether your business is in the start-up phase or growing, you've most likely had to face the fact that a developing entrepreneurial project calls for a wealth of expertise. You might be skilled in accounting or human resources, but the various tasks involved in managing a business, in addition to those related to production, take much time and energy. The key to keeping your head above water? Surround yourself with the right people! New employees, subcontractors, in-house collaborators... are some of the ways you can effectively delegate responsibility. 
Thinking about your needs
The answer to this question depends on a number of factors, according to Michel Grenier, professor and executive director of Centre d'entrepreneuriat ESG UQAM, a university entrepreneurship center. "It all depends on the type of activity. For example, a website development company is clearly capable of handling its own website. But a machine shop would be better off using a subcontractor for this," he explains. 
Businesses have a variety of external resources to choose from to meet all sorts of needs, from tech to administration to communications and marketing.
"Before hiring new employees to fill these roles, you can turn to freelancers or even interns," says Grenier, who adds that that way you can wait until your business volume is big enough to justify recruiting new staff.
Couldn't you just provide current employees with extra training (e.g., bookkeeping) to handle these tasks? "That's an option, but it has to be an employee who is confident and, more importantly, plans to stay with the company. Otherwise, you'll just lose all that new expertise," stresses Grenier.
Finding the right fit
Once you've decided to go the subcontractor route, the next step is finding one. How do you find the right fit for you? According to Grenier, one of the surest, most effective ways is to tap your network. "Entrepreneurs that have a good network have an easier time finding the right resources," he explains.
 
Want to learn more?
Read the complete article on the website of the National Bank