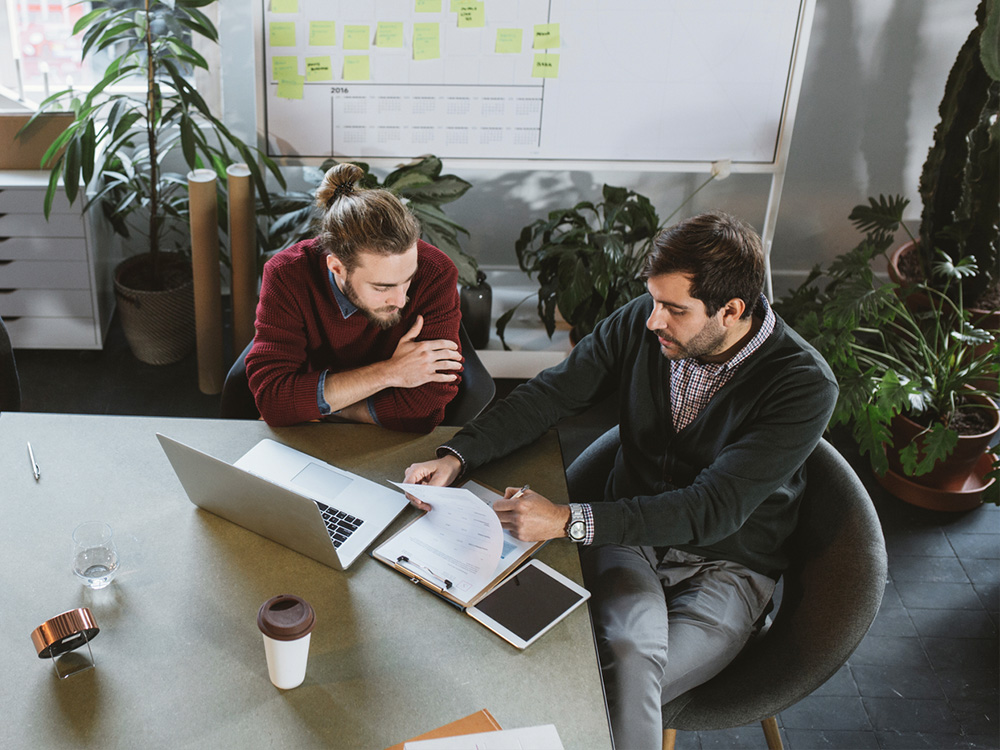 Employee Benefits: 5 Steps for Setting Up a Plan
How-to
Presented by   
At a time when Quebec Inc. is struggling with a shortage of manpower, businesses must find resourceful methods to attract and retain qualified employees. Offering an employee benefits program is a great asset in the race to recruit new employees.  


Health insurance, dental care, life and disability insurance, retirement plans or retirement savings: these are traditional employee benefits that are still the most common benefits offered today. These, along with innovative solutions such as teleworking or athletic classes offered at work, are ways to improve your employees' quality of life and financial situation. 
The benefits offered to employees become determining factors when it comes time to choose your next employer. For a business, these advantages reduce absenteeism (or presenteeism) while increasing motivation and, as a result, performance. 
Offering benefits also demonstrates that a business wants to ensure the well-being of its employees and position themselves as an employer of choice. This is a key asset for an employer to stand out in an increasingly competitive job market.
There are many different kinds of employee benefits, and some are less costly to implement than others. Therefore, there are many programs available for small businesses that can also help them stand out.
Implementing employee benefits programs requires adequate preparation.
1. Determine your needs
The first step is to establish your goal in setting up an employee benefits plan. Do you want to attract new candidates or retain current employees? What is the profile of these people? For example, Millennials are not looking for the same benefits as Baby Boomers, who are nearing retirement. You should therefore adapt your employee benefits offer accordingly. You should also determine the amount of money you are ready to invest.
You should also ask yourself if you want to prioritize traditional employee benefits (health, retirement, disability and life insurance), which ensure your employees' future, or if you prefer to rely on benefits that favour their immediate well-being, such as a better work-family balance. 
2. Work with an advisor
Implementing employee benefits can be complex. That's why it is important to work with an advisor who is an expert in this field. Request references from other entrepreneurs to verify the advisor's skills and the quality of service offered. You should also confirm that the specialist holds the proper required certifications. If you can, opt for an advisor who offers products and services from many suppliers. You will therefore have access to competitive offers and can choose which one works best with your needs and resources.
During the first meeting with your advisor, you can communicate your objectives regarding employee benefits. Your advisor will then be able to filter through the offers and suppliers accordingly. 
3. Prepare a clear and detailed quote
It is essential that you prepare a clear and detailed quote to obtain offers from different suppliers, such as insurers and other financial institutions. The document should explain the structure of your business and include a list of employees.
The purpose of a quote is to pinpoint the needs of a business to facilitate the development of the offers made to you. The quote will also help your advisor to compare the different offers. 
4. Organize the management of your plan
When choosing your suppliers, you should, of course, ensure that their offer adequately responds the goals you have set. You must also take the necessary measures to properly organize the management of your plan.  
It is therefore important that you learn about the support offered by suppliers when handling employee claims, the quality of their customer service, etc.  
You will also need to name one or more people responsible for managing your new plan. Once chosen, these people will have to go through relevant training. But rest assured, implementing an employee benefits program is often quite simple.  
5. Communicate with your employees
Once implemented, an official announcement of your employee benefits program is crucial to ensure its success. You must share all the necessary information with each new hire. 
Because these plans are often complex, it is important that all communication intended for your employees is well-prepared. If they do not understand the benefits being offered to them, they will tend to underestimate the added value of these advantages. 
The advantages of employee benefits and collective insurance plans are accessible to all businesses, whether big or small.
Speaking with an expert advisor remains the best way to set up the ideal program for your business and offer exceptional conditions to your employees.  
 
For more tips on business finance go on National Bank website.