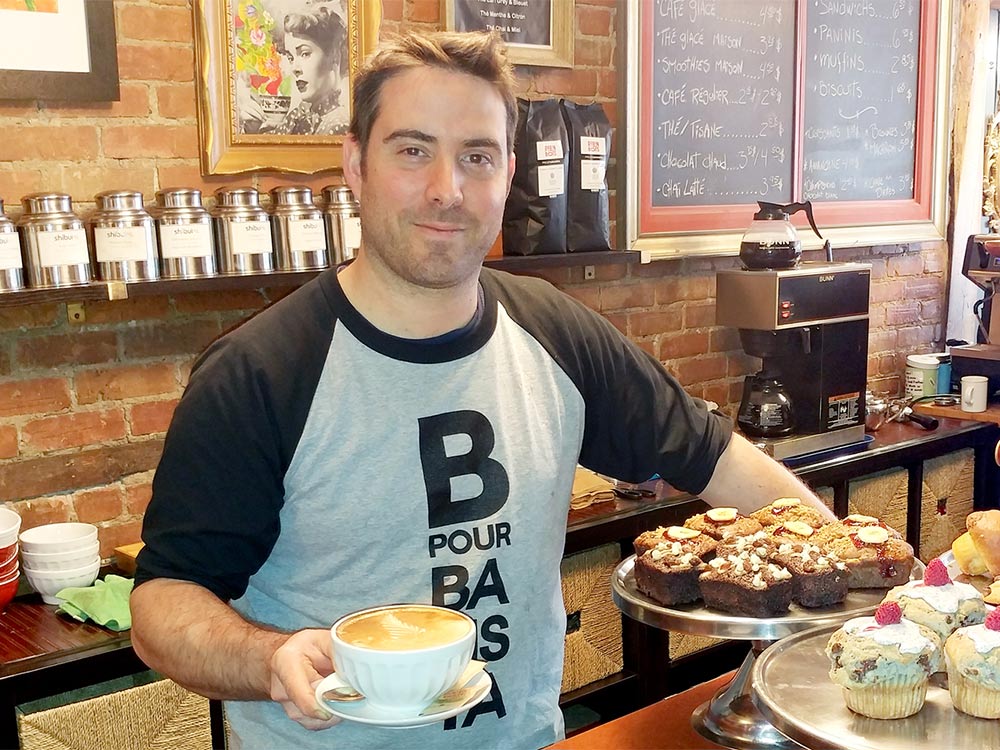 Dealing with challenges in business
How-to
Wednesday, April 12, 2017
Presented by

Pierre-Olivier Masse has had his fair share of challenges to deal with as an entrepreneur. In particular, he had to reorient his business after eight years and renew himself after his business partner left. This is how he successfully withstood the ups and the downs.
1. Pursuing a passion
His first business, TorréFiction, was a video store offering movie lovers close to 5,000 art films, along with a coffee corner. Masse ran this hybrid business jointly with a partner who had  started it with him. The business operated for almost 8 years, until 2012.
2. Not being afraid to change direction
At a time when movies on demand were starting to seriously compromise the survival of the  video store part of the business, the two partners were questioning the viability of their venture. Masse ended up buying back his partner's share in the business and developed the restaurant side. It was a major challenge, one he had to take on by himself. 
3. Dreaming big
To inject life into his new venture, Masse undertook a major transformation of the café and the menu, increasing capacity to 45. He added better-quality and more diversified items to the menu (everything is made in-house!), and changed the name to Carmen & Felipe.
"It wasn't enough to change the format, I needed to take things in a whole new direction. I wanted a distinctive new identity," he says.
Who are Carmen & Felipe?
The idea for Carmen and Felipe was conceived by Masse, to add life and vitality to the business. These two excentric and colourful animated characters are the café's new owners, and they're responsible for making sure the place has a lively atmosphere, and that business communications reflect the same kind of spirit. For example, Carmen will be heading up the next round of hirings with a sense of humour, while Felipe, in his own way, will be in charge of promoting the soup of the day and the new gluten-free muffin. 
Want to know more ?
Read the complete article on Desjardins' website