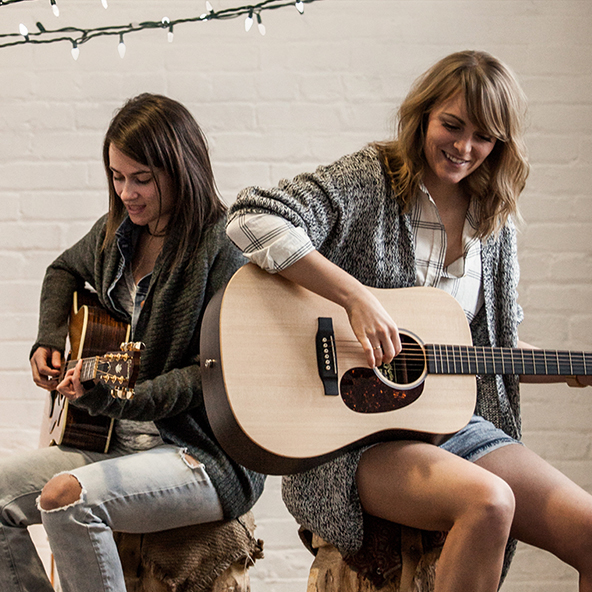 5 tips for transforming your passion into a business
How-to
Presented by

Living off one's passion is the dream of many, but becoming an entrepreneur requires much more than skills in your chosen field. We met with an artist-entrepreneur who discusses how she succeeded in taking her passion for music and combining it with business.
1. Believing in your idea
In singing/songwriting and in business, any project starts with a good idea. For Malette, it was wanting to offer an intimate show with guitar, singing and campfires. "The success of my summer tour exceeded all my expectations, and with over 40 shows in campgrounds across the province, I saw an opportunity to expand my idea and produce other artists using the same format."

As someone who loved watching Dragon's Den, she couldn't help but feel that a student, a mother, a retiree or an artist like herself could turn a good idea into a great business!
2. Seeking out advice
For Malette, including other artists besides herself in the Feu de camp shows came with lots of questions. "I met with an attorney who specializes in business law, and he advised me to incorporate my business to create a separate entity, to separate Andréanne A. Malette the artist from the tour I produce. For now, the benefits are definitely legal, with insurance, but eventually, there might be tax benefits, too. Of course, incorporation comes with expenses, and a bit of trepidation, I have to admit, but it's a step I need to take if I want my business to be successful."
3. Getting in start-up mode
Another important step for the artist: opening a business account. "I went to Desjardins, to the same caisse where I opened my very first account when I was little, in Granby! I trust them. If I need advice, I know I'll get good support. Now, when I access my Desjardins profile through AccèsD, and just below my personal account, I see my business account, I feel a touch of pride!"
Want to know more ?
Read the complete article on Desjardins' website