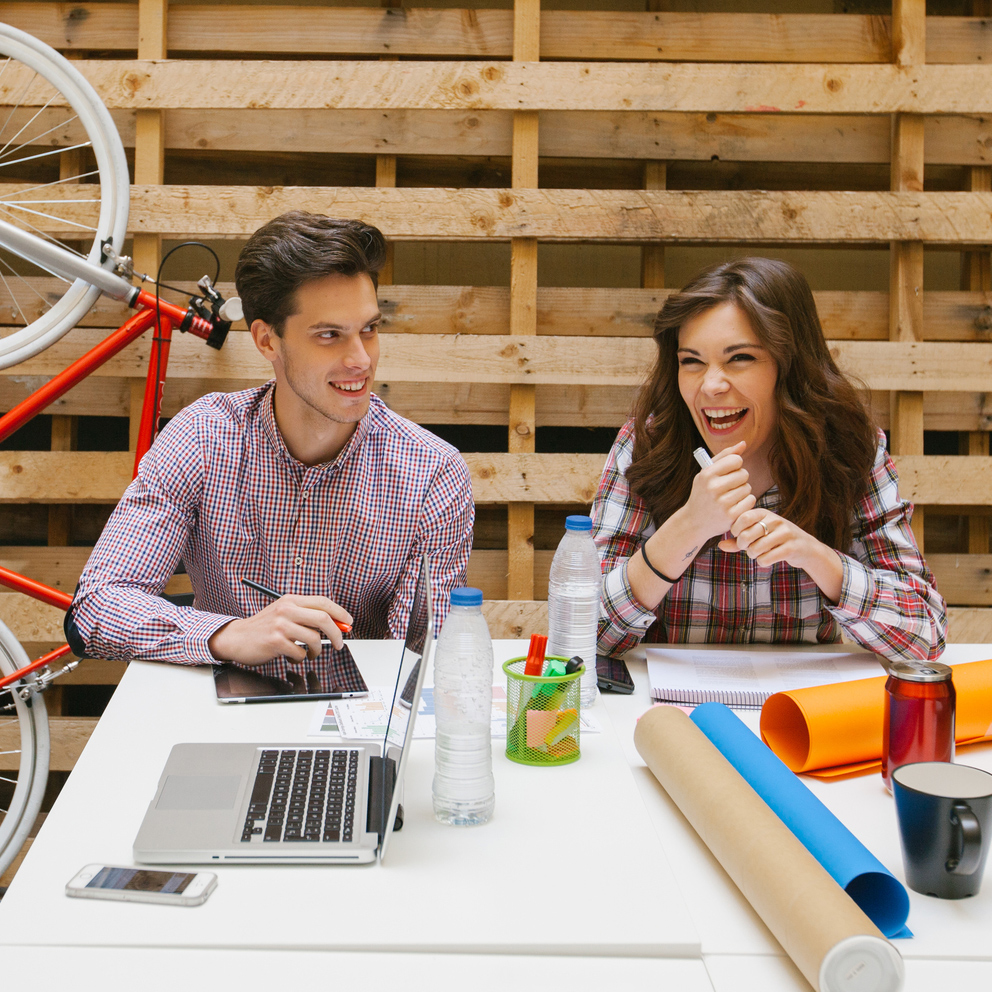 5 tips for determined entrepreneurs
How-to
Content presented by
Claudia Croteau was finishing her studies, back in 2007, when she decided to go into business by founding M3béton with her brother, Guylain, at the time an artisan specializing in concrete. Their determination and research led them to discover Ductal, a unique concrete capable of resisting the harsh conditions of extreme temperatures. They immediately saw the value added of such a product for the Quebec market. Having built a company that has been around for nine years already, Claudia shares with you today five valuable pieces of advice that helped her make this project a reality.
M3béton grew, moving from custom work to institutional instalments in the first few years. They now focus on street furniture, including ping-pong tables, games of chess and park benches.  
Here is some of Claudia's advice for new business owners. 
1. Don't be afraid to knock on doors
By looking online, Claudia found a host of organizations and programs that provide support and assistance to young entrepreneurs. 
This research acted as a springboard, propelling m3béton to its next step. First, Claudia discovered CDEC, now called PME Montréal, an organization that provides entrepreneurs with information, advice and financing as they start their business. 
In turn, this organization led m3béton to Créavenir, a solidarity finance program that gives young entrepreneurs--who often don't qualify for traditional commercial financing--the boost that they need. With its low interest rate and 1-year loan repayment holiday, this program helps businesses take off. They also offer grants, which Claudia is grateful for. "Grants are such a precious gift for entrepreneurs. They really give you a hand," she says.  
In addition to the assistance provided by CDEC and Créavenir, m3béton also received support from Emploi-Québec, which covered 50% of their administrative assistant's salary for 6 months.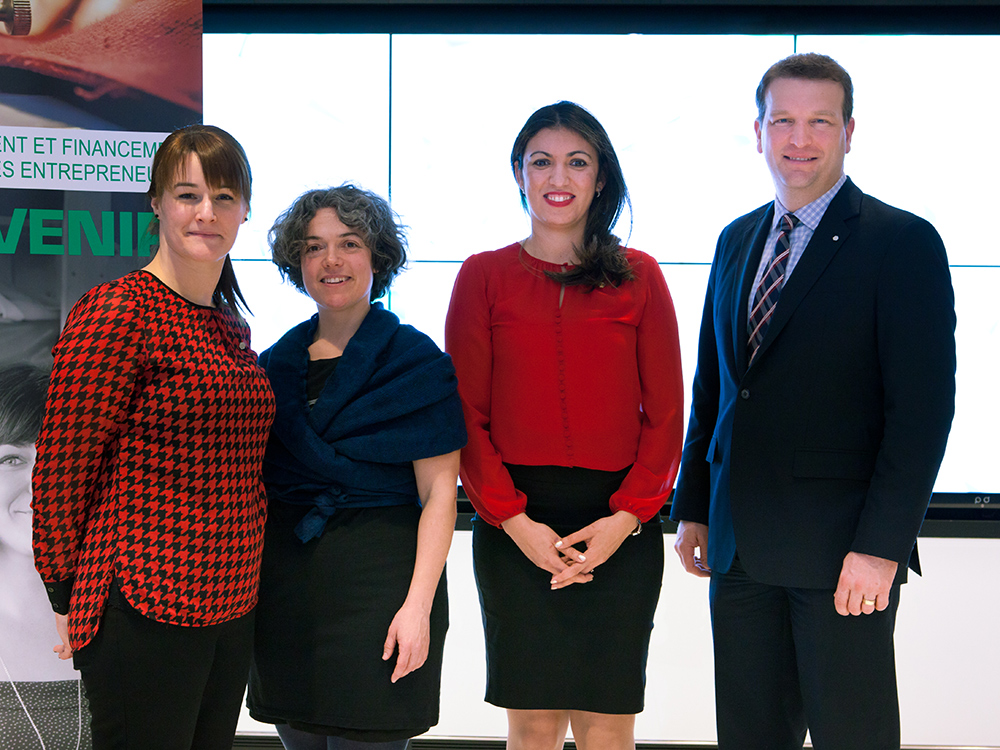 Claudia Croteau of M3béton (second on the left) 
2- Make use of mentorship programs 
The owners of m3béton quickly felt the need for guidance. Réseau M, the mentorship network for young entrepreneurs created by the Fondation de l'entrepreneurship, stepped in to provide assistance. This made it easier for Claudia to develop a business plan, look for financing and make major decisions, such as when to move to a new location. "Mentorship is good for your business," she states.
M3béton also chose to surround itself with other experts. This included developing a relationship with Joceline McCarthy, an advisor at Caisse Desjardins De Lorimier Villeray. She offered them a line of credit when they were in their early days. "This money from the caisse was just a phone call away. It's practical--it let us move ahead with our purchases and take action more quickly. Having a line of credit is reassuring. It supports our growth, which is so important!"  
"Learning to listen to other people's ideas was also important, it creates a different dynamic," explains Claudia. 
Interested in reading three other tips?
Read the complete article on Desjardins' website