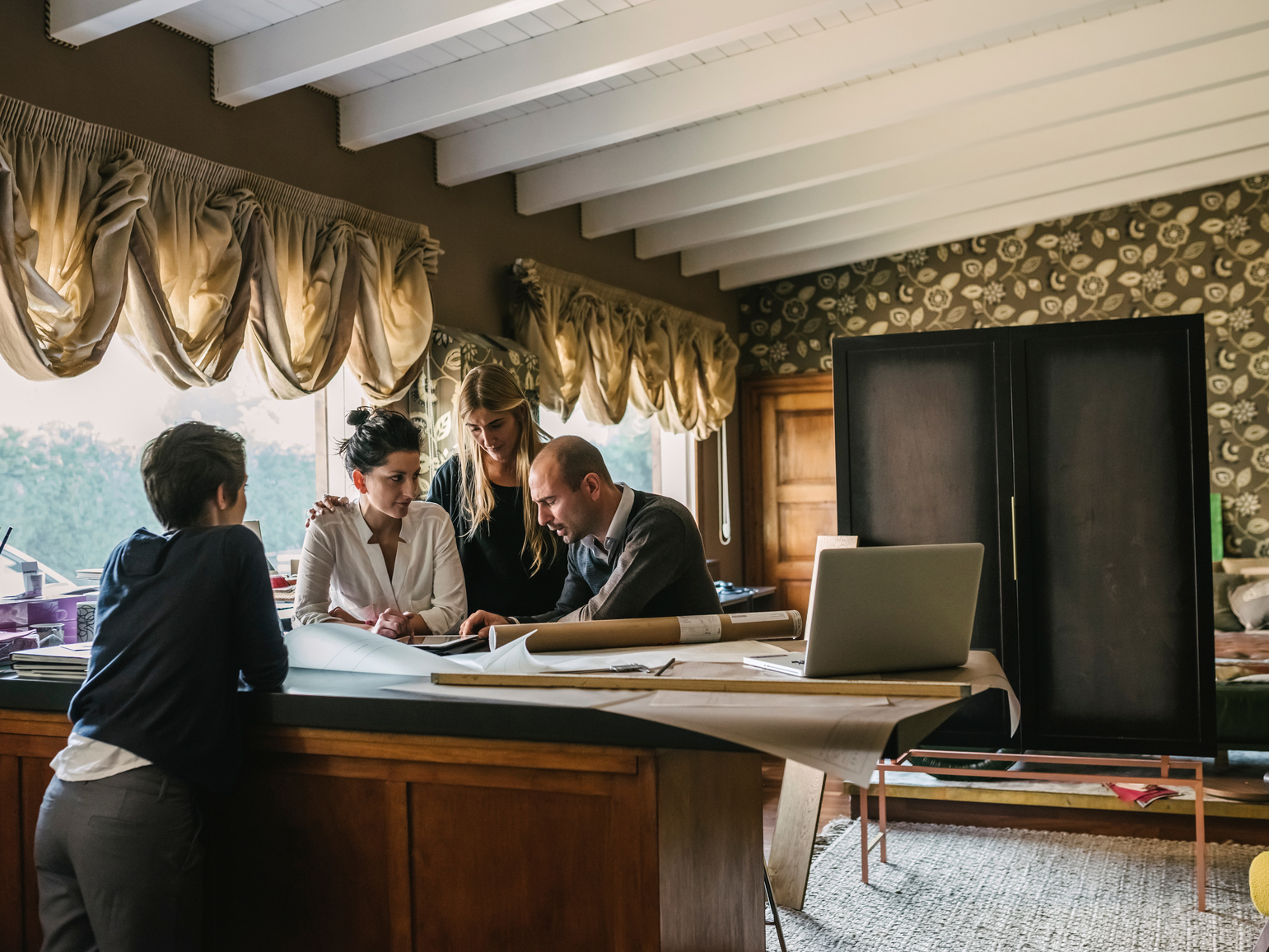 Understanding intrapreneurship to better succeed in business
Horizons
Intrapreneurship is an entrepreneurial initiative that is gaining momentum in Quebec. Whether the goal is to ensure succession, reposition a brand or create new businesses, it is being encouraged more and more. Learn more about this trend in the business communityby reading the various success stories and tips!
What is intrapreneurship?
Intrapreneurship occurs within a company that is working towards renewing its positioning and conquering new markets. The process can lead to the creation of a new entity or simply new services. In short, it is about creating an environment that encourages employees to take initiative and develop business projects.
Intrapreneurship requires flexibility and mobility.  The British company Virgin Group is a successful example of the intrapreneurial approach.
Virgin Megastore was initially established as a record retailer which naturally evolved into Virgin Records (record label) before launching Virgin Mobile (mobile phone provider), Virgin Altantic (airlines) and finally Virgin Galactic (space tourism). 
Click here to read the full article
Discover the intrapreneurial story behind the Faita family

Chef Stefano Faita is a successful Quebec intrapreneur. In 1957, his family founded the Italian Hardware store Dante and has had a Montreal storefront ever since. Through his work in the family business with his mother, Elena, Stefano developed a managerial mindset. A known personality on the food scene, he now owns two popular restaurants in Little Italy: Gema and Impasto. He understands that his mother's support and advice were critical to his success. His sister Christina, who worked for the family business, also benefited from the expertise of their mother when starting her cooking school Mezza Luna. Christina and Stefano were able to create new businesses thanks to their experience at Dante Hardware.
Click here to read the full article and watch the video
Draw inspiration from the intrapreneurial story behind the Frohlich family
Julius Frohlich is an accomplished entrepreneur who founded the Language Research Development Group (LRGD) in 2004. He also heads a business incubator whose program focuses on online learning.
His son Jason worked in the family business for a while before launching Mentorum and Mentorum Solutions; an online platform that links users with specific health goals and with the appropriate health professionals.
Jason the intrapreneur and Julius the entrepreneur support and watch out for one another. For the Frohlichs, growth is a family affair.
Click here to read Julius and Jason Frohlich's full story      
Become an accomplished intrapreneur
Before becoming an intrapreneur, optimize the success of your project with some coaching training! The Business Famillies Foundation launched the Intrapreneurial Initiative, geared towards future intrapreneurs. This 14-week course (coaching and online training) is. structured around six themes that address a variety of topics from self-diagnosis to the famous "pitch." The entire initiative aims to shape the judgment of the young leaders of tomorrow and to develop their entrepreneurial strengths.
A second program is also offered to "godparents," that is, the owners, managers, entrepreneurs and directors who want to develop an intrapreneurial culture within their organization. Experienced guides support them and help them to maximize the benefits of the projects they want to promote.
Leader, unifier or expert? Take our quiz to discover your intrapreneurial profile. Your answers will help you better understand your motivations and identify your skills and competencies.
Click here to read the full article