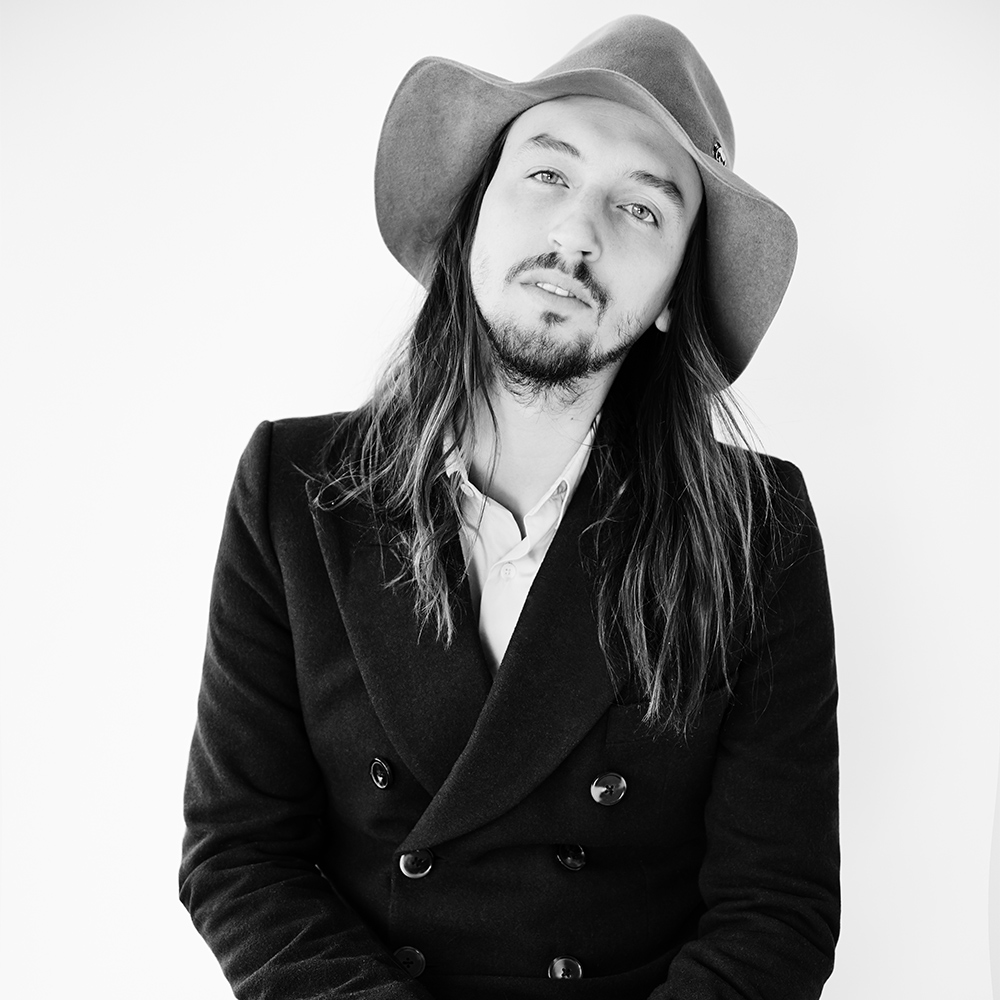 8 Quebec entrepreneurs who are reinventing fashion
Horizons
Monday, September 19, 2016
The textile and ready-to-wear industries have been hopping in Quebec, and local entrepreneurs have been redrawing the lines around what it means to be in retail. Discover 8 creators who combine fashion and entrepreneurship!
Faye Mamarbachi of m0851
Faye Mamarbachi was fated to take over the family business m0851. As a child, she would trace her father's drawings. Today, she manages the Montreal leather brand's 24 boutiques with authenticity and style.
Find out more about Faye Mamarbachi's career
Mélanie Heyberger of Coffret de Rachel
Carolyne Parent, Alyeska Guillaud and Mélanie Heyberger are partners in  Coffret de Rachel, an online boutique specializing in hosiery, socks and leggings. Their mission is to change the way women shop. They consider their clients as co-creators who have a say in the selection of products they offer.
Find out more about Mélanie Heyberger's idea 
Sarah Beaudoin launched Gibou when she was still in school by working part-time on her brand of hand-knit winter accessories. She encourages all students who have a desire to be their own boss to start a business.
Find out more about Sarah Beaudoin's story
Michèle and Véronik Bastien of Peppermint Cycling Co.
Former ad execs Michèle and Véronik Bastien launched Peppermint Cycling Co. by exploiting a niche market: women's bike apparel and accessories. Their goal? To reinvent the cycling experience for women!
Find out more about their career trajectory
ISAAC LAROSE of LAROSE PARIS
Isaac Larose, a modern day mad hatter, designs chic and contemporary hats and caps. He launched his career at the same time as his Larose Paris collection in the fashion capital with the same name. Today, the Quebec City native styles the world over.
Find out more about Isaac Larose's professional rise.  
HICHAM RATNANI, COFounder of FRANK + OAK
Hicham Ratnani and business partner Ethan Song set out to make men's fashion more accessible. Who said you had to open a store to launch a brand? Frank + Oak established itself online before opening any brick and mortar stores. The Montreal-based company continues to expand its offering and will be launching a women's collection this fall.
Watch Hicham Ratnani's defining moment to find out more
MARIOUCHE GAGNÉ by HARRICANA
Mariouche Gagné is a Quebec fashion pioneer. Through Harricana, her line of ecoluxurious clothing made with recycled furs, Gagné has offered, for over 20 years, a style that incorporates quality and environmental conscience.
Watch Mariouche Gagné's defining moment (available only in French) to find out more
ELIZABETH STEFANKA
After a short stint in the luxury fashion industry and completing graduate studies in International Affairs, Elizabeth Stefanka jumped on the opportunity to start her own business. Her company, Stefanka, creates custom-made clothing, making it more accessible, with the help of 3D imaging.
Find out more about Elizabeth Stefanka's story