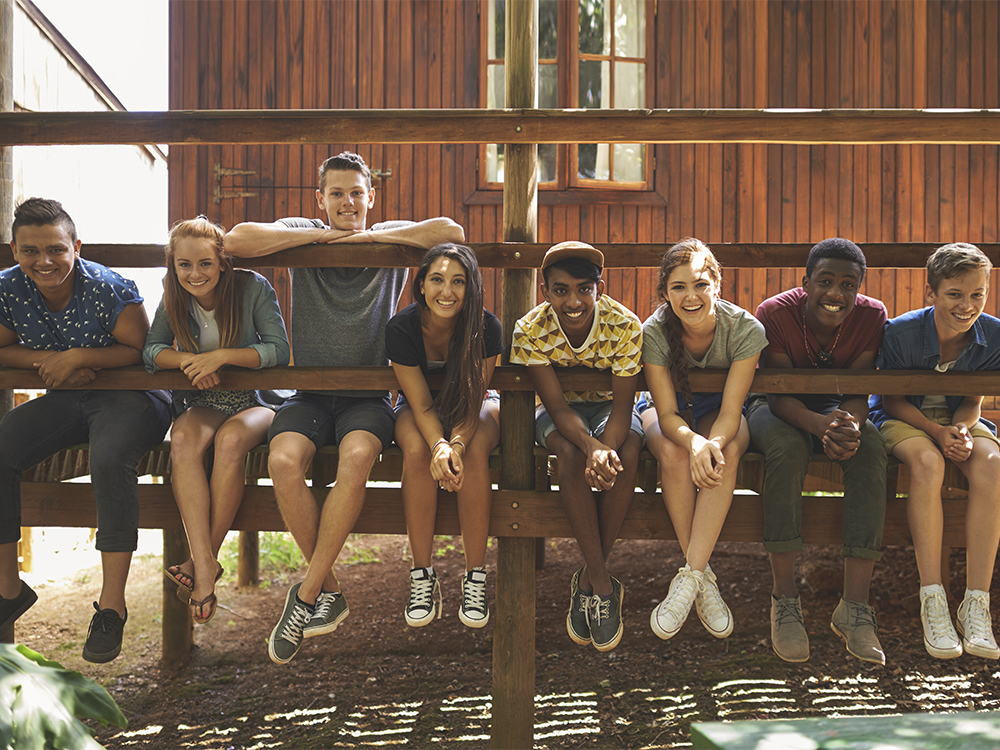 Six summer camps for future entrepreneurs
Youth initiative
Entrepreneurial abilities can be developed at any age! In Quebec, summer camps for budding entrepreneurs are a big trend combining entertainment, adventure and the entrepreneurial spirit. Here's a look at a few summer camps for future business leaders. 
The goal of entrepreneurship-focused summer camps is to pave the way to future careers by fostering interest in entrepreneurship. These camps have demonstrated that entrepreneurial interests can be revealed even in the very young.
Future participants looking to start on an entrepreneurial adventure have several camps to choose from. Here, Devenir Entrepreneur brings together a list of camps that welcome very young as well as older children in Beauce, Montreal, Laval, Estrie, Lac-Beauport and even beyond our borders.
What is it?
Organized in collaboration with the Table des Carrefours Jeunesse-Emploi (CJE) de l'Île-de-Montréal, the main goal of the camp is to encourage entrepreneurship and turn it into a powerful motivator for staying in school and achieving educational success amongst young people aged 14 to 16, who are more likely to drop out of school or have difficulties staying in school. 
Through a range of different entrepreneurial activities, participants discover various aspects of entrepreneurship, awaken their latent entrepreneurial skills and learn to identify the main attributes of entrepreneurs.
By completing projects and visiting companies, participants will realize that it is possible to find fulfillment in a sector as stimulating, tangible and creative as business.
Who is it for?
Youth 14 to 16 years of age 
Where is it?
Caisse de dépôt et placement du Québec
When?
TBD 
Cost?
Free
Contact:
Rouba Hamadi 
[email protected]
 
What is it?
Audace offers a unique experience that allows young people to discover entrepreneurship, become familiar with key economic sectors and develop their courage, tenacity and curiosity.
During the five-day camp, mornings are devoted to company visits and exploring various entrepreneurial sectors (chocolate making, boat building, clothing creation, 3D animation). Campers and young entrepreneurs will enjoy lunches together, while afternoons will be spent developing products and services as well as discovering professions related to entrepreneurship.
The Audace entrepreneurial camp in Quebec City is organized in collaboration with the Saint-François Seminary and the Le Saisonnier outdoor recreational centre; the Montreal camp is organized in collaboration with Startupfest and the CEIM (Centre d'entreprises et d'innovation de Montréal); the camp in Rio de Janeiro is organized in collaboration with Cirque du Soleil, Grupo Trigo, Votorantim and Mercado Livre; the São Paulo camp is organized in collaboration with Google and the Canadian Consulate.  
Who is it for?
Youth 12 to 16 years of age 
Where and when is it held?
Quebec City – Lac-Beauport
At the Le Saisonnier outdoor recreation centre
June 24 to 28, 2019 
In Montreal (international camp conducted in English)
CEIM
July 8 to 12 and July 15 to 19, 2019 
In Rio de Janeiro (camp conducted in English)
In the safe neighbourhood of Jardins Oceanico (in the co-working offices of WeWork)
July 22 to 26, 2019 
In São Paulo (camp conducted in English)
Google Campus, located in the city's Jardins region
July 29 to August 2, 2019
How much does it cost?
$695 + tax for 5 days of activities and visits within Quebec
+ $45 (optional) for two light meals per day
+ $95 (optional) for 5 lunches
+ $25 (optional) for a Camp Audace T-shirt
+ $45 for bus transportation
 For the cost of camps in Brazil, contact Ghislain Nadeau, Founder and General Manager of the House of Entrepreneurs of Quebec (French: Maison des entrepreneurs (MEQ))
For more information:
Ghislain Nadeau
[email protected]
 
What is it?
The Camp Entrepreneurs En Devenir (CEED) from the École d'Entrepreneurship de Beauce (EEB) is the ideal place for stimulating the entrepreneurial spirit. By meeting with seasoned entrepreneurs and participating in practical activities, participants will learn more about themselves as well as how to communicate more effectively and create and develop projects in a collaborative, fun environment. 
This five-day adventure spent with passionate entrepreneurs and highly motivated young people allows participants to enjoy an inclusive experience that is unique to the EEB.
On the program: training sessions, sporting activities and meet-ups with experienced entrepreneurs. EEB is proud of its excellent training and range of activities offered with the support of the entrepreneurial community of Beauce. 
Using a unique model of knowledge transmission between generations of entrepreneurs, called "E to E" or "entrepreneur-trainer to entrepreneur-athlete," EEB offers three weeks of camps featuring workshops for discovering and developing participants' entrepreneurial potential and for cultivating leadership skills.    
Who is it for?
Youth aged 16 to 19 years of age who are interested in entrepreneurship 
Where is it?
At the École d'Entrepreneurship de Beauce, in Saint-Georges 
When?
Week 1: June 23 to 28, 2019 Week 2: June 30 to July 5, 2019 FULL Week 3: July 7 to 12, 2019
How much does it cost?
$1,400 (lodging, meals, courses and activities included) 
For more information:
Contact Sabrina St-Hilaire, Educational Activity Coordinator, at 418-228-5558, extension 322, or by email at [email protected].
What is it?
Located on the Polytechnique Montréal campus, this summer science camp offers young people aged 7 to 17 a chance to explore the world of science, math, engineering and technology through creative, fun and innovative activities. Throughout the week, campers will be able to participate in many amazing activities and demonstrations, plus they will create a major project related to a particular theme. Campers will also have a chance to astound their parents and friends with their creative and scientific genius during the end-of-camp show organized every Friday. 
The Folie Technique summer science camp offers the following benefits:
ACQ-certified day camp that is also a member of ACTUA
Free childcare service mornings and evenings (between 8 and 9 a.m. and 4:30 and 5:30 p.m.)
Experiments and original creations that children can bring home with them every week
A camp sweater
Qualified and competent hosts
Cafeteria service (cost is additional)
Special access to the Polytechnique Montréal
Possibility of receiving a scholarship to attend the camp for one week
Who is it for?
Youth from 7 to 17 years of age 
Where is it?
In Montreal, on the Polytechnique Montréal campus 
When?
June 24 to August 9, 2019 (final week from August 5 to 9, 2019) 
How much does it cost?
$200 for one week if booked by April 15; $215 for one week starting April 16, 2019 
For more information:
Folie Technique
514-340-5856
 
What is it?
The Camp Laurus Leadership program was created to help prepare children aged 12 to 14 for their future lives. Over nine weeks (from June 24 to August 23), teens will acquire the necessary tools for building self-confidence, learn to lead and influence their fellow attendees and what their future roles in society will require from them. More specifically, the Leadership program offers unique opportunities to learn about entrepreneurship, take the initiative during camp activities and understand the importance of empathy and giving back to the community. 
The summer program is structured according to five categories: teamwork, sports, creativity, lifestyle and a weekly leadership theme.
In addition, there is an Entrepreneurship program which takes place during the first three weeks of the summer camp, from June 24 to July 12, 2019, which has been offered in partnership with Startupfest for the past three years. This collaboration arose from a desire to inspire 12- to 15-year-olds to take control of their ideas, commit to their creativity and explore new paths.
Campers will meet with local and international entrepreneurs, who will share their stories, provide inspiration and guide attendees in the development of their own entrepreneurial ideas.
Each week, the Leadership team will meet with two or three mentors. The Entrepreneurship program will culminate in Startupfest, which takes place in the Old Port of Montreal. Campers will have the opportunity to meet with many other entrepreneurs, attend talks and even take part in bestowing the Kids' Choice Award for best pitch.
Who is it for?
Youth 12 to 15 years of age 
 
Where is it?
Montreal: 3635 Atwater Avenue, Montreal, Quebec, H3H 1B3 
Laval: 265 Bladen Street, Laval, Quebec, H7W 4J8 
 
When?
June 24 to August 23, 2019 (9-week Leadership program) 
June 24 to July 12, 2019 (3-week Entrepreneurship program) 
 
How much does it cost?
For Montreal, details can be found here.
For Laval, details can be found here.
 
For more information:
[email protected]
http://www.laurussummercamp.com/contact.html (live chat system available)
514-600-0504
What is it?
The Club des jeunes entrepreneurs de demain offers a number of workshops and cultural and sports-related outings that allow participants to develop a range of entrepreneurial skills and values.
The camp also offers enhances its offering with a 10-hour training session in business English. Workshops are offered daily in collaboration with the Ayer's Cliff English Summer Camp.
 
Who is it for?
Teens enrolled in Secondary II to IV (14 to 16 years of age)
 
Where is it?
At Collège Servite in Ayer's Cliff 
 
When?
July 14 to 20, 2019
 
How much does it cost?
$1,195 (everything included), register between April 1 and June 30 
 
For more information:
[email protected]
819-239-8395/819-679-9290