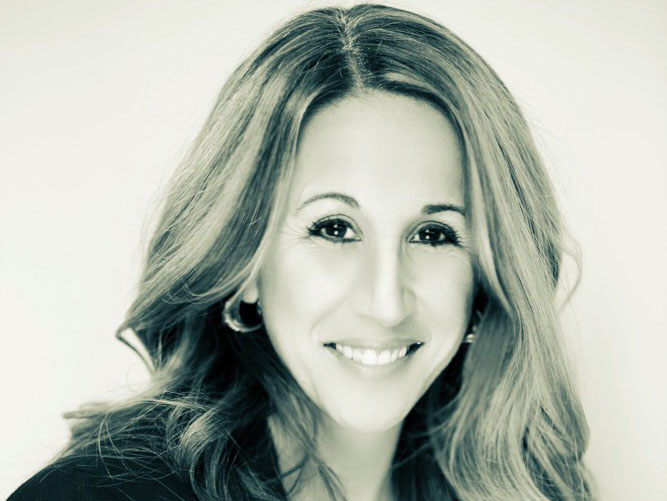 FORMA: The corporate uniform reinvented
Isabelle Tremblay's Words of Wisdom
After working for over 20 years at Gildan, the world leader in custom-branded clothing, Isabelle Tremblay got the idea for starting FORMA in 2011. The company creates uniforms for the corporate milieu as well as for hotel and restaurant environments.
There's no such thing as chance
You know the saying "Never say never"? I can tell you from experience it's true. "I'm never going to work in the textile business!" I once said to my father, who had himself worked in the industry. Instead I decided to study computers at Cegep. Everything was going according to plan until I got a summer job at a company that first began its activities at its factory in Valleyfield: Gildan Activewear. Instead of returning to school at the end of the summer, the managers at Gildan offered me a full-time job. I accepted and stayed there for 20 years.
 
The best kind of school
At Gildan, I was able to develop my skills as the company grew. I worked in various departments: product development, quality assurance and control, production process improvement and new textile technology development. Gildan increased its workforce from 170 employees at the start to over 30,000 twenty years later, and I was among the six oldest employees when I left the company in 2010 to seek out new professional challenges. While I may have left with a heavy heart, I also left with a head full of priceless knowledge about business processes in the textile industry.
 
The moment of realization
At that point I was 40 years old and looking for a new challenge that would put my experience to good use. It was my husband, Pierre Normand—who is today vice-president of international development at FORMA—who uttered the words that would change everything: "At bottom you're a true entrepreneur, so get working!" He knew that I had been considering a corporate clothing business for some time, and I knew that he was right. FORMA was born that very day, in October of 2011
A fast start
When I created by business plan, I targeted a real need in the area of corporate clothing which hadn't yet adapted to today's trends and the needs of new generations of employees. That's how I knew I was on the right path. But it was a mix of luck and insanity that led to landing my first contract. And what a contract! To make the story short, my husband had accidentally learned that executives at the Keg restaurant chain were looking to find a replacement for the classic pants-and-shirt uniform for their  9,000 employees. He recommended my services, leaving out the fact that I had only just barely started my business, I was working out of my condo and had barely $15,000 from my personal savings as working capital. They were interested, and the Keg executives asked to see a catalog and some samples. Believe it or not, I presented a few pieces and then signed a contract for 11,000 uniforms.
TAKING INNOVATION TO HEART
In a highly competitive industry, FORMA stands out as a one-stop shop for the design and creation of made-to-measure uniforms, from initial sketches to finished product. Our teams' golden rule is to never lower our standard of quality in order to fit into a client's budget, but instead to stay authentic and focused on our vision while seeking out ways to broaden our horizons and integrate innovation.
Finding the right team and building solid connections
Starting your business with a major industry player like The Keg as a client is a big step up that will open new doors. After seven years of operations, I'm proud of the work we've done. FORMA continues to grow within the Quebec, Ontario and U.S. markets. There are two aspects I'm particularly proud of and that are pillars of the company's success. The first is having created solid connections with business partners, whether it's manufacturers, textile providers or seamstresses. I'm particularly proud of my relationship with my subcontractor, who since the very beginning has helped us meet our objectives for production, which is accomplished mainly in Quebec. We also have a reliable and efficient network in Southeast Asia for larger-scale production. The second source of pride is my amazing team, which is both multidisciplinary and multigenerational—some of our team members have over 20 years of experience in the textile industry, and our director of production actually has over 40 years of experience!
WANT TO LEARN MORE?
Visit the FORMA website