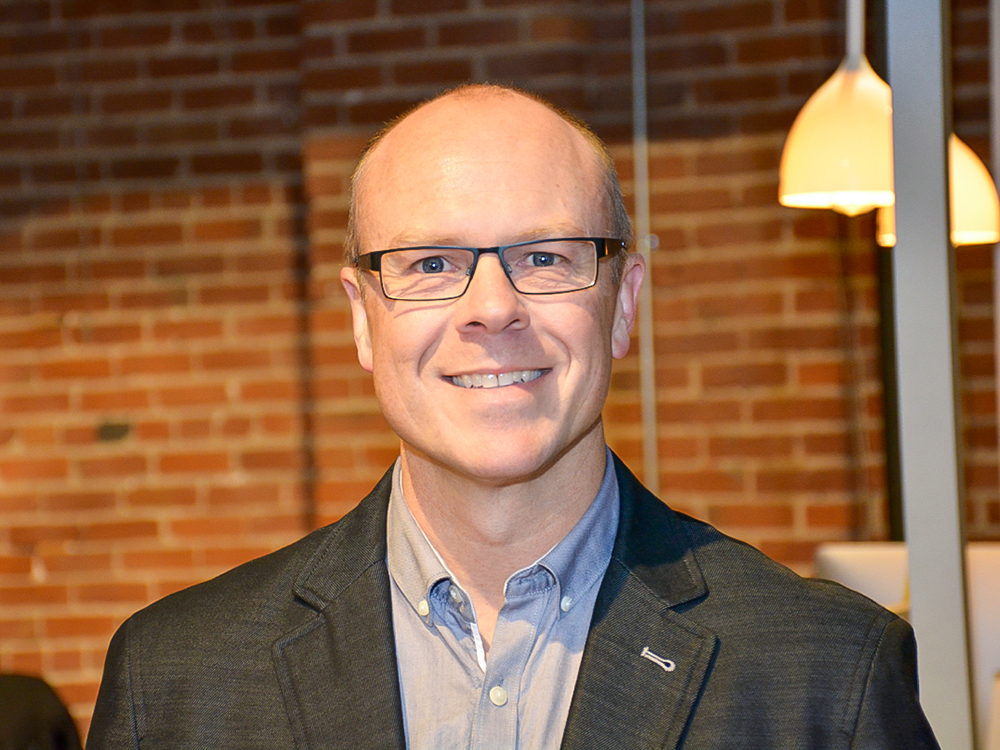 The advisory committee, one year later
Martin Thibault's Words of Wisdom
It's been about a year since my partners and I decided to establish an advisory committee, after more than 15 years of doing business together. And the idea itself had been brewing for about a year previous to that. Why? Because we found we had hit a plateau and wanted to reach new heights. Sitting around was not exactly our style. So where are we, one year later?
WHAT IS AN ADVISORY COMMITTEE?
An advisory committee is a little like a board of directors, but without the weight and immense personal responsibilities that go along with it. An external group of people meet, familiarize themselves with the issues and context of your business, and then share with you their impressions while challenging some of your ideas.
HOW TO GO ABOUT SETTING UP AN ADVISORY COMMITTEE?
We put together a one-page game plan in which we listed our challenges, our goals, our strengths and our weaknesses. We defined the advisory committee's preferred mode of action, a list of skills we were looking for and a list of potential candidates, including well-known entrepreneurs.
"YOU'RE GOING TO HAVE BOSSES!"
I took the time to present our plan to other entrepreneurs, people I trust, before approaching our candidates. (Before going after the big names, I did my homework.) The reactions were all over the place, but in general we were considered quite strange for wanting to create such a committee.The next reaction? We were found to be extremely ambitious with our list of potential committee members. You have to admit that entrepreneurs, being go-getters in general, enjoy the comfort that comes with holding the reins. This was definitely a question we pondered throughout our journey. The thought of asking external people to help make decisions about your business can scare many business owners away.
"You're going to have 'bosses."
"You're just going to add an extra layer of unnecessary management."
"You are not going to be able to convince these people."

But since entrepreneurs are stubborn, my two partners and I continued to forge ahead and we established our advisory committee.
SO WHAT HAPPENED ONE YEAR LATER?
After a little over a year, we had to revise our plans and goals – substantially. Like in sports, you need to adjust your abilities depending on your teammates. The advisory committee's contribution has generated impressive results and interesting prospects – we've just doubled the size of our offices to accommodate our company's growth. The best part of all of this? Today I get requests from other entrepreneurs who also want to set up advisory committees. You might say the tide has turned.
WHAT ARE THE BENEFITS?
First, an advisory committee enables us to benefit from the advice of seasoned business professionals who have an impressive list of success stories. It forces us to be more rigorous in our management and decision-making – forget the days of not documenting anything or making big decisions based on feelings or your gut. When you have to justify your decisions and results to well-established and competent entrepreneurs, you really have to take the time to think things over. Today, we document, take notes, do our homework – our due diligence – and make even better decisions daily. We want to be at our best in front of the advisory committee and take advantage of the time we spend together to discuss the real strategic issues productively.
IS THIS A SOLUTION FOR ALL ENTREPRENEURS?
Some business owners may be truly satisfied with their current situation, their management and performance. But most entrepreneurs I know have ambitions to grow. If this is the case, establishing an advisory committee could be one of your best business décisions!
— Martin Thibault, President of Absolunet
WANT TO KNOW MORE?
Visit Absolunet's website