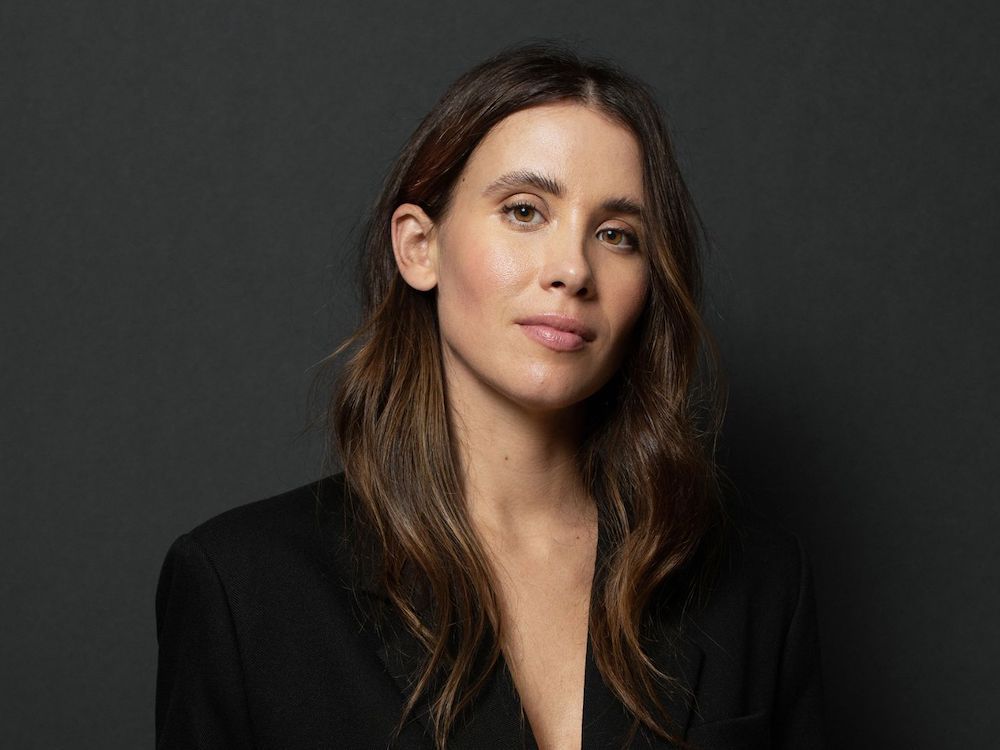 Womance and Sans Façon Cosmetics: Two Quebec City-Based Brands That Are Making a Splash on the Web
Andréanne Marquis' Story
Wednesday, November 9, 2022
Founded in 2015, the online shop Womance is as popular as ever. Andréanne Marquis's business offers a curated choice of women's clothing and accessories that are as fashionable as they are comfortable. More recently, the Quebec City-based entrepreneur launched Sans-Façon Cosmetics, a simplified range of beauty essentials.
Womance was one of the first companies in Quebec to explore the concept of ephemeral boutiques across the province. While maintaining a strong online presence, the company now operates two physical boutiques, one at its head office in Quebec City and the other at the Galeries de la Capitale.
FROM POP-UP…
Andréanne has always been passionate about the world of fashion. In 2015, she launched the online shop Womance. Business was good, but many customers wished to try on the brand's clothes before making their purchase. In response, the entrepreneur decided to rent a space in a shopping mall for a single day to showcase Womance's range of products. To Andréanne's surprise, this pop-up store was a great success.
The entrepreneur tried her hand at ephemeral retail once again, this time, for a whole weekend in Magog and Saguenay. The news quickly reached the ears of a manager at Cominar, a real estate investment trust that manages nearly twenty large shopping centers in the province. Womance and Cominar formed a partnership that led Andréanne and her team across Quebec to set up week-long pop-up shops in regional shopping centers.
… TO SIGNATURE BOUTIQUE
After having met her customers all over the province, Andréanne chose to settle down in Quebec City where she would then establish her business's new head office in 2021. In October, the space was also dedicated to her first permanent physical boutique. It's the only physical location where it's possible to purchase both Womance clothing and Sans-Façon cosmetics. A month later, Andréanne opened a second store at Galeries de la Capitale, in a space three times larger than the brand's signature boutique.
Despite the opening of physical stores, Andréanne doesn't want to become a traditional retail company. "It's more about offering customers what they want, where they want it." The businesswoman is currently exploring the possibility of opening her first store in Montreal, probably in the fall of 2023. "We're talking about it! It's definitely in our plans." Demand is also growing in Saguenay, Sherbrooke and Trois-Rivières. "We will start with a first boutique in Montreal," says Andréanne.
A NEW LINE OF VEGAN COSMETICS
From the start, Andréanne confides that Sans-Façon Cosmetics has been a long time coming. Unable to relate to most cosmetic brands on the market, the business woman wanted to create a line of products that would answer her needs. "Cosmetics just weren't my thing." Although she doesn't use much makeup, Andréanne wanted a line that could cover the basics, "no-nonsense products." Although the brand now offers about thirty products, the entrepreneur plans on adding three to four to that number each year.
Taking the plunge into the cosmetics industry is no small feat, especially because minimum production levels are so high, which means that initial investment costs are "astronomical". So much so that the entrepreneur almost gave up along the way. After two years of work, the brand was finally able to launch in October 2021 and was quick to be praised. "The day after we launched, I was getting emails from all the major banners," she said. The brand went from being in five Familiprix pharmacies to more than 20 within a year, always in the sustainable beauty section, and a few beauty salons.
"We want to go step by step. Our goal isn't to go for a big rollout. Online sales are going very well. It's a nice surprise! Sales are better than we expected."
GIVING BACK TO THE COMMUNITY
As the holiday season approaches, Andréanne wanted to showcase an initiative that she holds dear: Womance's "Donate to Help" campaign. "We allow people to donate to a non-profit organization through our online store, without having to buy any of our products. This year, we will be donating the funds to food banks across Quebec." The company will also be collecting food at its Quebec City headquarters.
Giving back to the community is certainly important to Andréanne. At the time of our interview, she and her team had just spent the week preparing over 200 small apple crumbles to be distributed to community fridges throughout Quebec City. During the holiday season, the company also prepares lunch boxes for these same community fridges. "They contain a sandwich, a soft bar, a juice box and a dessert. We send out about 500 to 700 lunch boxes each year." This comes to show that entrepreneurship can be a source of benevolence and solidarity!
A FEW FIGURES
21 full-time employees, plus 14 part-time employees
65% increase in sales compared to 2021
30 Sans-Façon Cosmetics products
100,000+ transactions made online in 2021
LEARN MORE
Visit Womance's and Sans-Façon Cosmetics' websites to learn more.