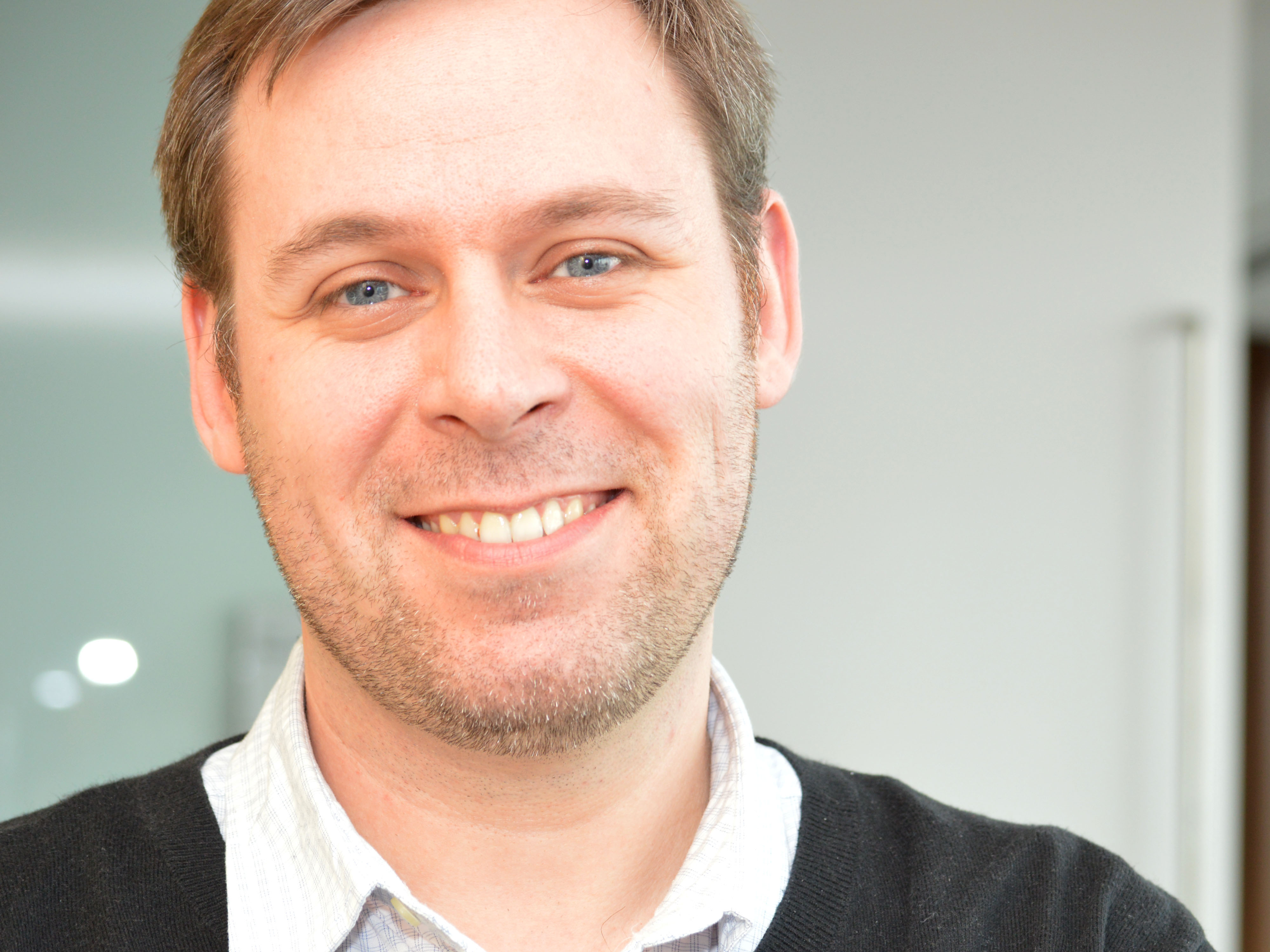 Réseau M: Making ambitions a reality
Guillaume Fortin and Claude Leduc's story
An initiative of Montréal InVivo, Réseau M's  bioSuccès mentoring unit seeks to improve the success of entrepreneurs in the life sciences and health technology sector. Successful entrepreneurs and leaders act as mentors, offering their support and sharing their experiences with mentees. In Montreal, Claude Leduc and his mentee Guillaume Fortin examine their relationship, built on entrepreneurial partnership and shared values.
Mentored by Réseau M's bioSuccès, Guillaume Fortin founded Neurometric in 2013. As a neuromarketing lab, the company aims to improve engagement and performance through a scientific approach. Guillaume chose bioSuccès in order to connect with an accomplished professional in the industry and benefit from their experience.
Claude Leduc is a seasoned CEO and COO with 27 years of international experience. An indispensible contributor to bioSuccès for nearly two years, he has supported the success of numerous private companies, some of which are in the Fortune 500. His involvement in the Montreal chapter of bioSuccès has helped many young entrepreneurs like Guillaume navigate the difficult terrain that comes with successfully starting a business.
Discover also : Mentor and mentoree: The winning entrepreneurial combo

Claude Leduc, contributor to Mentorat bioSuccès
Devenir entrepreneur: Why did you choose to join Mentorat bioSuccès' mentorship program?
Guillaume Fortin: If I talk to the people in my social circles about my projects, I know they will be partial towards me so their objections, if they have, may be less than totally objective. Claude's experience guides his perception, which gives him a more impartial view of my projects than those closer to me.
" I came to Mentorat bioSuccès to broaden my perspective and to challenge my assumptions. "
— Guillaume Fortin
Claude Leduc: I joined the Mentorat bioSuccès network because I sometimes regret not having had a mentor. Entrepreneurs are often alone and isolated. The loneliness of a CEO is not an illusion. Mentoring helps break that isolation. It is a worthy cause.
DE: What are the programs' benefits?
GF: Initially, mentoring seemed a bit ambiguous to me. Yet the network environment is very professional. Each meeting with my mentor is a learning experience bringing me one step further along on my entrepreneurial journey. I matured not only as an entrepreneur, but also as a person. Claude is never prescriptive or categorical. He does not have all the answers, but he always asks the right questions. It is through the search for answers that I develop and grow my company.
CL: BioSuccès is very well structured. Managers who lead this network are organized and experienced. The meetings we participate in are very productive. The managers are ensure that mentors meet regularly to share their experiences and give each other feedback. All this helps to enrich and improve my relationship with Guillaume.
DE: What would you say to someone who would benefit from mentoring, but is hesitant to contact the Network M?
GF: Stop waiting, go for it! I don't talk about anything regarding Neurométric with family or associates in my daily life since people I am close to are too subjective and others don't know enough to add anything productive. But I talk about everything with my mentor. It is a very privileged relationship. Finally, entrepreneurship is often about problem solving, and as an entrepreneur, having a person to listen to you is very helpful in sorting things out.
CL: People linked to the economic fabric have great experience and want to share it. Becoming a top-level manager requires many specific qualities. Some are innate and others acquired. Mentoring contributes to the development of entrepreneurial projects. Take Guillaume's case, he has already had great success with Neurométric, and I'm sure he will lead his company to the top. As mentors or mentees, we all seek to contribute to the common good, i.e. the company's success.
DE: What qualities does the program help mentees develop? What are the qualities required to become a mentor?
GF: If you are an entrepreneur, chances are you are already independent. However, as a mentee, I am developing an open mind, I sharpening my critical thinking and analytical skills. I have also had the opportunity to give back by investing in my community as director of the entrepreneurial chapter of the Junior Chamber of Commerce of Montreal.
CL: A mentor must understand the purpose as well and the limitations of their role. They should be a good listener with strong analytical skills. It is also important to be a source of motivation and encourage self-reflection.
Discover also: Mentor helping entrepreneurs grow
The network's mentoring program Mentorat bioSuccès in numbers
24 :

number of mentors

20 :

number of mentees at bioSuccès in 2015-2016
Want to know more?
Visit the bioSuccès website
Visit Réseau M to learn more about the program and the M network
Literature on mentoring related topics:
Renée Houde (2009), Des mentors pour la relève, PUQ
Le Mentor express Bulletin