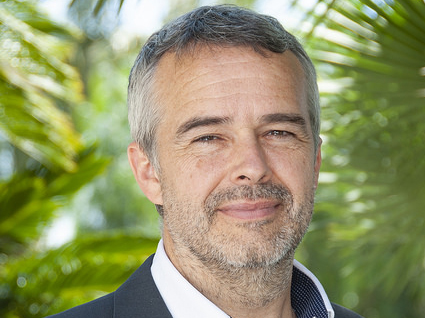 Optel: Tracing success
Louis Roy's Story
Friday, September 21, 2018
Counterfeiting, recalls and interest in the provenance of consumer goods are genuine concerns that companies today need to contend with. Optel is attempting to respond by offering more transparency to consumers when they make purchases.
By the age of 15, Louis Roy had decided that his mission would be to try and lead the world down a more responsible path, whether in social or environmental terms. Ten years later he founded Optel, a B-Corp-certified company whose goal is to influence the behaviour of both large companies and consumers. 
Learn more about B Corp certification
Since then he has worked toward using the technology developed by his company to improve transparency in the consumer goods sector and to use his influence to change people's habits. In 2017, he was named Entrepreneur of the Year by EY in Canada. 
The history of traceability
When Louis Roy created his company in 1989, he was working mainly in the area of manufacturing in order to help companies establish traceability systems. But then the crisis in the pharmaceutical industry hit, involving a rise in counterfeit medications which resulted in a catastrophic number of deaths. Since Optel at that time was already well positioned within big pharma, the company was assigned the task of establishing traceability all the way through the supply chain, including consumers and health care systems.
This necessary investment by the pharmaceutical industry resulted in huge growth for the Quebec company. "That was the market that brought us to the point we're at today," explains Louis Roy. "We then realized that to ensure the long-term viability of our business, we had to bring visibility beyond the supply chain. We needed to consider the issue of social and environmental effects in the production of goods. That's what led us to complete our offering and become one of the only companies in the world that actually offers complete traceability, from extraction to consumption and distribution." 
To achieve this, Optel deploys traceability from the farm to the manufacturing plant to the consumer and uses every available information capture technology throughout the supply chain. Captured data are then aggregated and processed for customers and consumers. "These are complex solutions that involve artificial intelligence," explains Roy. "Training people in new technologies is by definition complex. You have to teach companies how these technologies will change their work and their approach." 
Diversifying in the line of fire
The first big phase of Optel's growth, related to the huge investments made by pharmaceutical companies, was echoed in all sorts of related fields, from medical equipment to hospital supplies. And the story seems to be repeating itself again today in the food sector, which also has recognized that it needs to establish traceability in order to avoid, as far as possible, food recalls and the spread of illness. 
Other domains will likely follow, since Optel's services affect all supply chains, regardless of the specific area in which they are embedded. "Our diversification happens naturally when we gain a client," explains Roy. "Our approach is sort of viral." For example, they already have a presence in the natural resources sector, and the company is now being approached by clients in the electronics field. "These markets are causing us to blow up one after the other," says Roy. For this reason the company is working on a "major" diversification plan, according to the founder.
"In the coming years, we plan to become one of the biggest industrial conglomerates in the world, and I believe we have what it takes to get there."
Louis Roy
Optel in Numbers
800: Number of Optel employees across Quebec, Ireland, the United States, India and Brazil
25: Number of countries in which Optel is active
25: Louis Roy's age when he founded Optel
1,000: Revenue growth as a percentage between 2013 and 2017
 
WANT TO KNOW MORE?