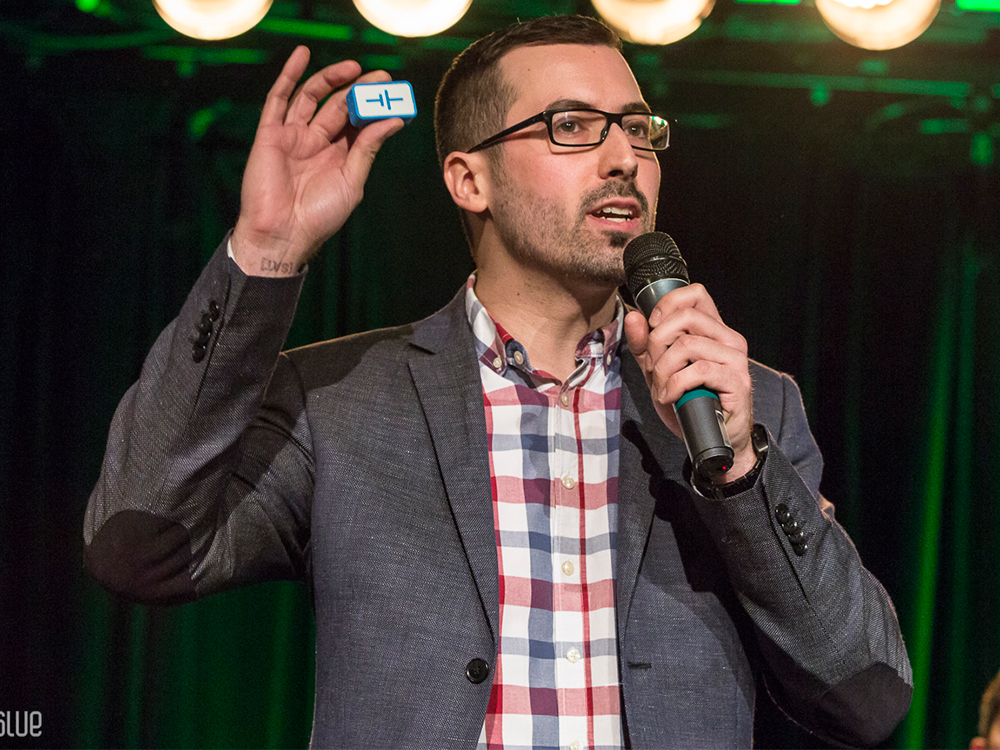 MakerBloks: Electronics made fun
François Poirier's Story
As an industrial designer, François Poirier always had a soft spot for children's toys. So he decided to create a company from this passion. He founded MakerBloks in 2014. The company manufactures building blocks to introduce young people to the basics of electronics.
François always loved tinkering with things. With a diploma from the CEGEP du Vieux-Montreal, he began a career as an industrial designer in several creative agencies before he launched his own entrepreneurial adventure.
Learning to be an entrepreneur
After participating in Montreal's Startup Weekend in 2013, where he designed an intelligent breathalyser called Smartalyzer, he figured out what challenges were involved in starting a business. François decided to learn about electronics, which was something that was missing in his skill set.
The following year he enrolled in a cohort at the Founder Institute to bring the project further, but quickly realized that his idea was limited.
"Entrepreneurship is the best school I have been through. I have learned so many different things that will be useful to me for the rest of my life"
"I asked myself what am I passionate about? And what could help millions of people? As a consultant for Mega Brands, I had worked hard on children's games and knew the issues and safety guidelines well."
At Tak Design, François Poirier became an experienced industrial designer. All these experiences contributed to his desire to learn about electronics, which led him to found MakerBlocks.
It was while he was watching his two nieces play, who were 6 and 8 years old, that the idea finally came to him. He realized that the games that existed to learn about electronics were not adapted to the reality of this generation who have been lulled by high technology and game consoles. François Poirier decided to design bricks whose interaction and stimulation would be educational.
By assembling Makerbloks, children manage to create fun little gadgets. François Poirier even pushed the experience further by developing an application where young people can learn to solve electronic problems.
Entrepreneurship: more than child's play
With his 3D printer, François developed an LED (a device that emits light when traversed by a current), and a battery in magnetic building blocks.
<"When the LED lit up, I knew I had something. I had just connected the pieces."
So is entrepreneurship, a breeze? Not really. When MakerBloks was founded in July 2014, the Montreal entrepreneur knew that the road ahead would be long and sometimes difficult. Product development can be complex. It requires constant improvements and significant funding.
François Poirier is convinced that a positive environment and entourage are paramount to success. "There are times when you doubt yourself. We made many mistakes. You must be able to overcome them and the people around you are oftentimes the driving force behind you. I cannot even begin to count the people who have helped me. In Quebec, there is an incredible ecosystem for a young entrepreneur."
MakerBloks in Numbers
60%: the proportion of orders from Canada
7: Number of countries where MakerBloks receives orders: (Canada, the United States, France, England, Germany, Australia and South Korea)
42%: Rate of growth for electronic products for kids in the last few years
Want to learn more?
Visit the MakerBloks website