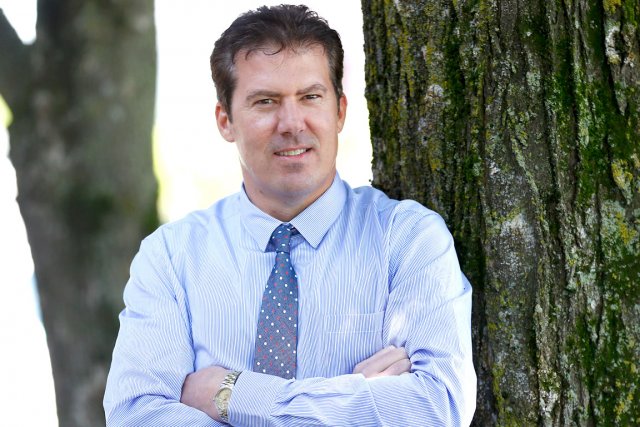 Luc Dupont, President of Immanence-IDC
Luc Dupont's Story
Content presented by
A little guy from the Saguenay who's tackling the cosmetic giants, .  meet Luc Dupont, a serial entrepreneur whose confidence is powering his success.
Luc Dupont could teach a tutorial on entrepreneurship. This "young man from the Saguenay" is the co-founder of several successful biopharmaceutical companies: AEterna Zentaris, Atrium Innovations and Unipex Innovations, three companies with several million dollars in combined sales.
This savvy businessman is also an angel investor who works tirelessly to promote entrepreneurship in the Quebec City region. What is he looking for? Fearlessness, creativity and commitment. Qualities he himself embodies as an entrepreneur. 
Far from resting on his laurels, he has recently taken up a new challenge. He and his brother have launched their own brand of dermatological cosmetics, Immanence-IDC. Their star products are anti-ageing creams with up to 43% active ingredients 
Have confidence in yourself
The first piece of advice Luc Dupont has for budding entrepreneurs is to have confidence in themselves. Speaking of confidence, both he and his brother had it in spades as young men. They were barely 22 and 24 when they set up their first company fresh out of university.
The Saguenay natives came to Quebec City to study at Université Laval: Luc in business administration and Éric in biochemistry. "Each of us had different role models," recalls Luc Dupont. "Éric was inspired by an uncle of ours, a doctor involved in cancer research. While I took after our father, a police officer and entrepreneur. I saw how much determination it took to launch his business." 
Inspired by these role models, the two young grads decided to join forces and founded AEterna Laboratories. Their goal? Nothing less than conquering the pharmaceutical market. Two young men with nothing to fear from the competition.
Have a plan
"We had a clear goal, but we knew we were facing an Everest-sized challenge," recalls Luc Dupont. "We wondered how we were going to reach the summit, but we rolled up our sleeves and came up with a game plan."
Luc had a head for business and Éric was the researcher. The two brothers agreed on a business model that would help them become profitable, while continuing to carry out research and development.
"We formed three divisions," he explains. "Nutrition, cosmetics and medications. That gave us a commercial unit (nutrition and cosmetics) that would help finance our research activities (medications). Initially, we focused on the nutrition division. Then over the years, we broadened our scope."
AEterna Laboratories served as an incubator for several projects. In the end, the model became highly successful: Atrium and Unipex, two AEterna off-shoot companies, sold for a considerable profit, and are now standing on their own two feet. Like their parent company, AEterna Laboratories, for that matter.
Be bold
After the sale of AEterna Laboratories, Luc Dupont could have simply slowed down, and limited himself to acting as a mentor for Anges Québec. Nothing of the sort. 
The brothers scored an initial success in what is known as business to business: "We supplied major cosmetic producers with the active ingredients." These days, Luc Dupont has a different challenge: "We want to make our mark with our own brand of cosmetics: Immanence-IDC products." 
Their approach isn't some clever marketing ploy. "We're not jumping on the me too bandwagon," explains the entrepreneur. "We introduced a unique product that stands out from the competition by being made up of optimal amounts of active ingredients. We want to raise the industry standards." 
The results so far? Immanence-IDC ranks among the top three derma-cosmetic products in Quebec. Luc Dupont has international ambitions as well. The pursuit of the French markets is already underway, and is yielding solid results: "Our sales are increasing, year after year," he happily reports.
Don't turn back
With the Immanence-IDC adventure, Luc Dupont returned to his original approach: ambitious goals, sustained by organic growth and tempered by caution. 
"Our strategy is driven by customer satisfaction," he says. "Satisfied customers who get their money's worth keep coming back and remain faithful."
He adds: "In any undertaking, my goal is to avoid turning back. You have to find a way to reduce risks, protect your assets and keep looking forward!"
Words to live by…