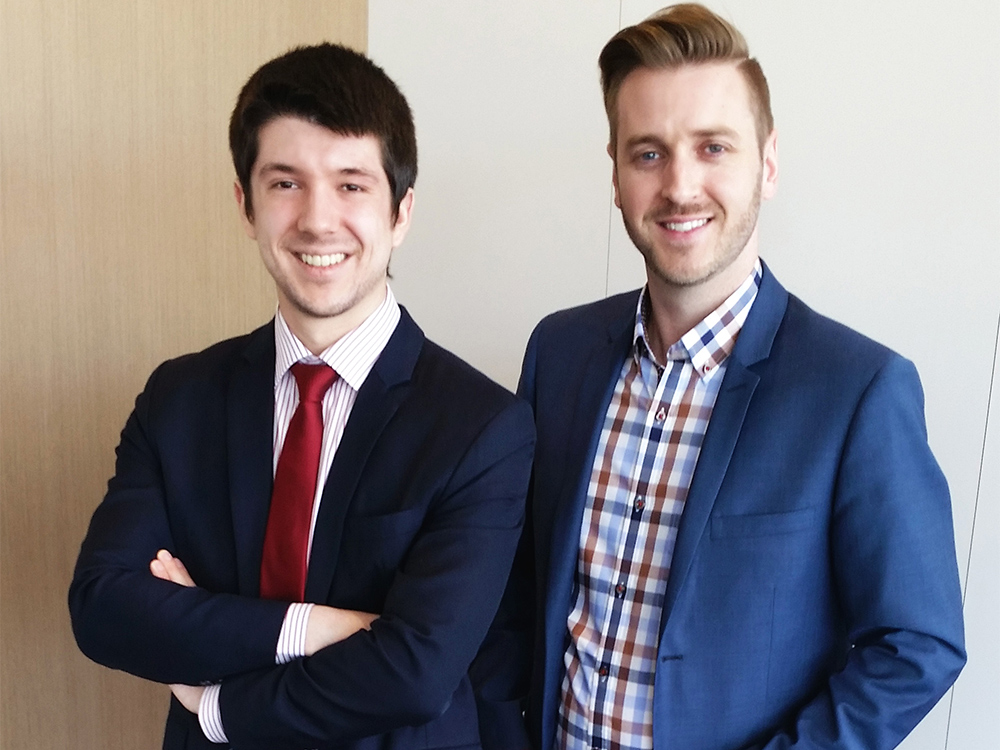 Lawyers... and innovative entrepreneurs
How-to
They're not even 30 and they're already managing their own law firm: Verreau Dufresne Avocats. Determined to make law accessible to everyone, these two lawyers jumped feet first into a big entrepreneurial adventure to propose accessible services. Here's what the new generation of business professionals looks like.
Stéphane Verreau-Verge, the passionate lawyer
Stéphane Verreau Verge is a 28-year-old lawyer. His father is a lawyer and his grandfather was also a lawyer before he became a judge. Despite the apparent legal genes, Stéphane discovered very early on that he also had entrepreneurship in his blood. He had such good business instincts that by the age of 16 he was heading his own real estate management company.

His objective was clear: become a leading entrepreneur. Spend five minutes with him and you'll see that this is a man with drive and determination to achieve his goals. "I felt that a university degree was a necessity and I decided that a law degree would be my best asset to succeed in the business world," he explains.
Alexandre Dufresne, the connected lawyer
Alexandre Dufresne is a 26-year-old lawyer. The entrepreneurial spirit has also been handed down through his family from generation to generation: "I come from a family of farmers, but I never felt a connection to agriculture. I had other things in mind," he shares. 

With a natural affinity for IT and the online world, he was already programming and designing websites at a very young age. Despite his decision to study law in university, his interest in technology never left him. Of the two young moguls, he's the computer geek. All credit for the legal firm's IT initiatives goes to him. 

The two met at the École du Barreau (Quebec Bar School) in Quebec City and something clicked right away. 
WANT TO LEARN MORE?
Read the full article on Desjardins' website