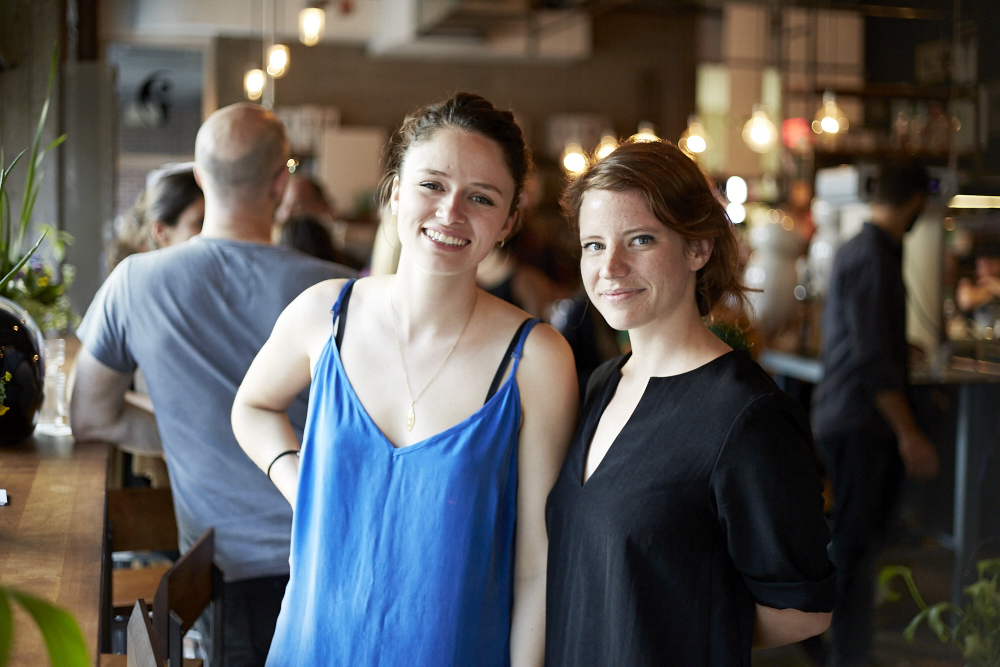 Jarre: Battling food waste with design
Gabrielle Falardeau and Elyse Leclerc's Story
Nothing makes Gabrielle Elyse Leclerc Falardeau more sad than finding a forgotten bag of old carrots in the refrigerator hidden behind the mayonnaise and butter. The two entrepreneurs behind Jarre, a Montreal design firm, offer an original solution to counter food waste: take food out of the fridge.
The company's flagship product, coined "The Denise", is a set of three wooden and ceramic modules can be mounted to the wall or kitchen counter. Each uses a different natural preservation method without the use of electricity, which keeps more than 25 varieties of fruits and vegetables fresh longer than in a refrigerator.
The Denise module preserves while keeping the food in plain sight. "If I can see the leeks, I will be more likely to add them to whatever I am cooking," says 27-year-old Elyse Leclerc. That way, when you're hungry, you'll see the oranges before the bag of chips." 
With each module selling for $200 or more, La Denise isn't ideal for every budget. "But the demand is real. We have a waiting list!" says Gabrielle Falardeau. 
When friendship and entrepreneurship go hand in hand 
The friendship between the two cofounders of Jarre began in the nursery. "We don't remember meeting for the first time," laughs Elyse Leclerc.
The two women are certain of one thing: they have always wanted to go into business together. "When we were teens, we dreamed of opening a bar where each month we would change the furniture," recalls Gabrielle Falardeau.
Despite their entrepreneurial inclinations, they shrugged management and finances and focused on areas they were passionate about: cinema for Gabrielle Falardeau and design for Elyse Leclerc. They supplemented these areas with a yearlong training in cabinetmaking. The rest, they say, was learnt on the job. 
Their first business project, Turquoise and Shallot, was a catering service where they delivered food in mason jars. They quickly became disillusioned by production and preservation standards in the food industry. "We would have needed control devices and processes; in other words, a real factory. That was not what we had in mind for our dream business," says Gabrielle Falardeau.
This failure was not in vain as it opened their eyes to the reality of food waste. Nearly a third of food produced in the world ends up in the dump rather than in our stomachs, and much of this food waste is due to consumers themselves. This is where the idea of using design in food service took shape.
To finance the founding of Jarre, the friends turned to crowdfunding.  They launched their Kickstarted campaign in the summer of 2015, and raised $28,000, almost double their original goal. More than anything, it "encouraged us to take action," says Gabrielle Falardeau. After all, there were now customers to serve.
Discover also : How to create a successful crowdfunding campaign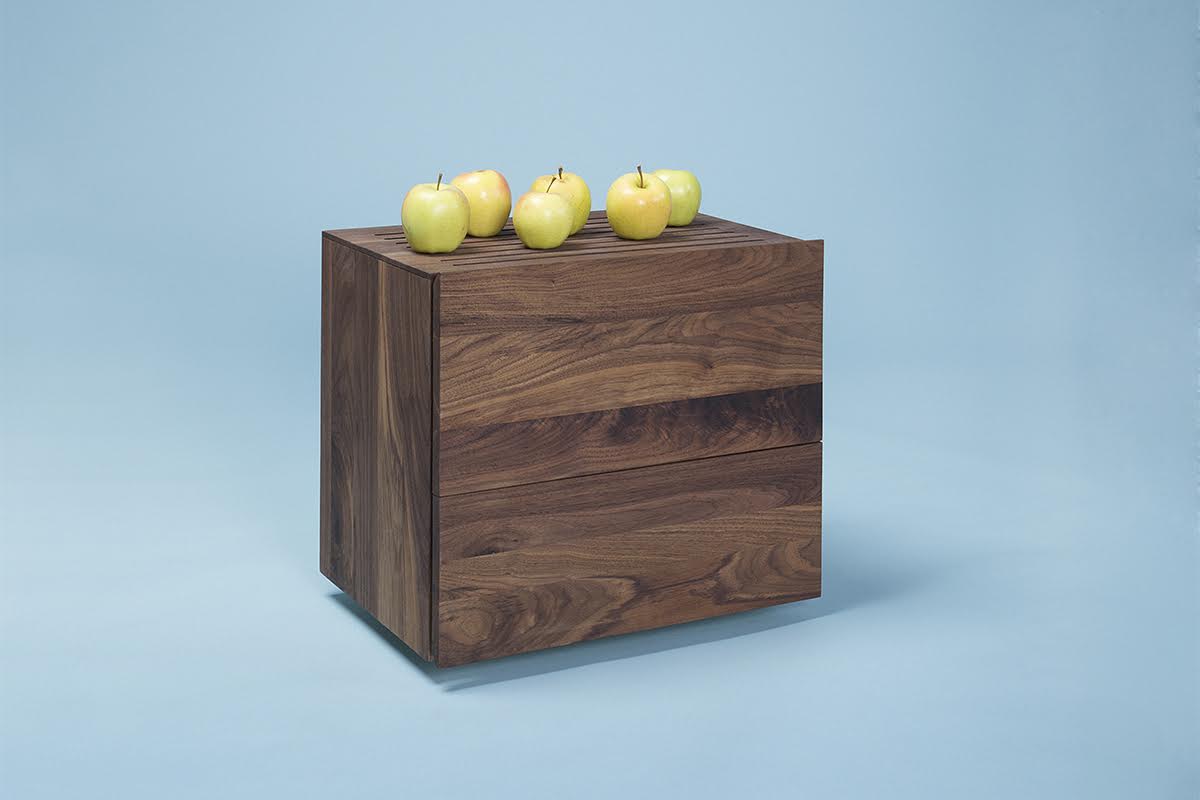 The two friends do almost everything themselves, from design to marketing to accounting and inventory of materials. As the daily management of the company takes up most of their time, they are assisted by their three mentors.
" They allow us to take a step back, says Elyse Leclerc. It's amazing how helpful it is to have access to people with an objective perspective on our business "
One of their mentors questioned their insistence that all their products be 100% local, "He said: The clothes you are wearing right now, are they local? Is it really that important?" recalls Gabrielle Falardeau. "We realized that in order to survive, we could not make everything here. We had to pick our battles, and we chose food waste as our area of focus."
This does not mean that they work with just anyone either. Before choosing the French ceramist who makes one of the parts of La Denise, they took the time to meet with him to ensure that he shared their values. "If one day we have a supplier in China, we will do the same," says Gabrielle.
Jarre in Numbers
1: the number of employees
2: the number of Italian greyhounds in the shop, Sigur and Luna
3: the shelf life of a tomato in weeks with the Denise
10: the number of products offered
17: the number of hours needed to cook a ceramic bowl
Want to learn more?
Visit the Jarre website