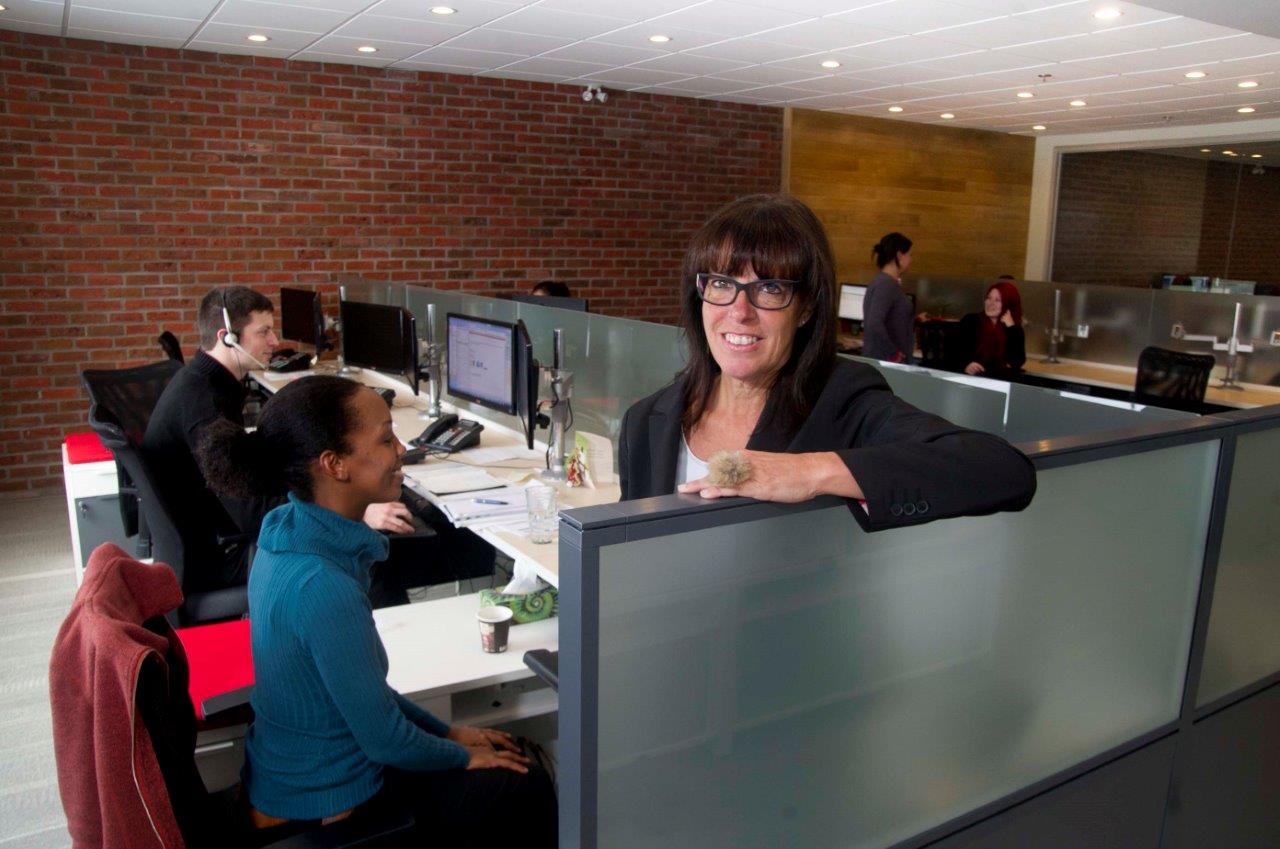 From employee to CEO of the year
Chantal Trépanier's Story
Some, from a very young age, may see themselves one day running their own company. It wasn't like that for Chantal Trépanier. Despite being recently named Investissement Québec CEO of the Year, Chantal spent years working in various positions while serious soul-searching, until one day she finally understood what really made her tick.
It was near the beginning of 2000 that the eureka moment occurred. At the time, Chantal Trépanier was a course instructor with SIM (Service d'intervention sur mesure), owned by Collège Shawinigan, in Mauricie. Specializing in training services for businesses, the company was going downhill. There were two options on the table: throw in the towel and close the business or find a private investor.
The teacher by training knew instinctively what had to be done and asked that she be handed the reins. "Friends recognized my entrepreneurial DNA. Immediately after partnering with IMS Experts-Conseils, I became very involved. While still an employee, I had brought a lot of my ideas to the table, and they were good, workable ideas. My friends said to me, 'Chantal, you act like an entrepreneur. You're our rock. You should be considered as one.'" 
 
One defining moment leads to another
"That one pivotal moment changed my life. I understood then and there why I was never completely satisfied with all my previous jobs," Chantal confirms.                           
SIM offers many training programs in health and workplace safety. What wasn't quite working? The programs were not standardized. A subcontractor must therefore take a range of training programs to be able to offer his or her services to various companies. Ms. Trépanier took matters into her own hands. "I had no idea whether my plan would work. It took me a year to standardize four courses. I was up against the culture and set ways of thinking. But I kept at it, and it worked."
Chantal didn't stop there. She then launched Cognibox, a platform designed to connect the best subcontractors with the largest international buyers in the fields of metallurgy, mining, chemistry and manufacturing. Cognibox has quickly become a global leader in its field.  
 
The power of teamwork
Chantal Trépanier is far from being a lone wolf. She values her team and often opens up the shareholder base to include major industry players. "I'm not in a kayak, deciding all by myself whether to turn left or right. I'm in a rabaska, or a large canoe, with a team who are all rowing in the same direction," she says. It's a winning formula, judging by the company's growth.
 
Discovering entrepreneurial DNA
Happy to be where she is, this passionate CEO wants to continue growing her business and creating jobs for her region as she works to make SIM a major hub for information technology (IT). Nevertheless, she wishes she had discovered her entrepreneurial streak earlier.
 
"I would have been fulfilled much earlier in the game. This is what drives me to believe in the importance of preparing our teachers to recognize entrepreneurial DNA when they see it."

Chantal Trépanier