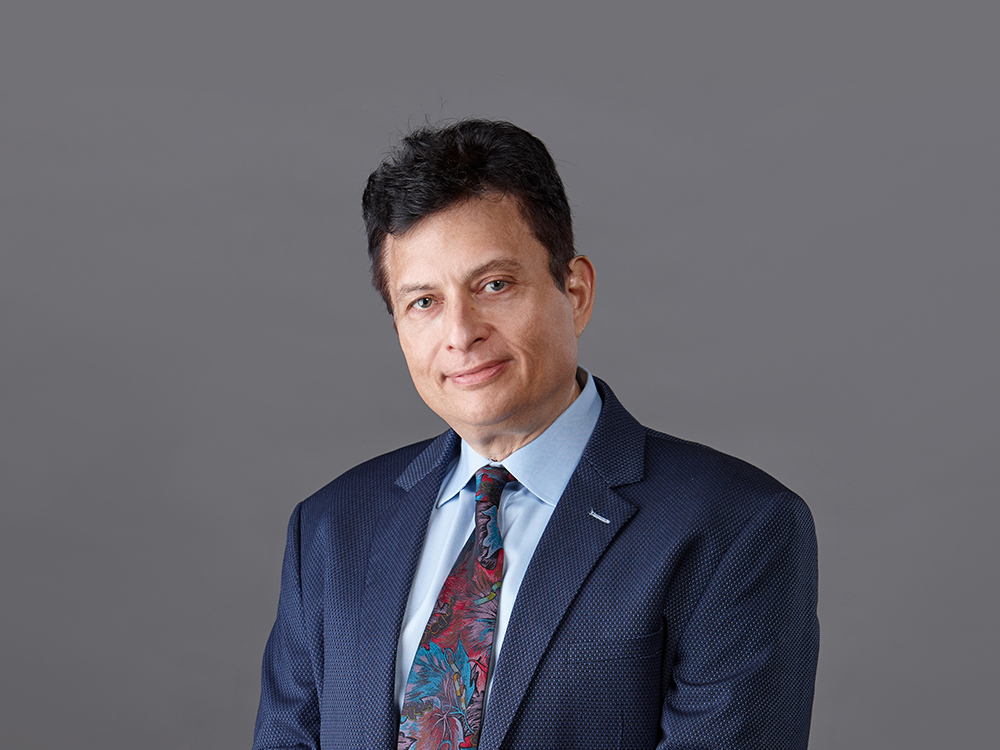 Copper Branch: Fast food for vegans
Rio Infantino's Story
Thursday, November 7, 2019
As CEO of Copper Branch, Rio Infantino created the first vegan fast food chain in Montreal in order to offer a restaurant concept that satisfied his own culinary tastes and values. Since its creation, Copper Branch has become one of this segment's big players, if not the largest chain of vegan restaurants in the world, with 65 locations spread over four countries.
Learning from giants
During his studies, Rio Infantino started his career by working part-time in a Montreal restaurant. There he fell in love with the restaurant business, a passion which would determine all his subsequent decisions. "Everything I've done has been out of passion for the food industry." 
Next he tried out the world of high-end cuisine while working for inspirational Canadian chefs, then in a complete reversal he took an office job with McDonald's. There he discovered a very different world than what he had previously known, particularly with regard to the structuring and training of employees in order to provide certain standards of quality and quick service.
"These types of businesses have a very advanced sense of organization. They have a well-established structure and I found this absolutely fascinating."
Rio Infantino
During his time there, the entrepreneur learned an enormous amount about operational systems, then left that banner to launch his own venture under the Subway brand. For close to 18 years, he bought more properties, built his own restaurants and managed them himself—16 in total.
His experience enabled him to become aware of the link between health and nutrition. "That was when I understood that there was something missing in the market. There were no affordable, quality foods available for take-out. So I got the idea to create something that was both healthy and good and that responded to a flavour profile that was sought-after by the public."
Creating a new name
In September of 2014, Infantino opened his first few Copper Branch restaurants in Montreal and the surrounding region. Since he already knew he wanted to develop a franchise model for the brand, he intended to make a big splash right from the opening in order to test the popularity of his concept. 
Within two-and-a-half years, seven restaurants were operational in both high-traffic centres as well as on the outskirts of the city. Infantino's vegan cuisine was a hit everywhere. At that point, he and his team needed to refine their idea by finalizing and testing the details for this new player on the fast food scene. "You have to know how to bounce back and be resilient to achieve your goals. We had to test a lot of recipes by a range of chefs to find a result that was realizable at an operational level (one that provided both accessibility and speed)." 
Why did he opt for a franchise model? "Above all, to avoid having to raise funds constantly in order to support the necessary expansion and construction," he explains. But it was also because Infantino loved the concept, one that would offer his franchisees a great opportunity to run their own business while he took care of what he loved most, specifically research and development, marketing and finding new markets. "You need to see the franchise model as a partnership with your franchisees," he states. 
Growing with data
Growth is now the everyday reality of the team at Copper Branch. To manage it, their first challenge, according to Infantino, is to grow the team by adding the right person at the right time in response to the right need—and to always keep moving ahead. Next, they need to be able to recognize the right markets for development, which today mainly involves understanding consumer data. "Every time we develop a new market, we diligently do our homework," explains the founder.
This is the crux of the challenge—knowing how to refine your model while always learning a bit more about your consumers. For the opening of the company's first five restaurants in Europe (three in France and two in Belgium), the menu remained practically the same, but certain recipes were changed to suit the tastes of their targeted consumers. In addition to Copper Branch's expansion in Europe, where they continue to add more franchises, the U.S. is next on their list for continued growth, as is the rest of Canada. 
The vegan brand also concluded a major partnership agreement with Compass Group Canada, a restaurant service provider for institutional and commercial establishments across Canada. This partnership will enable Copper Branch to open at least 10 new locations across the country in the coming months.   
Dreaming of a greener world
The man who dreamt of a healthier food choice feels fulfilled: His vegan menu is a hit with many, and in large part with non-vegans and vegetarians. Infantino can also now depend on the support of his son, who works beside him managing the company's marketing while Infantino handles the more creative aspects, from the menus to the design of various visual elements. 
But despite his success and the prizes he's recently been awarded (including Company of the Year by Foodservice and Hospitality Magazine), the founder of Copper Branch remains humble. "The awards are good, but they're just words. We have to keep looking ahead and being ready to adapt to tomorrow's challenges. Being an entrepreneur is knowing how to listen to your customers' comments to ensure that the moment they step through your doors, they have a positive experience. We're only as relevant as the things we do tomorrow."
 
Copper Branch in Numbers
Over 65: Number of Copper Branch restaurants
4: Number of countries with Copper Branch restaurants (Canada, the United States, France and Belgium)
25: Number of employees at the head office
 
WANT TO LEARN MORE?
Visit Copper Branch's website