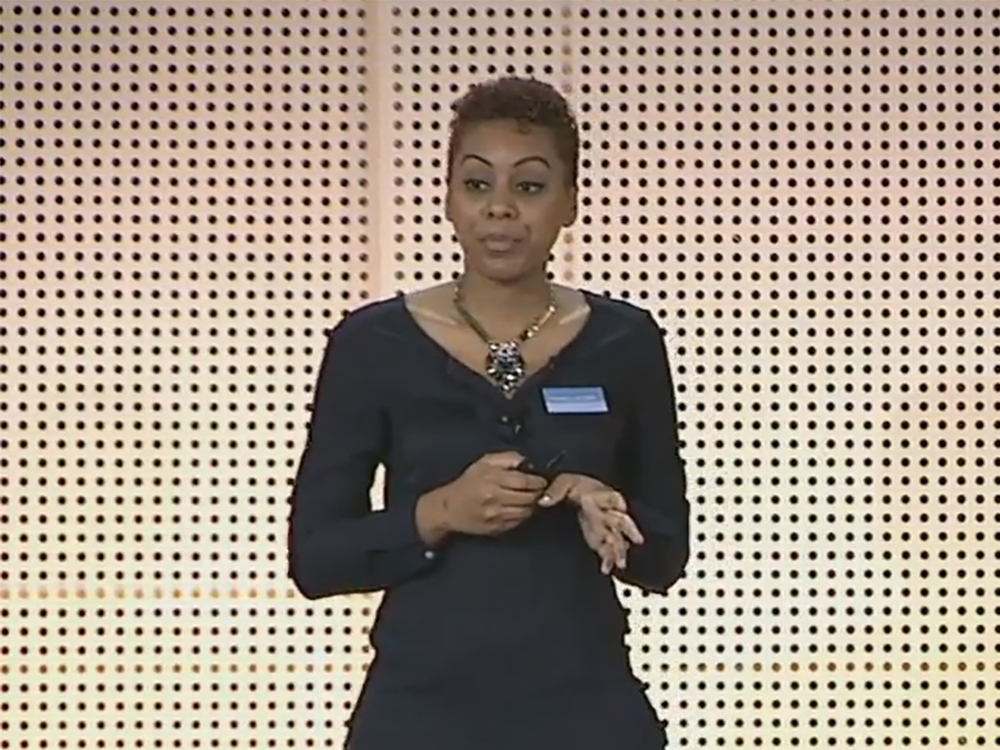 Ask PAM: a novelty in the hotel industry
Pamela Alfred's Story
Booking flights, buying tickets for shows or finding a good table are the types of requests concierges receive from hotels all the time. To optimize efficiency, Pamela Alfred created the Ask PAM platform in 2015.
Originally from Paris, Pamela Alfred went to study commerce at the University of Cambridge, England, with the intention of going into business. "I always wanted to be my own boss," she says. Pamela spent the last 10 years working as a concierge and moved to Montreal in 2011.
While working in the tourism and hospitality industry, the young woman found that the industry was lagging behind. In order to improve customer relations, she created a product that combines communication resources and channels - from text messaging to messenger and e-mail - used by concierges in the same interface. The requests are managed from the same platform, which also functions as a social network: it connects the concierges and facilitates the exchange of information between them.
Discover also : Hôtel Château Laurier Québec : father-daughter hospitality
Surround yourself with the best to succeed
But before taking the plunge, Pamela Alfred participated in the Founder Institute, an accelerator for start-ups. During the three-month program, she was able to validate the relevance of her business idea and meet mentors who understand market issues. "It gave me the foundation to build a major technology company. I learned more there than I did at school," says the entrepreneur.
She then sought out a technology director to accompany her on the adventure. So her friend Patrick Finken, a trained engineer, took part in the project part-time for six months before they founded Ask PAM together in March 2015. "Our relationship was not obvious at first. There is a big difference between the language of business development and that of tech. Now we are perfectly complementary," says Pamela Alfred.
Rethinking your technology
As strong as they are as a team, the two entrepreneurs have had to make adjustments over time. Pamela Alfred says that customers demanded a lot of features that her partner and she created without really taking the time to question the importance of them. "We could spend three months developing a feature that would not really be used," she says.
Selected at the Google Demo Day in San Francisco on November 2, 2016, the duo realized that something was not working. "We wanted to do everything, without mastering each element. So we went back to the drawing board to rethink our product. Ask PAM eliminated noise to focus on communication.
Today, more than 200 customers, primarily in the Montreal region, use the company's platform. "We came to the conclusion that it would be better to dominate the Montreal market before trying to break into foreign markets. For us, it is very important to know the local ecosystem. First, we want to convince Montreal's tourism and hotel industry players," she says.
Ask PAM was used at the C2 Montreal conference. Pamela Alfred believes that with events like this, which bring in so many tourists, her young company will continue to grow. "We are currently in pre-growth. We have redefined what will enable us to grow quickly."
Beyond the redesign of the product, Pamela Alfred took advantage of the data collected using the platform. "We realized we were collecting unique information!" she says. Artificial intelligence came into the equation by itself. Ask PAM has designed a prototype in partnership with Microsoft to structure the collected data and use it to better serve concierges.
Entrepreneurship requires meticulousness and patience, as Pamela Alfred has well understood. Although there has been an interest in the company's product from Singapore, Australia and African countries, Ask Pam continues to focus its marketing efforts in Montreal. "But I know we have everything to succeed internationally, very quickly!" concludes the entrepreneur.
Want to learn more?
Visit the Ask PAM website
Ask PAM in Numbers:
32: Pamela Alfred's age
150 000: The amount of financing Ask PAM has received so far
10 000: The number of people who have interacted the platform